Activities, Lesson Plans, and More
Age Range Key
Y—Young (PreK-3rd)
M—Middle (4th-6th)
O—Older (7th-12th)
T—Teacher Resources
Jump to: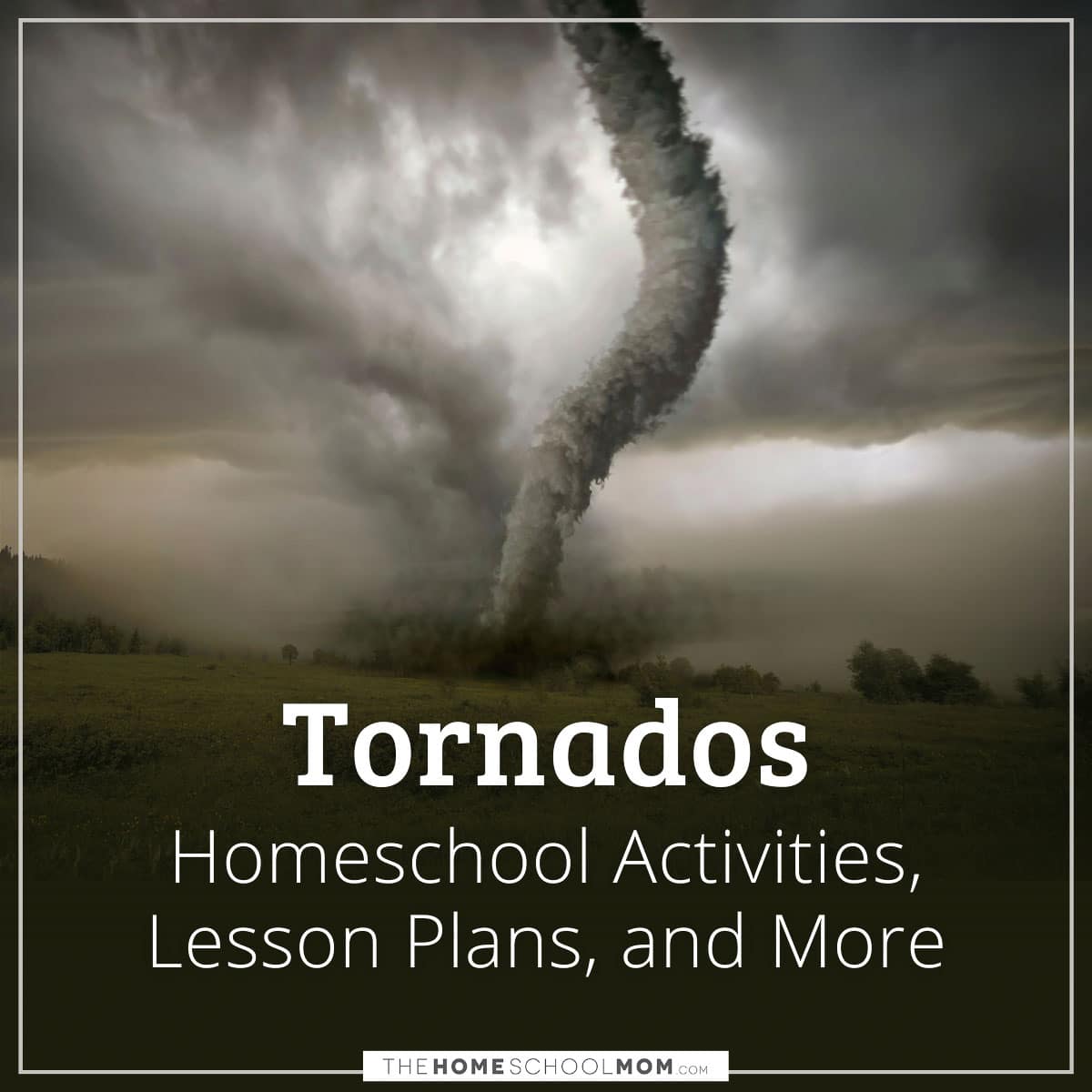 All About Tornados
Ready.gov Tornado Resources (T)
Learn about tornado safety and how to prepare for one.
Teach Engineering: Tornado!  (Y,M,O,T)
"Students learn about tornadoes - their basic characteristics, damage and occurrence. Students are introduced to the ways that engineers consider strong winds, specifically tornadoes, in their design of structures. Also, students learn how tornadoes are rated, and learn some basics of tornado safety."
NatGeo Kids: Tornadoes (Y,M,O,T)
Find out what causes these deadly twisters—and how to stay safe.
Weather Wiz Kids: Tornados (Y,M,O,T)
Weather site for kids from meteorologist Crystal Wicker
What Is a Tornado Video (Y,M,T)
Tornadoes are one of nature's most powerful forces—see where they come from, how fast they go, and how scientists study them!
Fujita scale  (M,O,T)
An explanation of the scale used to rate the intensity of a tornado by examining the damage caused by the tornado after it has passed over a man-made structure.
Tornado and Severe Weather  (Y,M,O,T)
Look at current weather watch maps, learn about tornado chasers, find out about shelters, watch tornado videos, and more
NOAA: All About Tornadoes  (Y,M,O,T)
From the National Oceanic and Atmospheric Administration, this resource explains tornados and has lesson plans, videos, FAQs, and more (see the sidebar of the resource page)
What Causes a Tornado  (Y,M,O,T)
KidsStorm site with information about how tornadoes form, how twisters are measured, tornado safety and more
Tornado Emergency Preparedness & Response  (Y,M,O,T)
From CDC
Tornadoes  (Y,M,O,T)
By Web Weather for Kids based upon work supported by the National Center for Atmospheric Research, a major facility sponsored by the National Science Foundation and managed by the University Corporation for Atmospheric Research
Tornado Activities
Make Your Own Barometer (Y,M)
Storm chasers check for things like temperature, humidity, and air pressure at storm sites. Kids can make a barometer that measures air pressure with simple objects at home.
Tornado in a Bottle  (Y,M,O,T)
How long does it take to empty a soda bottle full of water? You'll amaze your dinner guests and explore some of the scientific properties of air and water when you learn how to empty a full bottle of water in just a few seconds!
Vortex - Whirling water creates a tornado in a bottle.  (Y,M,O,T)
Water forms a spiraling, funnel-shaped vortex as it drains from a 2-liter soda bottle. From Exploratorium.
Make a Tornado  (Y,M,O,T)
From Weather Whiz Kids, Tornado in a Bottle.
Make a Homemade Tornado  (Y,M,O,T)
Reeko's Mad Scientist Lab