Activities, Lesson Plans, and More
Age Range Key
Y—Young (PreK-3rd)
M—Middle (4th-6th)
O—Older (7th-12th)
T—Teacher Resources
Seterra World Map Quizzes and Games  (Y,M,O,T)
Seterra geography games and quizzes can be played online or via mobile app on Apple or Android. They offer more than 400 free games, covering US states and capitals, world countries and cities, flags, rivers, mountains, regions, and more.
Nations Online: Country and Regional Profiles  (Y,M,O,T)
The Nations Online website is home to a massive database where you can learn about the world's people and places via country, continent, city, landmark, language, or culture. Each country or regional profile contains geographical information, demographic information, statistics, fun facts, photos, maps, and more.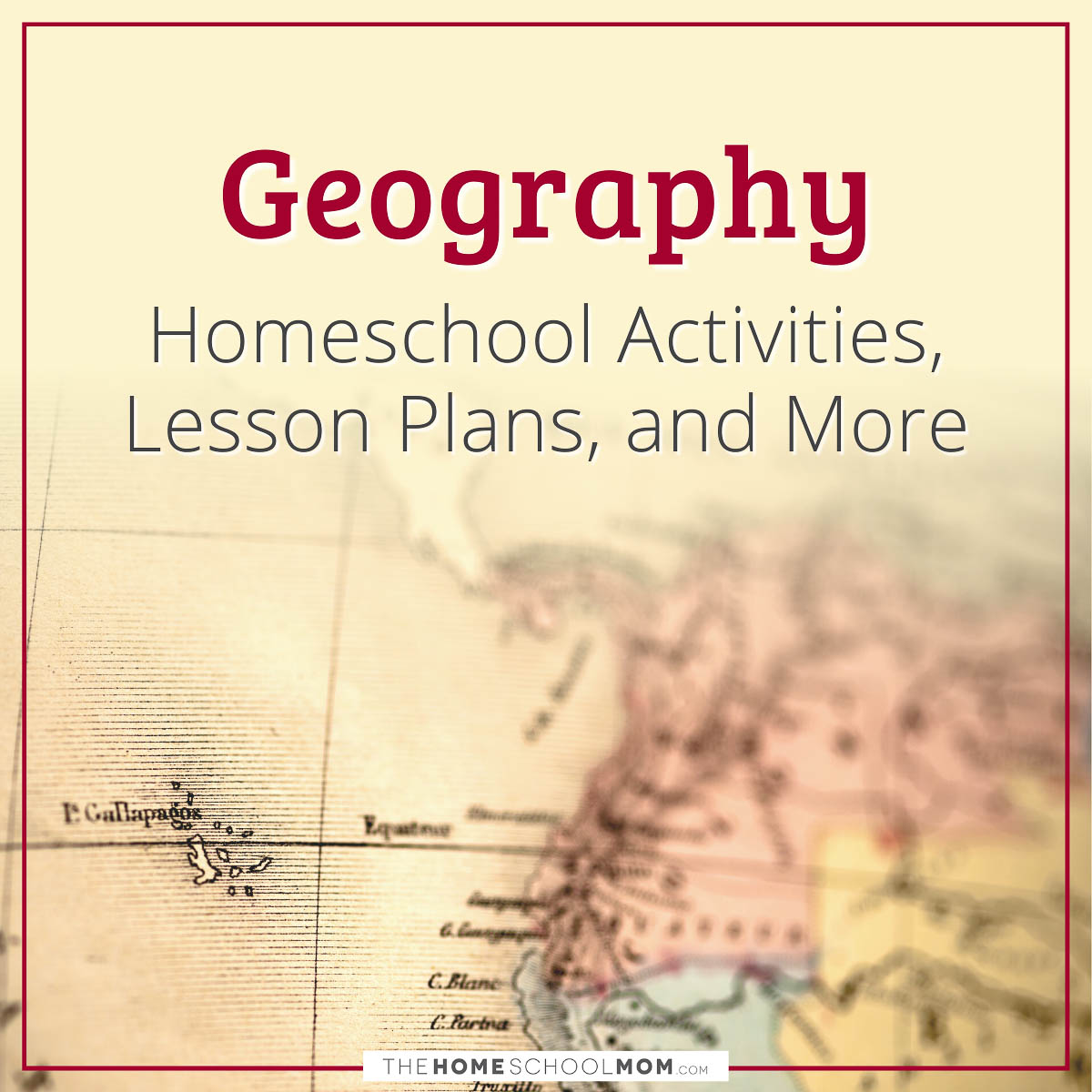 GeoInquiries Map-Based Activities  (Y,M,O,T)
ESRI, the creator of the popular online mapping software ArcGIS, has a large collection of inquiry-led, map-based activities that cover a range of subjects, including mapping in literature, earth science, human geography, mathematics, history, and more. Each activity is accompanied by custom, interactive maps.
Geoguessr World Geography Games  (Y,M,O,T)
Geoguessr is an interactive online game that can be played with friends or on your own. Geoguessr teaches players about the world, its people, and places by dropping them somewhere in street view. Players explore and use context clues to determine where in the world they are.
StoryMap Custom Map Builder  (M,O,T)
Learn about maps by creating your own in StoryMap! In addition to creating your own maps, you can find interesting examples in their online gallery of maps, which cover topics like "How the Islamic State is Carving Out a New Country," "The Southern Literacy Trail," "Game of Throne: Arya's Journey," and more.
Google Earth (Y,M,O,T)
Want to know more about a specific location? Dive right in -- Google Earth combines satellite imagery, maps and the power of Google Search to put the world's geographic information at your fingertips.
Google Earth Voyages  (Y,M,O,T)
Google Earth Voyages are guided tours of various areas of the earth or certain topics using Google Earth. Some of the Voyages you can find are National Parks, Urban Development, Changing Forests, Archeological Sites, Architecture, Lakes of the World, World Ecosystems, the Underground Railroad, and more. There are also several games and quizzes, such as Where on Google Earth is Carmen Sandiego. There are tons of topics to explore!
NASA Earth Observations Maps  (M,O,T)
NASA produces hundreds of digital maps to track and measure data on earth. You can explore the planet by Atmospheric, Energy, Land, Life, and Water measurements. Many maps provide both historical and live data.
Continent Fact Files  (Y,M)
23 page download with blackline maps and a form to record size/area, number of countries, population, highest point, place with the most people, climate, top landmarks, natural resources, and nearby oceans
Arizona Geographic Alliance Resources  (T)
The Arizona Geographic Alliance website features a wide selection of classroom-ready maps free for download, as well as over 300 lessons and hundreds of map masters to assist in teaching geography. The Alliance is funded by the National Geographic Education Foundation (NGEF) and Arizona State University School of Geographical Sciences and Urban Planning.
The World's Biomes  (Y,M,O,T)
Biomes are defined as "the world's major communities, classified according to the predominant vegetation and characterized by adaptations of organisms to that particular environment."
Read the USA: Passport to Regions  (Y,M,T)
Students create a passport to the United States. They earn passport stamps by connecting the geographic themes (location, place, human environment interaction, movement, and regions) to literature. Grades 4-5
Keygames: Geography Games (Y,M,O)
Large selection of map games for countries, states, capitals, continents, and more.
Continents, Oceans, and Countries - Lizard Point Geography Quizzes (Y,M,O,T)
Test your geography knowledge of continents, countries, rivers, oceans, cities, and more with this extensive collection of online quizzes, printable maps, and other resources from Lizard Point.
Sheppard Software Geography Games  (Y,M,O,T)
Free and fun to play geography games. There are various levels of play so that your beginners and advanced students alike can find something to hold their interest.
Sheppard Software: All About World Geography (M)
Learn the world's continents and oceans with these online quizzes and games from Sheppard Software.
Owl & Mouse Educational Software  (Y,M,O,T)
Free maps and map puzzles to learn United States and World geography with Maps that Teach. Free interactive maps and map puzzles to learn continents, countries, states, capitals, borders, physical features and cultural monuments. Maps are vital to our understanding geography and the world we live in. Interactive and fun, Maps that Teach help students learn basic geography.
I Like To Learn Geography Quizzes  (Y,M,O,T)
Allows you to not only learn about the countries and capitals of the world, but also the mountains and bodies of water.
Action Quiz Geography  (Y,M,O,T)
Do this free geography quiz and let's see how much you know about geography. Can you tell a country or city by a marking on a map of Africa, Asia, America, Oceania, Europe, the USA or the World? And how well do you know country shapes? Or capital cities? Other geography themes include license plates, flags, left driving countries, airlines and currencies. Each of these fun and free geo quizzes contain plenty of questions, so you can play this geography game again and again. Besides, your play against other computer opponents every time, so each geo quiz you take is a new challenge. Will you make it to the geography quiz final and win?
Country Reports  (Y,M,O,T)
Learn anything you want to know about the world's countries on CountryReports.org. Each country report contains cultural, political, historical, geographical, and statistical country information, as well as hundreds of photos and videos.
Free Geography Worksheets  (Y)
A large collection of geography resources from TLS Books that contains printable worksheets, games, puzzles, maps, and activity pages for preschool through 5th grade.
World Atlas  (Y,M,O,T)
World atlas has flags of all countries, states and territories as well as a list of continents, countries, dependencies, islands, territories, lakes, rivers, seas, oceans, mountains, and the highest, lowest, biggest, smallest, tallest, deepest, oldest, youngest, richest, poorest places on the planet. Free maps test are available for teachers and if you are looking for an outline map that isn't listed, you can email them and they will send it to you by email. They offer a daily geography quiz (with a cash prize) which starts with one question and additional clues are added each day until someone wins. Once there is a winner a new quiz is posted the next day.
Homework Helper  (Y,M,O,T)
Homework Helper From National Geographic. Research for pictures, articles, maps, and more on our top subjects: Animals, History/Culture, Maps/Geography, Places, Science/Nature, and Art/Photo's.
National Geographic Lesson Plans  (Y,M,O,T)
The lesson plans on this site were written by educators and have been tested in the classroom. Together, they address all of the U.S. National Geography Standards, the five geography skills, and the main geographic perspectives. Serving a variety of needs, the plans include a wide range of teaching strategies. The assessment component of each lesson focuses on the knowledge and skills that students will use to answer a guiding geographic question as they address real-world issues. K-12th Grade
National Geographic Bee  (M)
"Each year thousands of schools in the United States participate in the National Geographic Bee using materials prepared by the National Geographic Society. The contest is designed to encourage teachers to include geography in their classrooms, spark student interest in the subject, and increase public awareness about geography. Schools with students in grades four through eight are eligible for this entertaining and challenging test of geographic knowledge... Bee registration is open to schools and homeschool associations with students in grades four through eight who are not over the age of 15 by the time of the national level. A student must be enrolled in a school or homeschool association that is registered with the Bee. Also, students of the eligible grade levels must be following a school schedule and academic course load comparable to the majority of the student's grade-mates and age-mates. A student may not be enrolled in more than two academic courses at the high school and/or college level during each school year of the competition."
Enchanted Learning Geography  (Y)
Dozens of maps, printable coloring pages, worksheets, activity pages, and other geography resources for elementary students.
Online maps  (Y,M,O,T)
Geology.com has a large collection of online maps of the US and world. Explore regions by political boundaries, roads and cities, elevation, landscape, rivers, and more.
Globalmania eBook  (Y,M,O,T)
From Knowledge Quest, this eBook promises to teach world geography in just 7 months. I have used other KQ products and they are high quality. Globalmania makes use of an organized plan and online resources to help students master world geography. It also includes several quality world maps.
Creative Geography Cards  (Y)
Add some creativity to geography class! Make decorated country flash cards that will familiarize your students with the culture of the country. Add important geography facts to the back and use for quizzing! Ages 8 and up.
Explore US National Parks  (Y,M,O)
Explore Yellowstone, the Grand Tetons, the Grand Canyon, and more by video. Learn all about the US National Parks on National Geographic.
Learn NPS  (Y,M,O,T)
From the National Park Service, Learn NPS is an online resource for educators wishing to utilize all that the NPS has to offer, even if they can't visit the parks in person. "Here you'll find curriculum, fun and games, a guide to park Junior Ranger programs and a host of other fun and educational media created by the National Park Service and our partners.
Mission Geography: Continents  (Y,M,O,T)
A collection of encylcopedic articles, lessons, and activities on the world's continents from National Geographic.
Atlapedia  (Y,M,O,T)
Atlapedia Online contains full color physical and political maps as well as key facts and statistics on countries of the world.
National Geographic Maps Online  (Y,M,O,T)
National Geographic has hundreds of map resources online. You can find printable maps, interactive maps, and maps on niche topics such as energy use, light pollution, hurricane trackers, tectonic plates, and much much more. These are accompanied by lessons and activities for all ages.
Geography 4 kids  (Y,M,O,T)
Website that teaches the basics of geography and earth sciences to all ages. It has sections on earth energy, earth structure, the atmosphere, the hydrosphere, the biosphere, climates, and BGC cycles (biogeochemical).