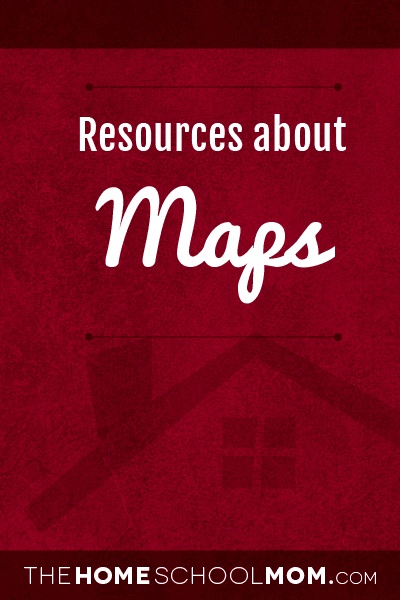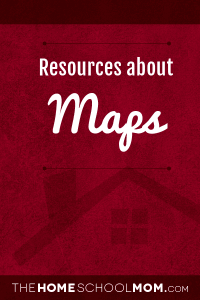 See legend at bottom for explanation of age codes
World Factbook: World and Regional Maps (M,O,T)
From the CIA
Arizona Geographic Alliance Resources (T)
The Arizona Geographic Alliance website features a wide selection of classroom-ready maps free for download, as well as over 300 lessons and hundreds of map masters to assist in teaching geography. The Alliance is funded by the National Geographic Education Foundation (NGEF) and Arizona State University School of Geographical Sciences and Urban Planning.
Google Earth (Y,M,O,T)
Want to know more about a specific location? Dive right in -- Google Earth combines satellite imagery, maps and the power of Google Search to put the world's geographic information at your fingertips.
d-maps.com (Y,M,O,T)
d-maps.com contains over 5000 maps, each one available in GIF, PDF, CDR, AI, SVG and WMF. There is no cost for any of the maps.
Blank map of United States (Y,M,O,T)

USA Blank map (Y,M,O,T)

Owl & Mouse Educational Software (Y,M,O,T)
Free maps and map puzzles to learn United States and World geography with Maps that Teach. Free interactive maps and map puzzles to learn continents, countries, states, capitals, borders, physical features and cultural monuments. Maps are vital to our understanding geography and the world we live in. Interactive and fun, Maps that Teach help students learn basic geography.
Lizard Point Geoquiz (Y,M,O,T)
Test your Geography Knowledge Click on an area of the map to select a quiz
I Like To Learn - Geography (Y,M,O,T)
Allows you to not only learn about the countries and capitals of the world, but also the mountains and bodies of water.
Action Quiz Geography (Y,M,O,T)
Do this free geography quiz and let's see how much you know about geography. Can you tell a country or city by a marking on a map of Africa, Asia, America, Oceania, Europe, the USA or the World? And how well do you know country shapes? Or capital cities? Other geography themes include license plates, flags, left driving countries, airlines and currencies. Each of these fun and free geo quizzes contain plenty of questions, so you can play this geography game again and again. Besides, your play against other computer opponents every time, so each geo quiz you take is a new challenge. Will you make it to the geography quiz final and win?
Atlapedia Online (Y,M,O,T)
Contains full color physical maps, political maps as well as key facts and statistics on countries of the world
tlsbooks.com - free geography worksheets (Y)
Free geography worksheets for preschool through 5th grade.
World Atlas (Y,M,O,T)
World atlas has flags of all countries, states and territories as well as a list of continents, countries, dependencies, islands, territories, lakes, rivers, seas, oceans, mountains, and the highest, lowest, biggest, smallest, tallest, deepest, oldest, youngest, richest, poorest places on the planet. Free maps test are available for teachers and if you are looking for an outline map that isn't listed, you can email them and they will send it to you by email. They offer a daily geography quiz (with a cash prize) which starts with one question and additional clues are added each day until someone wins. Once there is a winner a new quiz is posted the next day.
US States (Y,M,O,T)
Facts, map and state symbols for the 50 states, with links to related quizzes and printouts.
The Growth and Distribution of American Cities:1790 to 2000 (Y,M,O,T)
Maps (PDF format)
Homework Helper (Y,M,O,T)
Homework Helper From National Geographic. Research for pictures, articles, maps, and more on our top subjects: Animals, History/Culture, Maps/Geography, Places, Science/Nature, and Art/Photo's.
Historic Map Collection (Y,M,O,T)
This collection of maps made available online by the Library of Congress can complement history studies or may be just plain fun. I quickly found a 150 year old map of my city by browsing the maps geographically. The zoom controls and map navigation are not intuitive, but there are instructions on each map page explaining how to pan around the maps. It is fun to compare the old maps to the way development has changed the landscape. It is also easy for students to see the clear importance of important modes of transportation such as rivers and railroads over time.
Enchanted Learning Geography (Y)
Dozens of map and geography resources for elementary students.
Online maps (Y,M,O,T)
Several online geography resources are available at geography.com.
Water Resources Outreach Program (Y,M,O,T)
"Water-resources topics of all completed posters are drawn in a cartoon format by the same cartoonist. Posters are available in color or black and white. The back sides of the color poster JPEG files contain educational activities: one version for children in grades 3-5 and the other with activities for children in grades 6-8. The black-and-white posters are intended for coloring by children in grades K-5.
Atlapedia (Y,M,O,T)
Atlapedia Online contains full color physical and political maps as well as key facts and statistics on countries of the world.
The Great Globe Gallery (O)
Hundreds of photos, maps, and reference resources of earth.
National Geographic Maps Online (Y,M,O,T)
Dynamic maps, atlas maps, and flags and facts.
Quick Maps of the World (Y,M,O,T)
Small GIF maps of the countries of the world are added to this site, one at a time, in order of demand.
Color Landform Atlas of the US (Y,M,O,T)
Each state link brings up a menu of links to maps and other online information about the state.
Fill in the 50 States (Y,M,O,T)
Can you place all 50 states on a blank US map without outlines with no errors? I couldn't!
Age Range Key
Y—Young (PreK-3rd)
M—Middle (4th-6th)
O—Older (7th-12th)
T—Teacher Resources