Jump to:
Topic Pages
General Resources
Age Range Key
Y—Young (PreK-3rd)
M—Middle (4th-6th)
O—Older (7th-12th)
T—Teacher Resources
Exploring Nature Educational Resource  (Y,M,O,T)
There is a subscriber side and a free nin-member side. Check it out, great resource.
Just for Kids: Animals  (Y,M,O,T)
Find out how some animals got their name. Great information for homework help. From the Smithsonian Institute.
Birmingham Zoo Home School Academy  (Y,M,O,T)
The Birmingham Zoo Education Department has home school science classes for children in 1st-12th grade. They also offer home school art classes and day classes for 2nd-12th grades.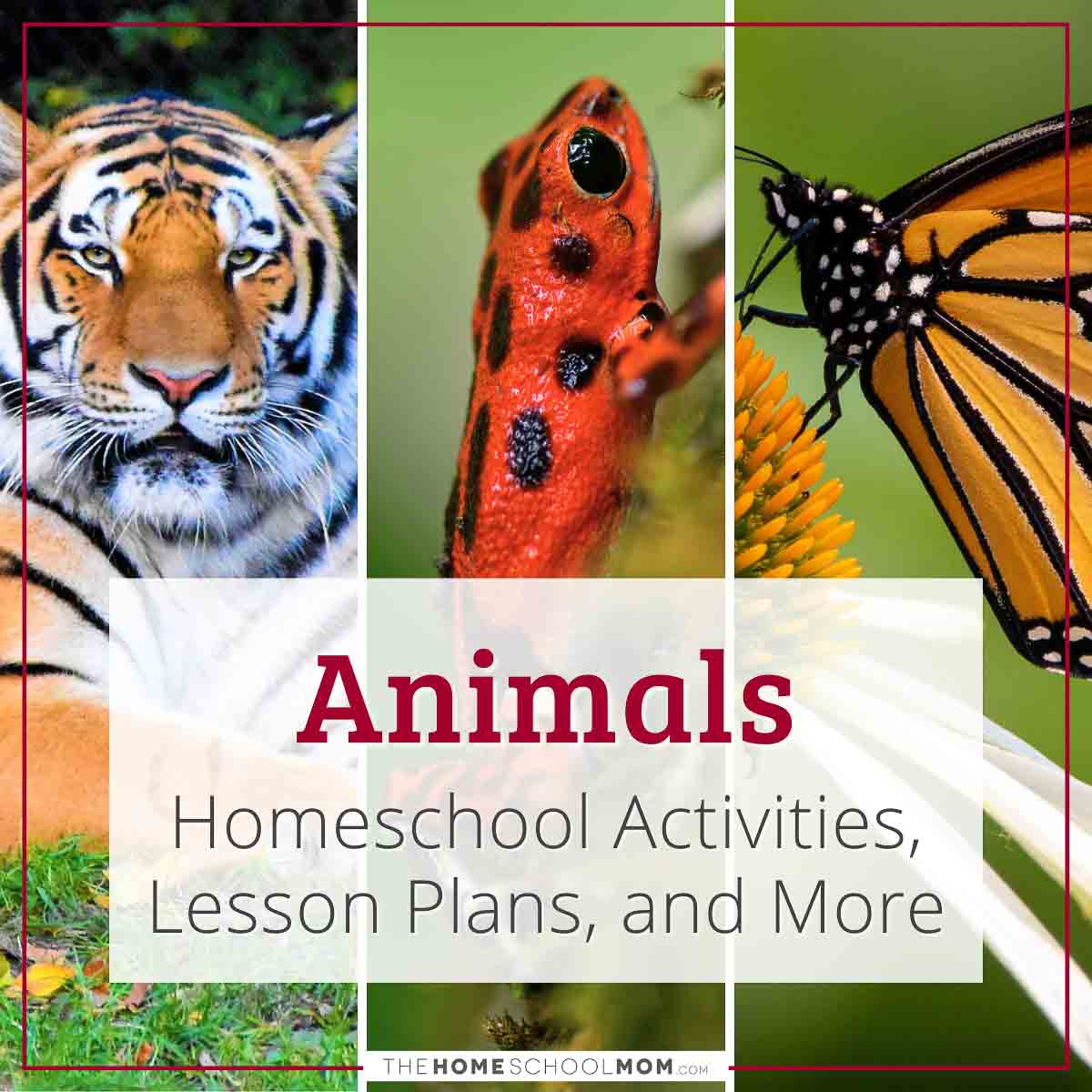 Homework Helper  (Y,M,O,T)
Homework Helper From National Geographic. Research for pictures, articles, maps, and more on our top subjects: Animals, History/Culture, Maps/Geography, Places, Science/Nature, and Art/Photo's.
Animal Tracks File Folder Game  (Y)
A printable animal tracks game from FileFolderFun.com
Center for Veterinary Medicine Kids Page  (Y,M,O,T)
From the US Drug and Food Administration
Animal Planet Official Site  (Y,M)
Learn about wildlife through links to videos, episode guides, creature quizzes and activities.
Animal Habitats Resources  (Y,M,O,T)
From Teacherplanet.com
Animal Habitats  (Y,M,O,T)
From Utah Education Network. Where an animal lives is called its habitat. Most animals can only live in one or two habitats. This website offers activities as well as resources for many unique animals and their habitats.
Biomes - Habitats  (Y)
From Enchanted Learning
Ology  (Y,M,O,T)
American Museum of Natural History in NYC. Science-rich Website for Kids.
Games for Kids  (Y,M)
I have featured Sheppard Software in past years, but they have added so many resources to the site that I thought it was time to mention it again. I just spend some time playing around and I really love the games. They are relevant and the graphics and fonts are just pleasing. Most of what I played with this time was science (food chain, producers and consumers, photosynthesis) but there are games for social studies, math, vocabulary, and more. This site has grown exponentially since I first featured it years ago.
Treehouses on the Tree of Life  (Y,M,O,T)
Treehouses are Tree of Life pages designed for kids, teachers, and the young at heart. The information found on treehouses complements the scientific core content presented on Tree of Life branch and leaf pages.
Guiding Eyes for the Blind Volunteer Network  (Y,M,O,T)
Home Socialization provides individuals and families with the opportunity to take home 6-8 week old puppies for several days and socialize the pups to new & different sights & sounds. This program helps the pups become better Guide Dogs.
World Animal Protection  (Y,M,O,T)
World Animal Protection works with more than 800 member organizations in over 147 countries to raise the standards of animal welfare throughout the world.
Predator-Prey Simulation  (Y,M,T)
In this lesson from BiologyCorner.com, students will simulate predator prey interactions, the numbers of predator and prey in their "ecosystem" will be recorded and graphed.
Games for Kids  (Y)
Online games for kids about animals.
Winter Activities and Lesson Plans - Iditarod  (Y)
From The Teacher's Corner.net
Kids' Corner Animals  (Y)
"Kid's Corner" features a number of unique flash games that teach animal diet, animal classification, endangered animals, etc.
Australian Animals  (Y,M,O,T)
From the Australian Explorer.com. Photographs of Australian animals.
Nocturnal animals quiz  (Y)
From Enchanted Learning
Animal coloring pages  (Y)
From Enchanted Learning, over 60 animals featured under "A" alone.
Carolina Biological Supply  (T)
Online resource for science supplies; not free but when you are looking for frogs or cow eyeballs, they sure beat the mall; includes lots of science articles and useful information as well as an extensive free teacher resource page.
American Anti-Vivisection Society  (Y,M,O,T)
This website provides students with an alternatives to dissecting animals. Many organizations now offer free loan programs through which teachers and students can borrow non-animal alternatives at no charge.
Animal Learn.org  (Y,M,O,T)
Ethics and alternatives to animal dissection in the classroom.
The Science Bank  (Y,M,O,T)
Alternative to animal use in education.
Tracks & Tracking
Animal Tracking: How to Identify 10 Common North American Species  (M,O,T)
How to identify the tracks of a beaver, cottontail rabbit, raccoon, squirrel, opossum, coyote, red fox, black bear, bob cat, and white tail deer. From Outdoor Life.
How to Track Animals in the Wilderness  (M,O,T)
In-depth article for older students from Mother Earth News.
Pocket Guide to Massachusetts Animal Tracks  (Y,M,O,T)
A quick reference guide to 27 common animal tracks from MassWildlife.org.
Tracking Animals - How To Read Animal Tracks  (Y,M,O,T)
Tips for narrowing down the type of animal that made a track (with illustrations) from Ark.au.
Bear Tracker  (Y,M,O,T)
Bear Tracker is a great tracking site for tracking more than just bears...Open to all trackers, anywhere, for the discussion of anything related to tracking. Includes guides for tracking mammals, birds, reptiles, amphibians, insects, and even humans!
Wildlife
Backyard Wildlife Habitat  (Y,M,O)
The Backyard Wildlife Habitat site provides for wildlife the five basic elements needed for survival; food, water, cover and places to raise young along with sustainable gardening.
Southwest Wildlife Rehabilitation and Educational Foundation  (Y,M,O,T)
A non-profit organization specializing in rescuing and rehabilitating injured and orphaned wildlife native to the southwest. The website aims to educate today's youth on the importance of native wildlife and the environment.
Arctic National Wildlife Refuge  (Y,M,O,T)
Renowned for its wildlife, Arctic Refuge is inhabited by 45 species of land and marine mammals, ranging from the pygmy shrew to the bowhead whale. Best known are the polar, grizzly, and black bear; wolf, wolverine, Dall sheep, moose, muskox, and the animal that has come to symbolize the area's wildness, the free-roaming caribou. Thirty-six species of fish occur in Arctic Refuge waters, and 180 species of birds have been observed on the refuge.
Alaska Peninsula National Wildlife Refuge  (Y,M,O,T)
Established to conserve brown bears, caribou, moose, marine mammals, shorebirds, other migratory birds, raptors, and fish; to fulfill treaty obligations; to provide for continued subsistence users; and to ensure necessary water quality and quantity.
Bering Land Bridge  (Y,M,O,T)
The Bering Land Bridge connects Asia to North America. The website offers historical information about the park for those who cannot visit in person.
Alaska Department of Fish & Game  (Y,M,O,T)
The Alaska Department of Fish & Game is responsible for the conservation of marine and land wildlife in Alaska.