Topic Pages
General Resources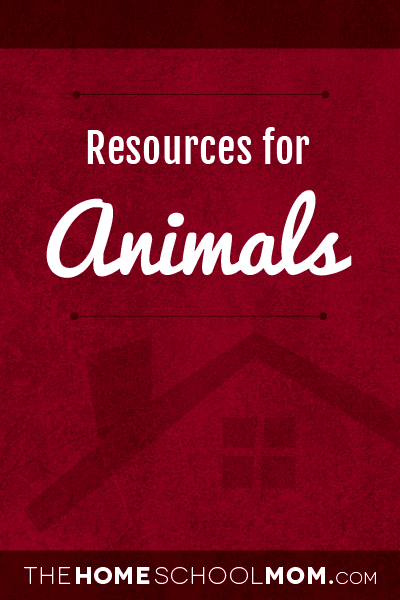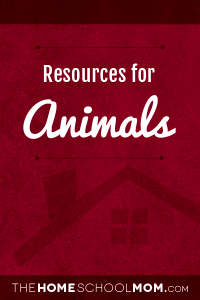 See legend at bottom for explanation of age codes
Animal Learn.org (Y,M,O,T)
Animals, Ethics, and Education
The Science Bank (Y,M,O,T)
Alternative to animal use in education
Whales teaching Guide (M)
For grades 4-8 from SeaWorld
Animal Tracks File Folder Game ()

Center for Veterinary Medicine Kids Page (Y,M,O,T)
From the US Drug and Food Administration
Just for Kids: Animals (Y,M,O,T)
Find out how some animals got their name. Great information for homework help. From the Smithsonian Institute.
Guide to Vet Tech Schools (Y,M,O,T)
Interested in working with animals? Find out all about becoming a Veterinarian Technician. Veterinarian Technician programs help students start their careers as veterinarian, teaching them skills and knowledge about animal healthcare technology and delivery.
Sharks! (Y,M)
Learn all about sharks
Animal Planet Official Site (Y,M)
Learn about wildlife through links to videos, episode guides, creature quizzes and activities.
Teacher Resources: Butterflies and Sunflower Labs (Y)
Although this site is geared toward selling caterpillars and other insects (which can be a fun science integration), it also has fact sheets and printables available for free. If you have elementary-aged children and have never raised butterflies, consider doing so. Kids love watching the transformation.
Butterfly School (Y,M)
From the Butterfly House at the Missouri Botanical Gardens. We raised butterflies one year and the children thoroughly enjoyed it. In addition to step-by-step instructions for raising butterflies, this site has enough background information for a mini unit study.
Animal Habitats Resources (Y,M,O,T)
From Teacherplanet.com
Animal Habitats (Y,M,O,T)
From Utah Education Network. Where an animal lives is called its habitat. Most animals can only live in one or two habitats. This website offers activities as well as resources for many unique animals and their habitats.
Biomes - Habitats (Y)
From Enchanted Learning
Neighborhoods: Ecosystems, Biomes, and Habitats (Y,M,O,T)
The Franklin Institute: Resources for Science learning
Ology (Y,M,O,T)
American Museum of Natural History in NYC. Science-rich Website for Kids.
Biodiversity: Everything Counts! (Y,M,O,T)
From Ology - American Museum of Natural History.
Exploring Nature Educational Resource (Y,M,O,T)
There is a subscriber side and a free nin-member side. Check it out, great resource.
Games for Kids (Y,M)
I have featured Sheppard Software in past years, but they have added so many resources to the site that I thought it was time to mention it again. I just spend some time playing around and I really love the games. They are relevant and the graphics and fonts are just pleasing. Most of what I played with this time was science (food chain, producers and consumers, photosynthesis) but there are games for social studies, math, vocabulary, and more. This site has grown exponentially since I first featured it years ago.
Treehouses on the Tree of Life (Y,M,O,T)
Treehouses are Tree of Life pages designed for kids, teachers, and the young at heart. The information found on treehouses complements the scientific core content presented on Tree of Life branch and leaf pages.
Guiding Eyes for the Blind Volunteer Network (Y,M,O,T)
Home Socialization provides individuals and families with the opportunity to take home 6-8 week old puppies for several days and socialize the pups to new & different sights & sounds. This program helps the pups become better Guide Dogs.
Herps of Wisconsin Amphibians and reptiles (Y)
Wisconsin is home to 19 species of amphibians (frogs and salamanders) and 37 reptiles (snakes, turtles and lizards). Of these, seven are listed as endangered, three are threatened and 19 are listed as special concern.
LessonPlans for Australian Animals and Biomes (M,O)
Grades 4-12
American Anti-Vivisection Society (Y,M,O,T)
This website provides students with an alternatives to dissecting animals. Many organizations now offer free loan programs through which teachers and students can borrow non-animal alternatives at no charge.
Birmingham Zoo Home School Academy (Y,M,O,T)
The Birmingham Zoo Education Department has home school science classes for children in 1st-12th grade. They also offer home school art classes and day classes for 2nd-12th grades.
Homework Helper (Y,M,O,T)
Homework Helper From National Geographic. Research for pictures, articles, maps, and more on our top subjects: Animals, History/Culture, Maps/Geography, Places, Science/Nature, and Art/Photo's.
The Endangered Species Program (Y,M,O,T)
From the Fish and Wildlife Service
Partnerships for Endangered Species Recovery (Poster) (Y,M,O,T)
Offers a full size version of an artistic "Recovery Poster" in PDF.
World Animal Protection (Y,M,O,T)
World Animal Protection works with more than 800 member organizations in over 147 countries to raise the standards of animal welfare throughout the world.
Games for Kids (Y)
On line games for kids about animals.
The Food Chain game (Y)
Interactive game to create a food chain.
Animal Diet Game (Y)
Tutorial and games for learning about omnivores, herbivores and carnivores!
Animal Characteristics Game (Y)
Tutorial and game help students learn animal classifications.
Winter Activities and Lesson Plans - Iditarod (Y)
From The Teacher's Corner.net
Kids' Corner Animals (Y)
"Kid's Corner" features a number of unique flash games that teach animal diet, animal classification, endangered animals, etc.
Whales Teaching Guide (Y)
The SeaWorld/Busch Gardens Education Department for grades K-3.
Australian Animals (Y,M,O,T)
From the Australian Explorer.com. Photographs of Australian animals.
Science fair projects: Animal posters and displays (Y,M,O,T)

Animals of the Tropical Rainforest WebQuest (M) (M)
Rainforests for Kids
Animals of the Tropical Rainforest WebQuest (M) (M)
Rainforests for Kids
Nocturnal animals quiz (Y)
From Enchanted Learning
Animal coloring pages (Y)
From Enchanted Learning, over 60 animals featured under "A" alone.
Carolina Biological Supply (T)
Online resource for science supplies; not free but when you are looking for frogs or cow eyeballs, they sure beat the mall; includes lots of science articles and useful information as well as an extensive free teacher resource page
Age Range Key
Y—Young (PreK-3rd)
M—Middle (4th-6th)
O—Older (7th-12th)
T—Teacher Resources
Animals Blog Posts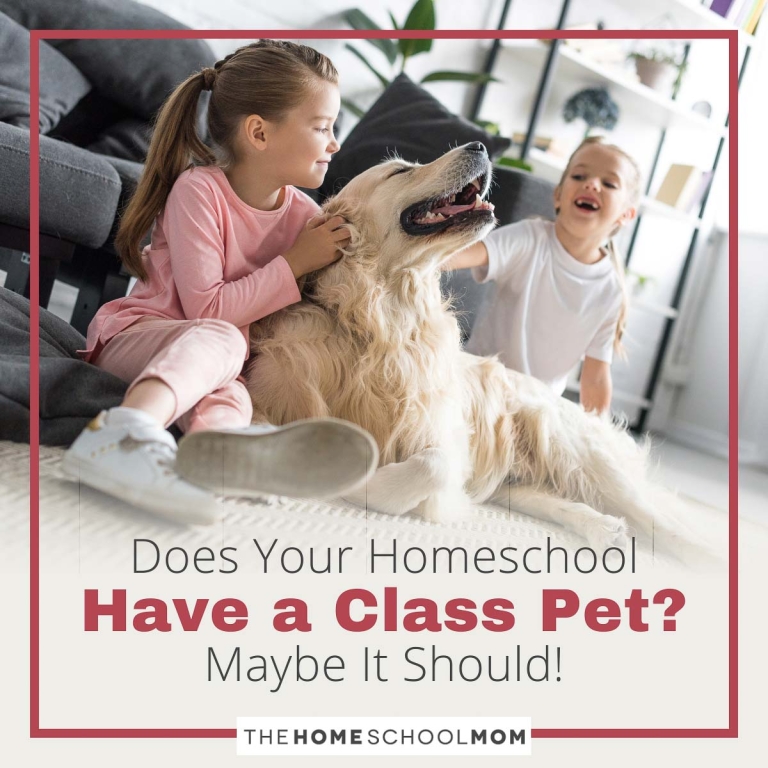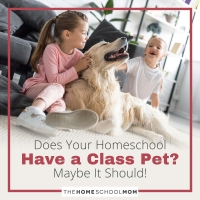 Pets are fun and offer so many learning opportunities. Here are 8 reasons why pets are good for homeschool families and some creative alternatives for apartment dwellers and those with allergies. Read More »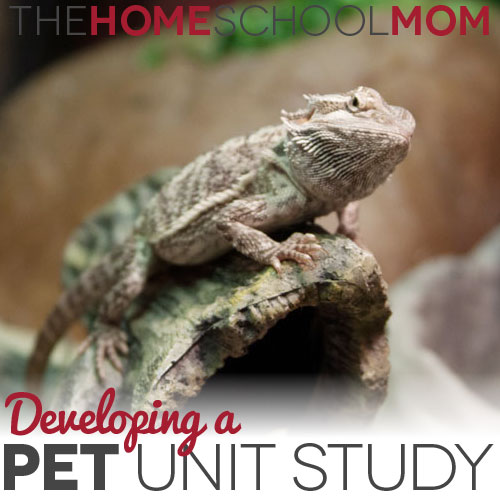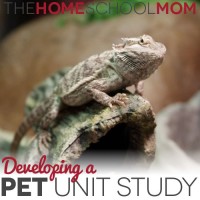 Your dog, cat, bird, fish, ferret, hamster, or lizard may be a unit study waiting to happen. Many children are fascinated by domestic animals, and their strong interest will motivate them to read, write, solve problems, and create projects. Here are some ideas for developing a unit study around our pets. Read More »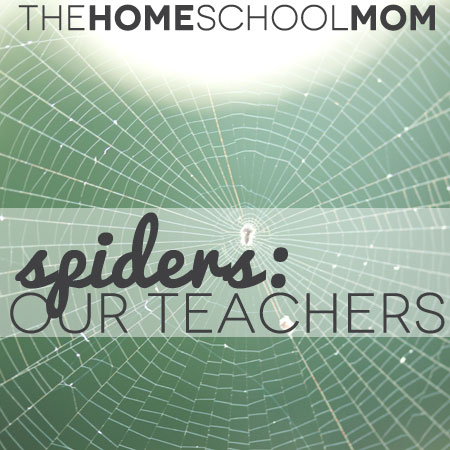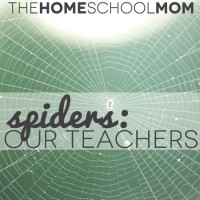 We appreciate spiders in our family. A large orb weaver lives just outside the front door. Every night when we take the dogs out before going to bed we pause to appreciate the intricate web she's rewoven. It has a lot to teach us about strength, symmetry, impermanence and beauty. Read More »