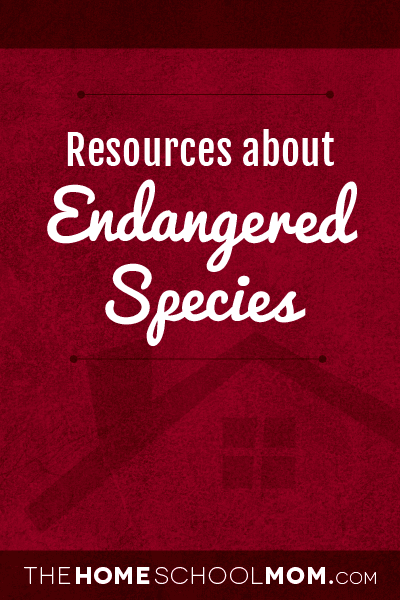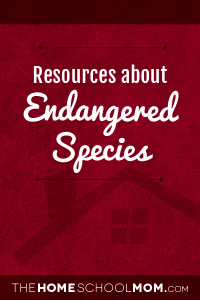 Whales teaching Guide (M)
For grades 4-8 from SeaWorld
Animal Fact Sheets for Endangered Wildlife (Y M)
Defenders of Wildlife is dedicated to the protection of all native animals and plants in their natural communities.
Cheetah Spot.com (Y,M,O,T)
Throughout recorded history a cheetah pelt was a badge of wealth for its human owner. The animal was killed for its skin by some and captured for its hunting skills by others. But most recently, human excess is probably the major factor dramatically pushing the cheetah toward extinction. As human populations increase other species are "squeezed out" - their living space becomes more limited as does their food supply. Many animals feel the pinch and are at great risk of disappearing forever. In 1900 there were only about 100,000 cheetah worldwide - present estimates place their number at 10 to 15 thousand with about 1/10 of those living in captivity. Namibia has the largest population of wild cheetah - about 2500. Smaller populations exist in Botswana, Zimbabwe, South Africa, Kenya and Tanzania while 19 other countries have even fewer.
Baby Honu (Pacific Green Sea Turtle) Origami (Y,M,O,T)
Sea Turtle Origami project
Endangered Wildlife (M,O)
Gator Woman is the pseudonym for a transplanted Californian who moved to the Ocala National Forest in Central Florida and fell in love with it. She created a site dedicated to the endangered wildlife of Florida. It is meant to be a place for learning, a portal or reference resource in wildlife education for teachers and students. Featured are links to websites and information about endangered Florida ecosystems, amphibians, birds, butterflies, mammals, plants or flora, and reptiles. The site is very clearly and simply laid out with easy to understand explanations and would be an excellent resource for an older elementary student to use for finding research sources.
Huntington State Beach (Y,M,O,T)
Huntington State Beach contains a nesting sanctuary for the California least tern, a rare and endangered species. The beach is also sanctuary for the threatened snowy plover. The park offers bicycle trail, surfing, skating and surf fishing.
Southwest Wildlife Rehabilitation and Educational Foundation (Y,M,O,T)
A non-profit organization specializing in rescuing and rehabilitating injured and orphaned wildlife native to the southwest. The website aims to educate today's youth on the importance of native wildlife and the environment.
Endangered and Threatened Species of Alaska Curriculum (Y,M,O,T)
The teaching packet to teach students about biodiversity and endangered wildlife.
Steller sea lions research (Y,M,O,T)
North Pacific Universities Marine Mammal Research Consortium 200
Wildlife Conservation (Y,M,O,T)
Alaska Department of Fish & Game
Satellite Tracking of Endangered Animals (Y,M,O,T)
Internet Resources on Satellite Tracking
Caribbean Conservation Corporation (Y,M,O,T)
Sea Turtle Conservation
The Endangered Species Program (Y,M,O,T)
From the Fish and Wildlife Service
Endangered Species (Y,M,O,T)
From the World Wildlife Fund (WWF). Inforamtion in specific endangered species: giant pandas, tigers, endangered whales and dolphins, rhinos, elephants, marine turtles and great apes.
Endangered species in your state (Y,M,O,T)
From the U.S. Fish & Wildlife Service, a listing of endangered species by state.
Partnerships for Endangered Species Recovery (Poster) (Y,M,O,T)
Offers a full size version of an artistic "Recovery Poster" in PDF.
Defenders of Wildlife (Y,M,O,T)
Defenders of Wildlife works on the ground, in the courts, and on Capitol Hill to protect and restore imperiled wildlife and habitats across North America.
Sea Otter Educational Unit (M)
Lesson plans to study sea otters. Grades: 6-8
The Kid's Corner: Dolphins (T)
From Water Planet
Earthtrust (Y,M,O,T)
From Earthtrust, a wildlife conservation organizations. The website has a lot of information about programs for protecting endangered species, including whales, dolphins, tigers, rhinos, and many others.
Great Barrier Reef: Endangered Animals for Kids (Y,M,O,T)
On line games for kids to click on animals and answer trivia questions.
African Savannah: Endangered species (Y)
Tutorial for African Savannah's endangered species:lions, Grevy's Zebra, African Wild Dogs and the majestic African Elephant
Greet Barrier Reef: Endangered Species (Y)
On-line tutorial for great barrier reef animals: Corals, Green Sea Turtles, Humpback Whales and Dugongs.
Amazon Rainforest Endangered Species (Y)
On-line tutorial for Amazon Rainforest endangered species: Golden Lion Tamarins, Three-Toed Sloth, Hyacinth Macaws, Jaguars and Poison Dart Frogs.
What's the Problem (Y)
On-line tutorial on the threats that put animals on the endangered species list.
How to help: Endangered Species (Y)
On line tutorial offering six ways to learn about animals, help them and share your ideas with others.
Whales Teaching Guide (Y)
The SeaWorld/Busch Gardens Education Department for grades K-3.