Age Range Key
Y—Young (PreK-3rd)
M—Middle (4th-6th)
O—Older (7th-12th)
T—Teacher Resources
Jump to:
General Mammal Lesson Plans, Activities, and More
National Geographic Kids: Mammals  (Y,M)
Kid-friendly encyclopedic articles from National Geographic on many mammal species.
San Diego Zoo Mammals  (Y,M,O)
The San Diego Zoo has a large collection of fact pages for learning about various mammal species, including lions, elephants, armadillos, camels, and more.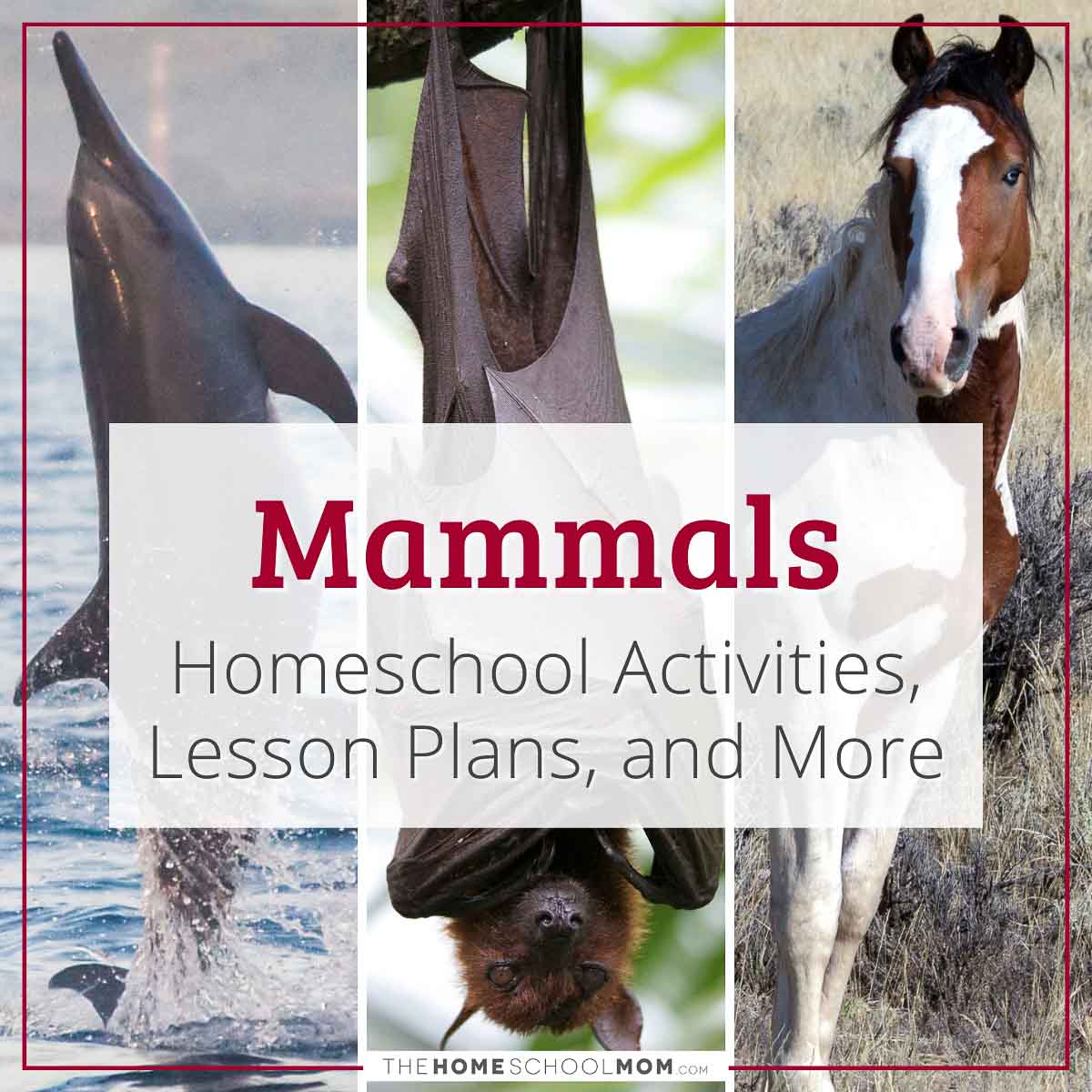 Elephant Lapbook  (Y)
Elephant lapbook download from Homeschool Share.
Everything Muskrat  (Y,M,O)
Muskrats. Muskrats? Muskrats! Do you want to know something about muskrats? You've come to the right place! Hundreds of links to muskrat-related pages are given in the categories above. Click on one and explore the world of muskrat on the web.
Mammals of Wisconsin Database  (Y)
From the University of Wisconsin Stevens Point.
Follow That Footprint, Paw Print, Hoof Print   (Y,M)
An animal tracking activity from the Wisconsin Department of Natural Resources Environmental Education for Kids.
Defenders of Wildlife  (Y,M,O,T)
Defenders of Wildlife works on the ground, in the courts, and on Capitol Hill to protect and restore imperiled wildlife and habitats across North America.
Sea Otter Educational Unit  (M)
Lesson plans to study sea otters. From Defenders of Wildlife.
Animal Diversity Web: Mammalia  (O)
Learn about the Class Mammalia from Animal Diversity Web by the University of Michigan Museum of Zoology.
Bats
Build A Bat House  (Y,M,O,T)
Bats will make your yard their home when you hang this bat house designed by the Organization for Bat Conservation. It's made of weather-resistant cedar and plywood. Interior nylon mesh makes it easy for bats to move around and ventilation slots circulate air. The extended landing is an easy entrance. Holds 100 bats. 24"h x 14 1/4"w x 3"d. Made in the USA. Offered through the National Wildlife Foundation
Bat Goods  (Y,M,O,T)
Bat House Kits available for purchase through Bat Conservation International.
Bat Conservation International  (Y,M,O,T)
Conserving the world's bats and their ecosystems to ensure a healthy planet.
Bat World Sanctuary, Inc.  (Y,M,O,T)
Mission: *Providing permanent sanctuary for non-releasable bats. *The protection and conservation of wild bat colonies. *Promoting the humane treatment of bats in captivity. *Educating the public about the importance of bats. *Training animal care professionals on the proper treatment of bats.
Merlin Tuttle's Bat Conservation  (Y,M,O,T)
Merlin Tuttle's Bat Conservation is the most recent contribution by Merlin Tuttle to the world of bats. With over 50 years of in-depth knowledge and experience Merlin Tuttle, renowned bat expert, educator and wildlife photographer founded MTBC with one true goal in mind; teaching the world to understand and appreciate the vital contributions bats make to human beings and the world we live in.
Bat Conservation & Rescue of Virginia  (Y,M,O,T)
Bat Conservation & Rescue of Virginia is a group that works to conserve native bat species in Virginia and beyond, as well as provides education. The resource page offers posters, a at diagram, and instructions for a bat sculpture.
Bat Conservation Trust  (Y,M)
Bat Conservation Trust offers webpages with bat curriculum, fun facts, fun things to do, and ways to can get involved in helping bats.
Incredible Bats FAQs  (Y,M)
Common Bat Questions from IncredibleBats.com.
Lubee Bat Conservancy  (Y,M,O,T)
Lubee Bat Conservancy works to save fruit bats and their habitats through research, breeding, conservation, and education.
Bears
Bears and You  (Y,M,O,T)
Nothing will guarantee your safety in bear country, but knowledge of bears and proper behavior greatly reduce your risk. Bear safety tips from the Alaska Department of Natural Resources.
Bears of the World  (Y)
Resources from the American Bear Association.
Florida Black Bear Curriculum Guide  (Y,M)
The Curriculum Guide is a comprehensive series of lessons on the natural history and conservation needs of Florida's black bear. Designed to educate and stimulate teachers and students in grades 3-8.
Brown Bear Live Cams  (Y,M,O)
Watch brown bears in their natural habitats using the wildlife livecams at Explore.org.
Beavers
Beavers  (Y,M)
An animal fact page from National Geographic Kids.
North American Beaver  (Y)
A North American Beaver fact page from Enchanted Learning that includes facts and a coloring and labeling printout.
Library of Fur Trade Historical Source Documents  (M,O)
First hand or primary source diaries, narratives, and letters written by Mountain Men. From Mountain Men and the Fur Trade, mtmen.org.
Beavers: Wetlands and Wildlife  (Y,M,O)
Beavers: Wetlands and Wildlife has lots of info, a few good pictures, and a FAQ that will answer kids' questions.
Cats
Cats Lapbook Download  (Y)
From HomeschoolShare.
The Cat Fanciers' Association  (Y,M,O)
Learn about domestic cat breeds and more from the Cat Fanciers' Association.
Fun Cat Facts for Kids  (Y)
From Science Kids New Zealand.
Cats for Kids  (Y,M,O,T)
Games, activities, and information about cats from Cats Protection, the UK's largest feline welfare charity.
Coloring & Worksheet Printables  (Y)
A collection of word searches, mazes, puzzles, and more from PrintableActivities.com.
Cat Crafts and Printables  (Y)
Cat crafts, worksheets, coloring pages, puzzles, and more from Enchanted Learning.
Cat Anatomy Online  (O,T)
"This tutorial was designed to be used by college students studying cat anatomy. It should not be used to replace hands-on experience in the laboratory. It is intended to enhance the laboratory experience and provide an alternate frame of reference for learning." From Kenyon College.
Interactive Map: Wild Cats Around the World  (Y,M,O)
This interactive map from Felidae Conservation Fund allows you to explore wild cats from around the world. Learn about lions, tigers, leopards, pumas, and more.
Wild Cat Conservation Organizations  (Y,M,O,T)
A huge list of wild cat conservation groups from around the world, where you can learn about both large and small cats. From BigCatsWildCats.com.
Snow Leopard Trust  (Y,M,O,T)
With programs on the ground in five snow leopard range countries and connections with researchers and conservation organizations all over the globe, the Snow Leopard Trust is a leader in the effort to secure the snow leopard's future.
Dolphins & Whales
Marine Mammal Research  (Y,M,O,T)
Learn about dolphins, orcas, sea lions, and more from the Marine Mammal Research Unit at the University of British Columbia.
National Marine Mammal Laboratory  (Y,M,O,T)
(NMML) conducts research on marine mammals important to the mission of the National Marine Fisheries Service (NMFS) and the National Oceanic & Atmospheric Administration (NOAA), with particular attention to issues related to marine mammals off the coasts of Alaska, Washington, Oregon, and California.
Whale and Dolphin Conservation Society  (Y,M,O,T)
WDCS is the global voice for the protection of whales, dolphins and their environment.
Dolphins Plus  (Y,M,O,T)
Dolphins Plus is committed to the conservation and protection of marine mammals worldwide through education, research, experiential learning, and environmental awareness.
Discovery Cove  (Y,M,O,T)
Theme park where visitors interact with a number of marine animals. Guests can swim with dolphins, interact with exotic birds, tropical fish, rays, and land mammals.
Earthtrust  (Y,M,O,T)
From Earthtrust, a wildlife conservation organizations. The website has a lot of information about programs for protecting endangered species, including whales, dolphins, tigers, rhinos, and many others.
Whales Teaching Guide  (M,T)
A 30-page whale teaching guide for grades 4-8 from SeaWorld.
Whales, Dolphins, Porpoises in Alaska  (M,O)
Fact pages on Beluga Whales, Bowhead Whales, Humpback Whales, Killer Whales, Gray Whales, North Pacific Right Whales, and other dolphins and whales from the National Oceanic and Atmospheric Administration Fisheries website.
Interactive Map: Whale Resources  (M,O,T)
Explore dolphin and whale species from around the world with this interactive map from the International Whaling Commission. You can find fact pages, downloadable resources, photos, and more for each species.
Horses
Horse Lap Book   (Y)
From HomeschoolShare.com.
Wild Horses of Shackleford  (Y,M,O)
Shackleford Banks, off the coast of Atlantic Beach, NC, has a population of wild horses dating back to the 16th-17th century. Find photos and information on the National Parks Service website.
How to Draw a Horse  (Y,M)
Simple steps for sketching a horse; from LiveAbout.com.
Horses Lapbook  (Y)
From HomeschoolHelperOnline.com.
Primates
The Jane Goodall Institute  (Y,M,O)
Founded by renowned primatologist Jane Goodall, JGI is a global nonprofit that empowers people to make a difference for all living things. We are creating healthy ecosystems, promoting sustainable livelihoods and nurturing new generations of committed, active citizens around the world.
The Gorilla Foundation  (Y,M,O,T)
The Gorilla Foundation is the conservation group that oversaw Project Koko, "the longest running interspecies communication in history and the only one involving gorillas." Learn about Koko, the sign-language speaking gorilla and gorillas worldwide on the Gorilla Foundation website.
IPPL: About Gibbons  (M,O)
The International Primate Protection League has a ton of information, photos, charts, maps, and more for learning about Gibbons.
Educational Resources About Primates on the Web  (Y,M,O,T)
A good roundup of primate educational resources, conservation groups, and educational websites from the International Primatology Society.
Sheep
Sheep Breeds  (M,O,T)
Details of sheep breeds for both hair and merino breeds from Oklahoma State University.
Three Bags Full  (Y,T)
A 19-page classroom activity workbook about sheep for grades K-5. From Alabama Ag In The Classroom.
American Sheep Industry Association  (M,O)
Learn about sheep breeds, farming, wool, and more from the American Sheep Industry Association.
The National Bighorn Sheep Center  (Y,M,O)
The National Bighorn Sheep Center has information about wild sheep, fact pages, printables, and activities for kids.
Sheep 101  (Y,M,O)
Sheep 101 is an educational website by Susan Schoenian, Sheep & Goat Specialist at the University of Maryland's Western Maryland Research & Education Center. It contains information on sheep breeds, farming, products, behavior, history, and more.
Sheep and Wool Resources  (Y,M,O,T)
A large collection of lessons, activities, and other resources about sheep and wool from the National Center for Agricultural Literacy at Utah State University.