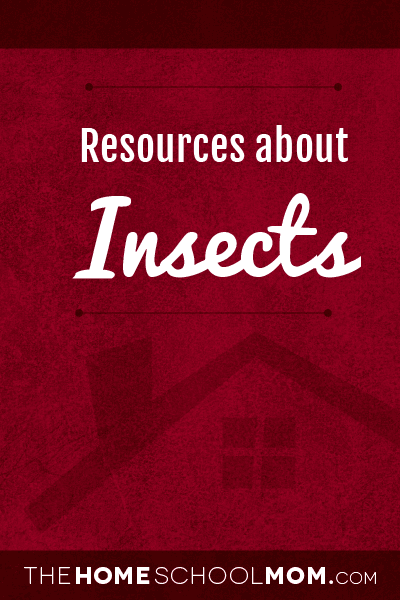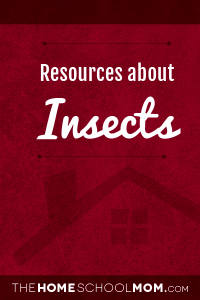 See legend at bottom for explanation of age codes
Amber - Freezing Gold (Y,M,O,T)
Free lapbook, notebook & unit resources for homeschoolers from Dynamic 2 Moms.
antARK (Y,M,O,T)
antARk is an introduction to Myrmecology: the study of ants. This site aims to introduce and uncover the impossibly large world of ants.
Teacher Resources: Butterflies and Sunflower Labs (Y)
Although this site is geared toward selling caterpillars and other insects (which can be a fun science integration), it also has fact sheets and printables available for free. If you have elementary-aged children and have never raised butterflies, consider doing so. Kids love watching the transformation.
Monarchs & Migration. (Y,M,O,T)
Teachers, students, and families across the country are exploring Monarchs, butterflies, and the mystery of migration. You're invited to join us.
Myrm's Ant Nest (Y,M,O,T)
Life cycles, origins, anatomy, ant jelly, how do ants communicate... if you need ant answers, this is the place!
Insect Crafts (Y)
Insect crafts uses household items and is rated for Ages 3 through 6.
Age Range Key
Y—Young (PreK-3rd)
M—Middle (4th-6th)
O—Older (7th-12th)
T—Teacher Resources