This post was originally published as the introduction to an issue of TheHomeSchoolMom newsletter. Sign up here and get access to subscriber exclusive printables.
Homeschoolers know we can help our kids learn through life experience, curriculum, field trips, art, library books, nature walks, documentaries, and projects. Don't forget games!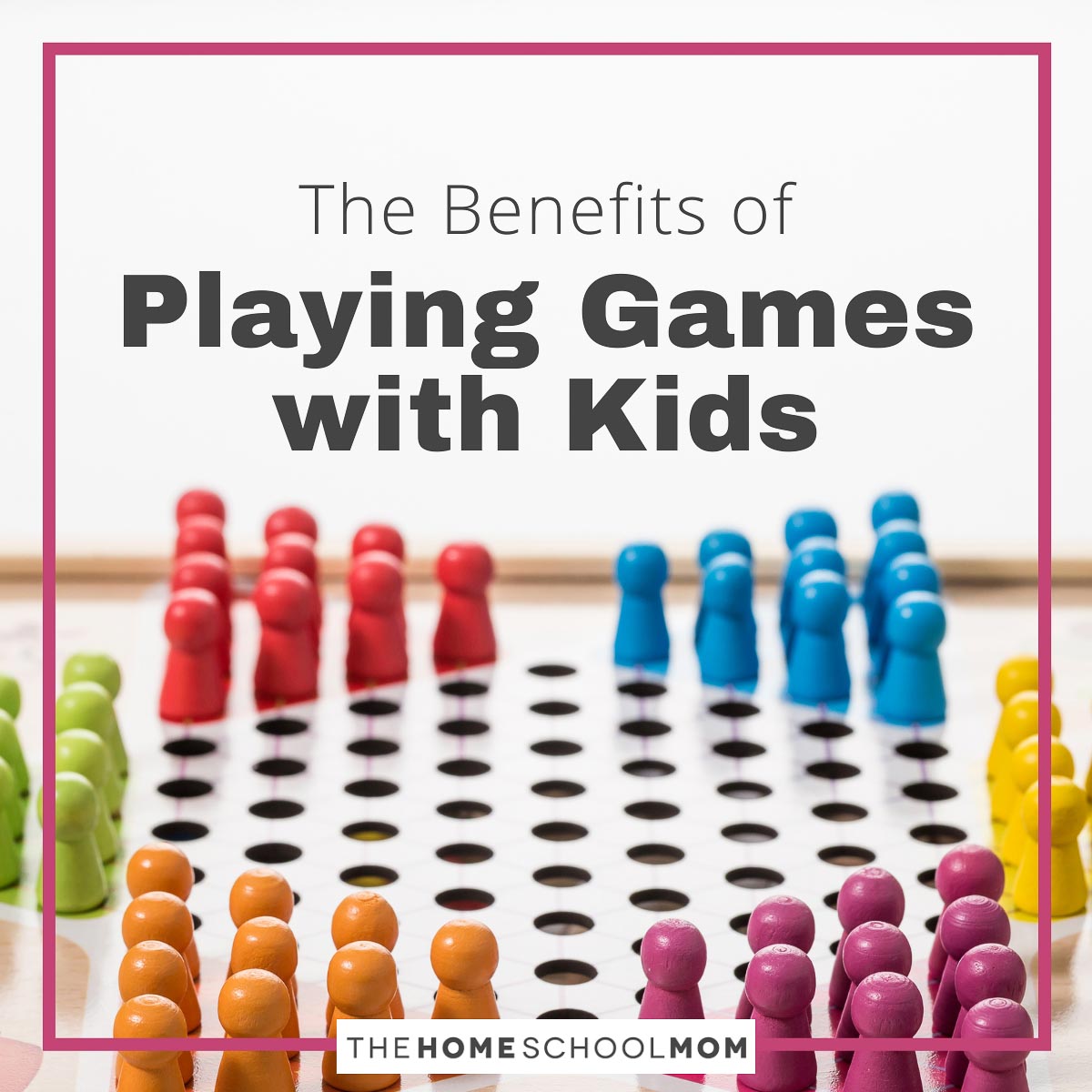 Playing games with your kids has so many benefits. You can help your kids:
Practice a specific skill, like counting, math facts, and language use
Enjoy a change of pace from curriculum or lessons
Apply social skills like taking turns, winning, losing, and cooperating
Develop thinking skills for strategy and planning ahead
Change the course of a day that's getting off-track or stressful
Socialize by playing games with friends on Zoom
Have fun with you!

You can choose from overtly educational games, and you might be surprised that "educational" games include some familiar titles. But don't be afraid to play games for fun that might not seem educational at all. Your kids are still learning from spending time with you, and even learning the sequence of game play has value—kids learn to match their actions to the game instructions they hold in their mind.
When to play? Don't be afraid to use the "best part of the day" for a positive game session, or designate a family game night once a week. Let kids take a turn planning game night snacks and choosing the game.
Be open to playing board games, card games, store-bought games, homemade games, and paper and pencil games. 
If you want to try the advanced version of this challenge, play video games with your kids and let them give you their best tips. They'll love turning the tables and teaching their skills to you—which is great practice for their oral communication skills.
For more learning and more connection with your kids, gamify your homeschool!