This post was originally published as the introduction to an issue of TheHomeSchoolMom newsletter. Sign up here and get access to subscriber exclusive printables.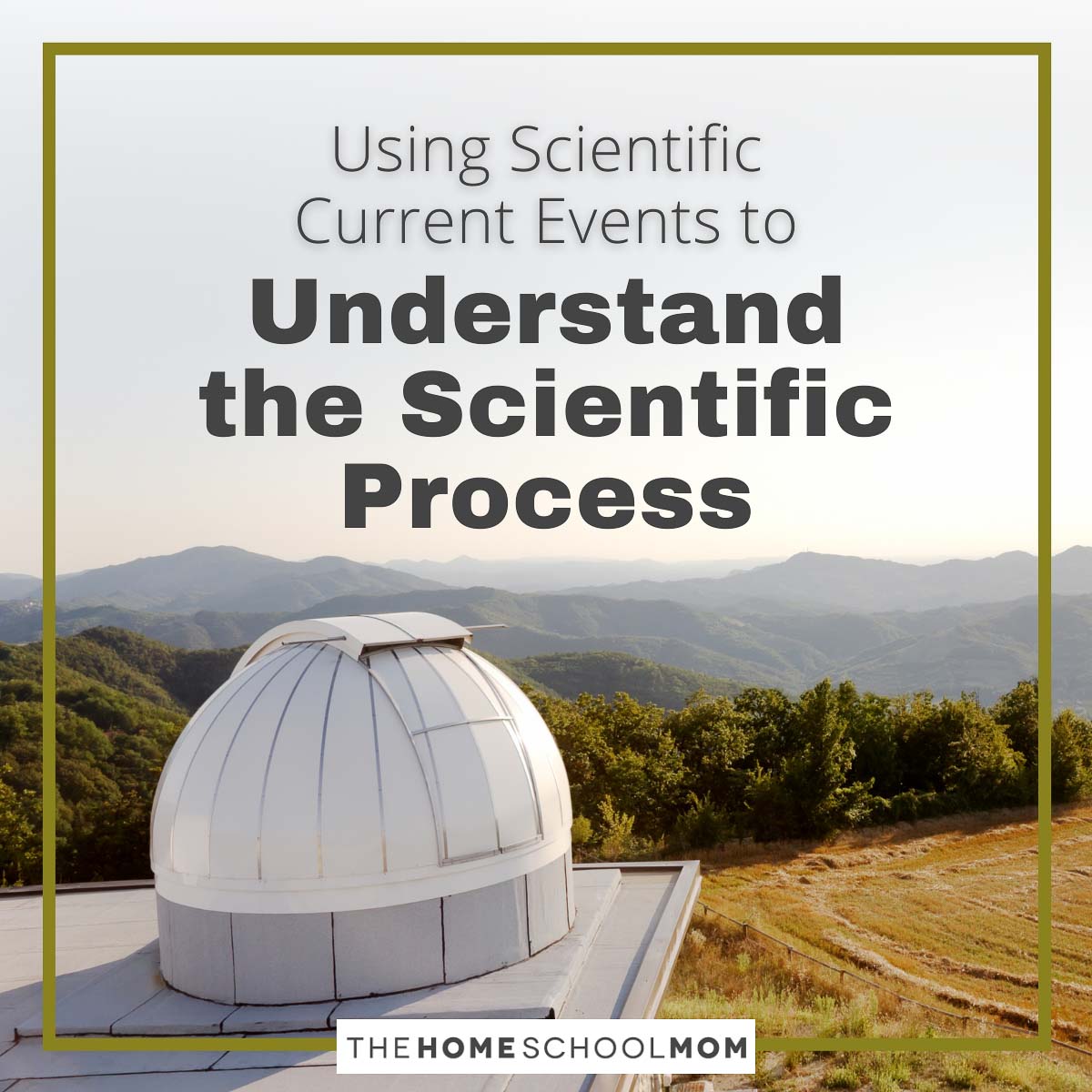 My mom, who would be 96 if she were alive today, majored in science in college and went on to teach high school chemistry and become a pretty good amateur naturalist. Born twenty years after the Wright Brothers' famous first flight, she was fascinated by how science changed just during her lifetime:
She was taught in no uncertain terms that the atom was indivisible. "Nuclear power" and "atomic bombs" did not exist and were not possible.
She grew up knowing people who died of mastoiditis, when severe ear infections spread to their mastoid bone before the invention of antibiotics.
She remembered well the mystery of polio, as scientists tried on various hypotheses about its spread before determining polio was a viral infection—and eventually created vaccines.
In her efforts to be a modern, post-WWII mother, she did not breastfeed her own babies, but was thrilled to support my sister and me as we nursed her grandbabies years later: science was now heralding the benefits of breastfeeding.
As my mom knew, scientists constantly make discoveries and learn more in their fields. As they learn, they revise their understandings and theories. My mom taught me—and her high school chemistry students—that this was part of the process of science.
Scientists changing their minds about things is a feature, not a bug. Einstein up-ended Newton's perfectly sensible ideas about gravity and changed the whole field of physics. Now there are a few challenges to Einstein coming along!
Studying scientific current events—or science news—is a good way to help your kids understand that scientists are always learning and revising their understanding.
Earth Science
As I write this, Iceland's volcano Geldingadalur is erupting for the first time in 900 years. An Icelandic broadcast station is providing a live feed with its volcano cam. Learn how volcanoes and earthquakes created Iceland and impact life in Iceland by streaming the PBS video Life on Fire: Icelandic Volcanoes. (Please preview—some kids are sensitive).
Astronomy
NASA's 2021 Mars landing continues to provide fodder for science learning. Did you know that the rover that landed on Mars about a month ago contains a helicopter, which could take its first powered flight on Mars as early as April? NASA has tons of free Mars resources for kids.
Epidemiology
Today's COVID-19 pandemic is far from the first pandemic, and some kids gain perspective by learning about The Black Plague and other disease outbreaks. The History of Vaccines website has a timeline, learning activities, and articles your tween or teen might be interested in.
Scientists have learned new information and changed their minds about their understandings of volcanoes, Mars, and diseases over the years. Some scientists once believed there were water-filled canals on Mars that had been built by intelligent Martians!
Good News, Bad News
But back to Mom: she did not just see science through rose colored glasses.
She recognized that some technological and scientific developments harmed the environment, people, and the earth's creatures. She was glad to see that some changes in scientific thinking resulted in greater emphasis on ethics and stewardship of our world. She was realistic that which scientific thinking gets emphasized is sometimes tinged with politics, religious and cultural beliefs, money, and power—as well as expected efforts toward a common good.
While I attended public school (before homeschooling my own kids), my mom was always there when I was growing up—to help me follow science news, from eclipses and the first human on the moon to the development of fiber optics and microwaves—as well as explaining smog, the chemical-laden Love Canal, and DDT nearly causing the extinction of our nation's national symbol, the bald eagle.
If she were alive today, she'd be thinking about both the chemistry and social injustice aspects of the Flint, Michigan water crisis and interested in how mRNA COVID-19 vaccines work so differently from previous vaccines.
We'd be talking about how science changes. We'd be talking about how to determine whether science sources are reliable and whether new science findings are valid. We'd be sharing best resources for expanding our personal scientific knowledge.
Today, you can follow science news with your kids, too, as a way to help them understand the scientific process, learn science in a new context, and help them peg science to developments during their own lifetime.
You might even make a few memories!