This post is contributed by Oak Meadow, the sponsor of our Living Education series.
One of the most valuable benefits of homeschooling is flexibility. Many families tell us that this flexibility is the reason they are able to "live their learning" in a way that just wouldn't happen if they were enrolled in traditional school.
Some parents have an instinctively flexible approach to home teaching. Others naturally choose a more structured and measured approach. Neither is inherently better, as long as it is working for you and your child. But no matter who you are, sometimes homeschooling can feel overwhelming, and when that happens, flexibility can come to the rescue.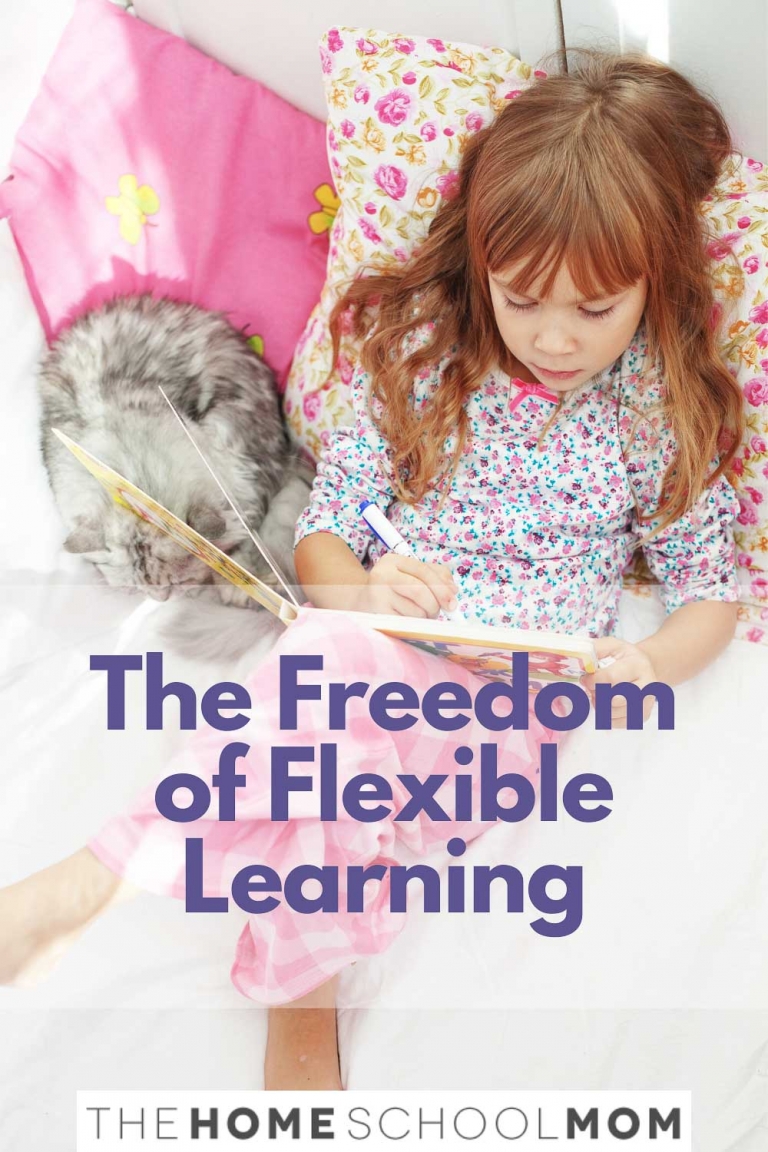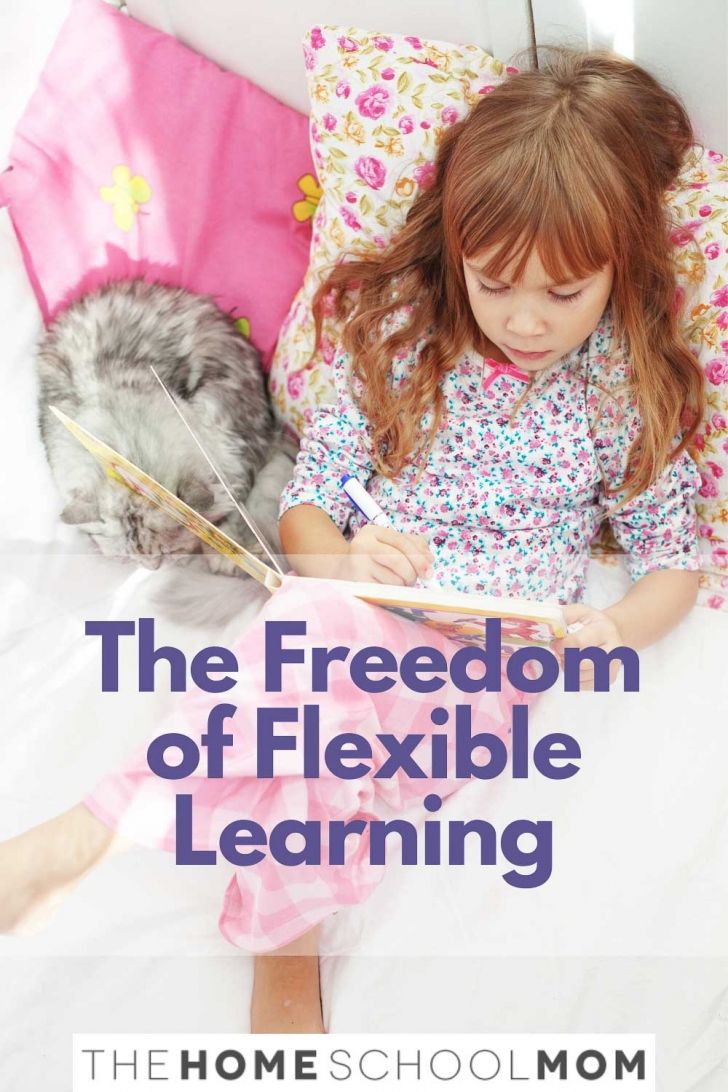 What do you mean by flexibility?
At times, it will be appropriate to speed up or slow down in response to your child's needs. A student who is struggling or is new to a concept may need more time, more attention, and more practice before being ready to move on.
On the other hand, some learners will grasp concepts more readily than others, and they will be capable of moving onto the next lesson faster and with less repetition than a student who needs more time and practice to understand a given topic. If a given lesson covers something that your child has already encountered, perhaps even mastered, you can choose to review that material quickly, do only selected assignments, or even skip the lesson altogether.
The opportunity to implement a personalized learning experience is one of the primary benefits of the flexibility of homeschooling children.
How will we get everything done?
If you are someone who enjoys taking a relaxed homeschooling approach to when the "curriculum year" starts and ends, you may feel just fine going with the flow and letting all things happen in their own time. If you take summers off, you might pick up where you left off when fall comes around again, or you might just keep going year-round through the years.
But if your goal is to finish all of one grade in a year, particularly if you are obligated to a traditional school schedule with mandatory reporting, you will want to keep an eye on the overall arc of your progress through the curriculum. If you expand in some areas, you may need to find a way to contract in others to complete a year's worth of material on time.
However you approach your homeschool schedule, be clear about your priorities, and refine your goals throughout the year as you get a better sense of what is realistic to expect from yourself and your child at each stage of development.
How can I create a flexible learning environment for my student?
You are the expert on your own child's needs, and your instinct will guide you well if you pay attention to it. Children tell us in many ways when they are overwhelmed or confused and need to slow things down; likewise, they have ways of telling us they are done with a lesson and ready to move on. In addition to following your child's lead, here are a few more ideas for creating a flexible learning environment:
Organize your day as it makes sense: If you and your child are sharpest in the morning, concentrate on academics at that time of day. If you find they have trouble getting started in the morning, plan more relaxed learning activities for the morning and focus on academics in the afternoon. Spending more time on homeschooling at the optimal time of day is an easy way to set kids up for success.
Set your own pace. Skim over topics you already have experience with, and spend as much time as you need on topics that are challenging or unfamiliar. If you get excited about something, dig deep and enjoy! Take your time when that feels right. You are the captain of this ship.
Get up and move around! If you've been sitting and focusing on academics for a while and your child starts to feel antsy, put down your work, and go outside for some fresh air and exercise. Take a local outdoors field trip to break the monotony.
Enjoy a change of scenery. Homeschooling allows students to take advantage flexible learning spaces, whether that is sitting at the kitchen table with a snack, relaxing in a bean bag chair, lying on the sofa with a cozy blanket and a fire in the fireplace, or stretching out in a lawn chair outside on a nice day. Homeschooling also gives you the freedom to take your work anywhere you go! Take advantage of the opportunity to travel and explore different physical spaces. Even if you stick close to home, you can enjoy visiting the library or working in a nearby park.
Integrate life with learning. Balance academic work with the other kinds of work that are important - housework, animal care, community service, volunteer work, and/or a paid job if they have one. Your child's role in the family and community is just as important as their role as a student.
Relax! There's no hurry to go anywhere. Put your feet up and enjoy the peace and quiet while you and your child do school at your own pace and in your own way.
Enjoy a flexible approach to homeschooling!
Be open to expanding and streamlining your homeschooling plan as needed throughout the year. A flexible approach to homeschooling helps to keep enjoyment high and stress minimal. Flexibility is one of the most helpful tools for happy, healthy homeschooling.