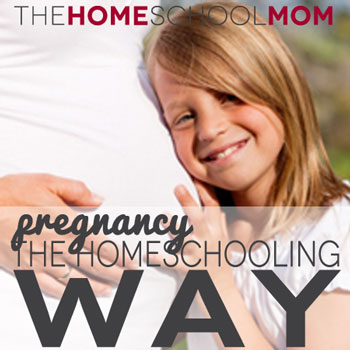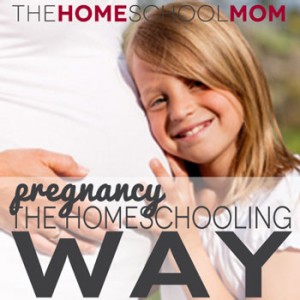 Pregnancy is, for most people, an amazing personal and family event. It is a marvelous emotional and physical transformation, and, for many, a true gift from God. The anticipation of baby #3 is certainly all of those things for us. But, because we're homeschoolers, it's also something else... the educational experience of a lifetime!
Poor kid. He's not even born and he's already the best science experiment ever.
Yes, in true homeschooling fashion, I'm determined that this pregnancy be a great learning opportunity for my girls. One of the things that I love most about home education is the ability to merge academics with real life – the connection between facts and real world application. That "school" gets done along the flow of living, and that education becomes holistic rather than compartmentalized. What better way to make biology applicable than to celebrate the development and birth of a new member of the family?
So the past few months have been a fun time for exploration, new knowledge, and anticipation. I am a "natural" kind of gal, and have done home births with all of my children. This upcoming birth will also occur at home, and my daughters are going to be present for at least some of their baby brother's birth process. Consequently, we've been preparing. Books, internet sites, videos, and e-mail updates have all been part of our journey. We've also spent plenty of time looking at photos from scrapbooks of my pregnancies with my daughters, and their baby photos. Unlike some of our academic subjects, there is never a complaint about learning this topic! Here are some resources that can be helpful in doing pregnancy the homeschooling way (Amazon links are affiliate links):
There are so many benefits to making this pregnancy part of our educational experience. My daughters are gaining incredible scientific knowledge, and are quite well versed now on the development of a fetus and processes related to birth. But there have been many other pros as well. It's given us a relaxed, comfortable foray into the subject of "the birds and the bees" – a subject most every parent stresses about how to tackle. It has given my children an awareness and appreciation of the miracle of life. It has also prepared them for the familial changes that are coming, and helped them to recognize and understand their upcoming roles and responsibilities as older siblings. But most positively, this process of "homeschooling" around the pregnancy has enhanced their excitement and anticipation around meeting their new baby brother, and solidified their love for this precious new member of our family.