One of my favorite things about homeschooling is the freedom it allows my kids to explore their passions and interests. Watching them dive into subjects and learn all they can in ways that work for them has been so rewarding to witness. As a homeschool parent, my job is to be an educational opportunity provider. It's not my job to make sure my kids know everything that there ever is to know about every single subject in the world. Thank goodness, right?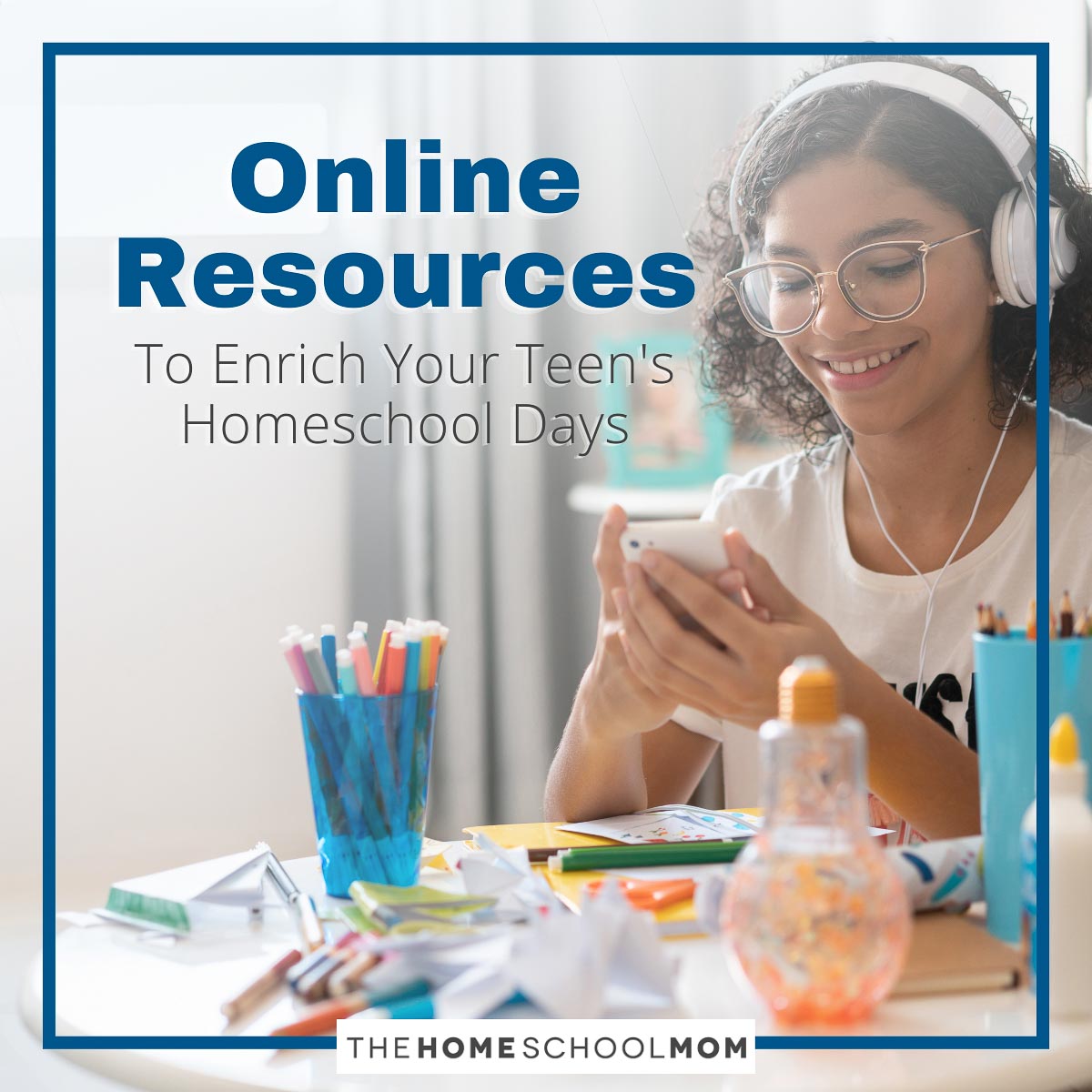 As my kids have become teens, we've moved into interest-led homeschooling. I've cultivated a list of resources for you to check out if you have a teen and that likes technology, learning new skills, and exploring their interests.
Share this list with them and find something new and fun to add to their homeschool day.
I didn't put YouTube on the list above, but it is definitely something my teens use daily.
My younger son loves finding tutorials and has taught himself how to use programs on the list such as Canva, Flixier, and Soundtrap.
His twin sister finds all kinds of cooking shows, art tutorials, and craft projects there as well.
My oldest son is training to be an Emergency Medical Technician (EMT) and has watched hours and hours of behind-the-scenes footage from real-world EMTs, medical procedure tutorials, and how to use various EMT equipment. In fact, his self-directed learning put him ahead of the other candidates in his class.
Partnering with your teen is crucial for successful homeschooling. With so many online resources available, they are bound to find something that piques their interests. Do you use online resources in your homeschool? Let us know!