In many parts of the Northern Hemisphere, winter is downright chilling, and both the season and the change from Daylight Saving Time mean the sun sets early. An activity that works well for homeschoolers this time of year is amateur astronomy.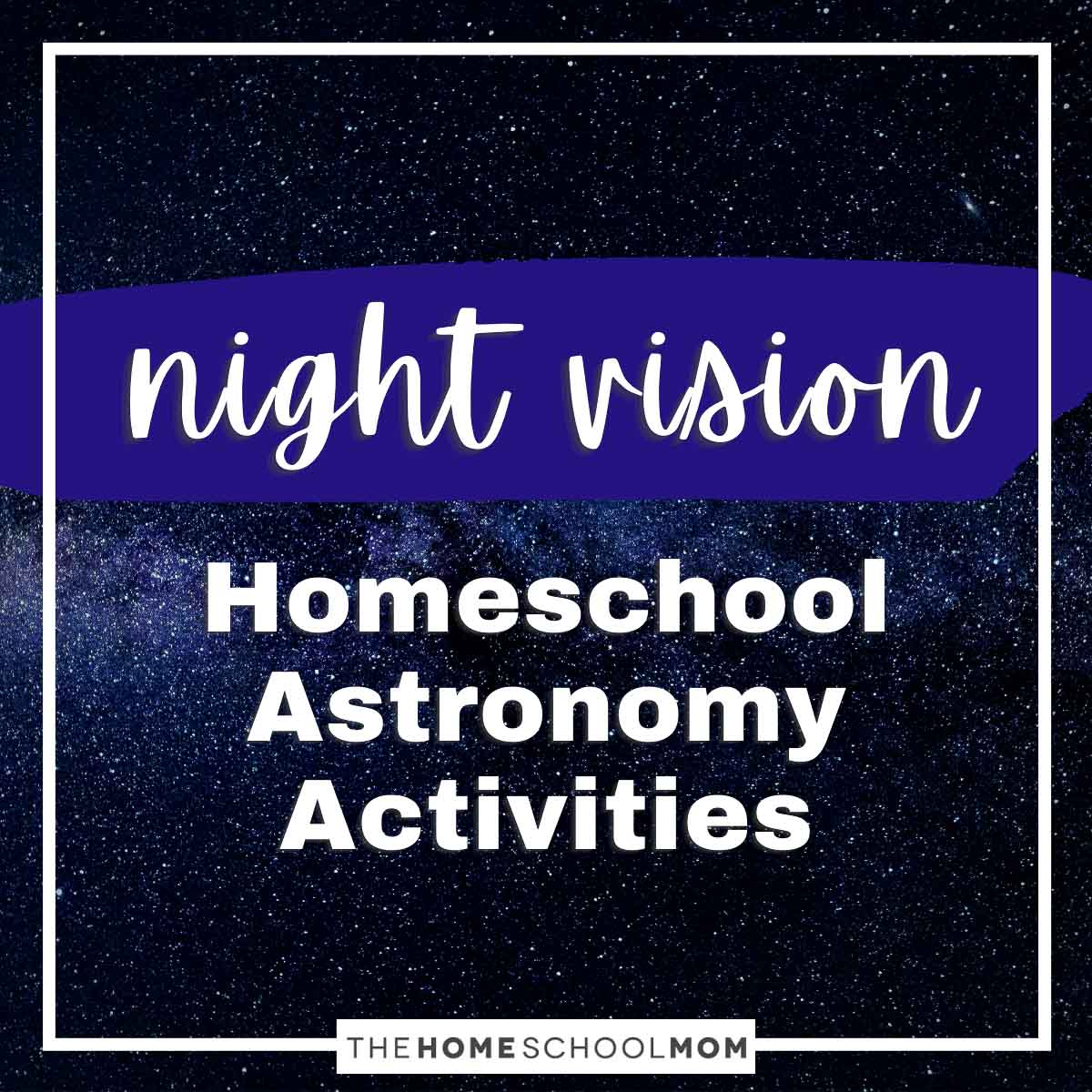 Think of it: the early darkness means you don't have to stay up late to see the night sky! Plus, in many places, colder nights also create a clearer sky for celestial viewing.
Take advantage of the short days to step outside in the dark with your kids, or plan a drive to the country if you live among city lights. Yes, if you're in a more northern locale, it's cold, but take some time during the day to plan ahead. Scavenge for dry gloves, find the boots, maybe even let the kids put on pajamas under coats and pants—with hot chocolate and a book about the night sky when you come back inside.
Let your tweens or teens check out stargazing apps and make a recommendation about which ones your family should try. Use The Stars: A New Way to See Them by H.A. Rey—a wonderful introduction to constellations. Read Grandfather Twilight by Barbara Helen Berger (affiliate link) to wrap up an evening of skywatching with younger kids.
Don't overthink it. You can learn about the night sky alongside your kids.
Pro tip: if you have binoculars but no telescope, aim the binoculars at the moon and be amazed at the effect of the magnification.
Here's wishing you re-enter homeschooling this season in the dark—but with a view of the Milky Way.
Check out these sites for more astronomy resources:
Sea and Sky's 2021 Astronomy Calendar
When is the next full moon? Meteor shower? Solar eclipse? You can know ahead of time by consulting this free astronomy calendar that previews the most notable celestial events for each month.
TimeandDate.com
Times and dates of sunrises, sunsets, moonrises, and moon phases are included on this website, which adjusts for your location. Informative articles and illustrations about moon phases, too!
Hubble Telescope Resource Gallery
This "HubbleSite" has free astronomy ebooks you can print, or view the beautiful photography on a tablet or computer. There are also videos, articles, images, and other resources—some in Spanish.
Crayola Constellation Dot-to-Dot Printable
Crayola has a free printable page so your kids can connect the stars to create constellations, just like the connect-the-dot pages. Find the same constellations in the sky, and create your own dot-to-dots!