This post was originally published as the introduction to an issue of TheHomeSchoolMom newsletter. Sign up here and get access to subscriber exclusive resources.
Are you and the kids running out of steam before the lessons are done? Are they whining? Lying across the table? Falling out of their chairs? Are you just . . . done with this?
Are they not getting the chapter done? The problem set complete? The pages read or written?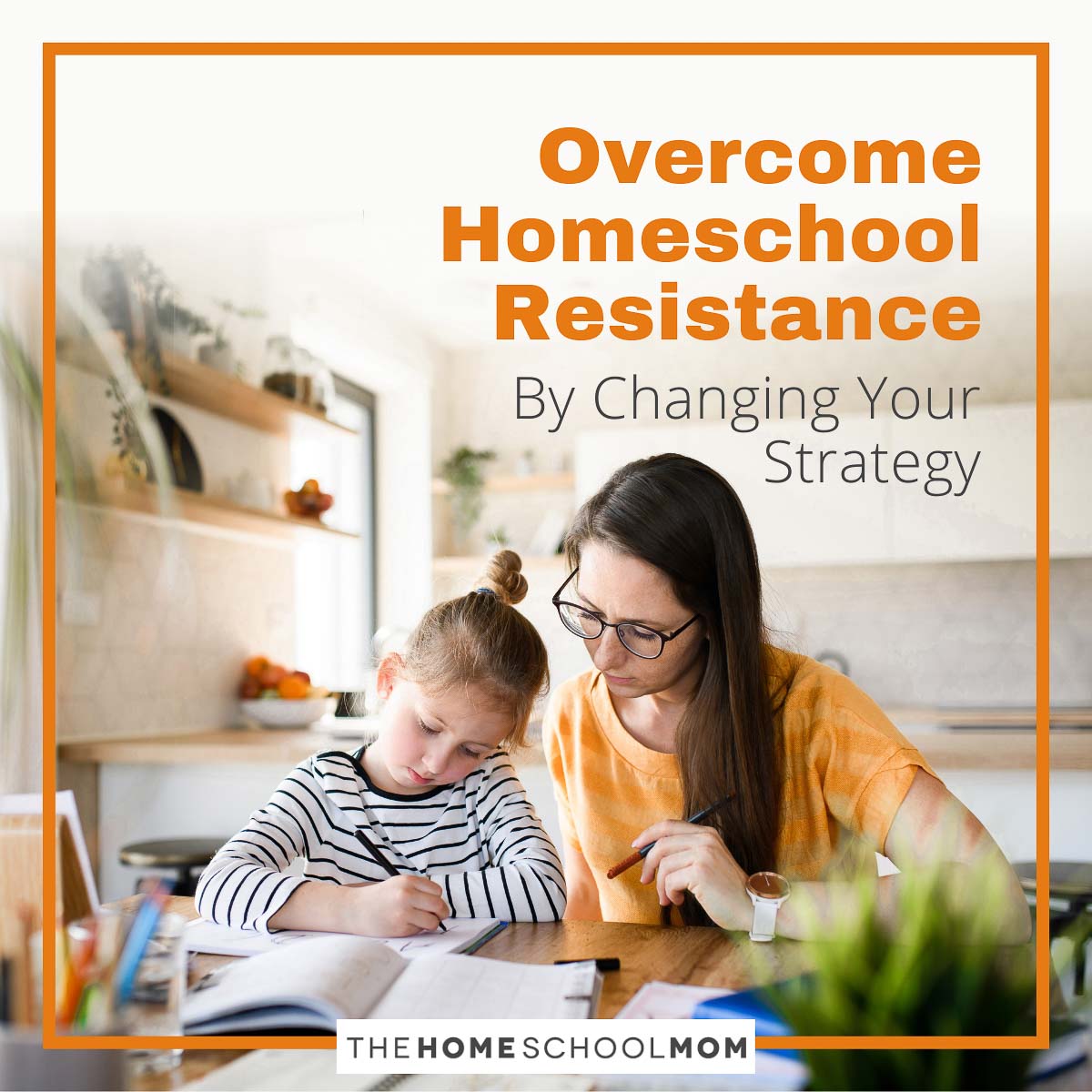 My advice is to recalibrate. Think in terms of minutes, not pages. Minutes, not problems. Minutes, not lessons. Minutes, not chapters.
If your homeschooling is taking too long, and it's having a negative effect, you missed the moment to quit while you were ahead.
Thinking in terms of "math for ten minutes" (or twenty minutes or thirty minutes, depending on the child and the math) will help you ignore the arbitrary number of problems or pages that a lesson may cover.
Thinking in terms of "writing for ten minutes" (or five minutes or fifteen minutes) will help you avoid asking your kids to do a writing project they don't yet have the stamina to complete.
Shift to asking yourself, "How long can my child work on this effectively?" rather than thinking, "We have to finish these thirty problems" or "read all of this chapter."
Too often, people want to do Too Much, Too Fast, and for Too Long.
It's understandable. Books and curricula are set up in lessons and chapters.
They are often divided up so that if you do lessons at a certain pace, your child will complete the curriculum in the days, weeks, and months of a traditional school year.
Parents worry about getting behind this pace.
But demanding more than children can give in a single day or a single session doesn't actually help you stay on pace. If they can't do it, then the lesson the children are actually learning is that they "can't do it."
Now that will really set you back.
When you see the red flags of resistance (your child's) and resentfulness (your own), know that something is off. And sometimes a good start in changing your child's attitude is changing your lens on the situation: think in minutes not pages.
Remember, the number of problems or pages or lessons in a curriculum has not been planned out with your specific kids in mind. You, however, can customize.
You, the homeschool parent, have the freedom to have your kids work with a curriculum just long enough to hold their interest without going overboard.
You can come back later or the next day when their brains have rested and you have a fresh angle on the subject.
You can even homeschool without a curriculum or pause to do some deschooling. As they grow, your kids will be able to focus for longer periods.
Use your homeschooling freedom to customize. This I promise: the unfinished pages, the unfinished problems, the unfinished chapters will still be there waiting for you and your kids.
For now, think in minutes not pages.