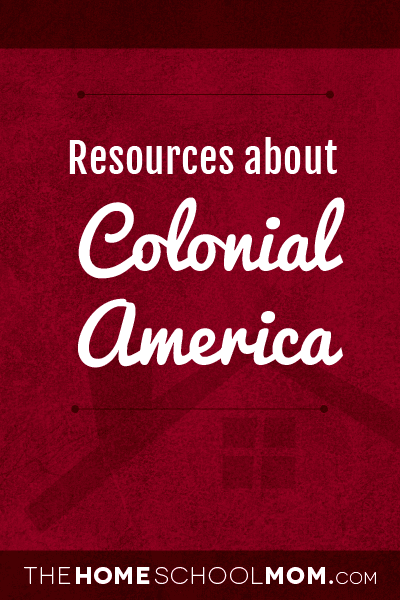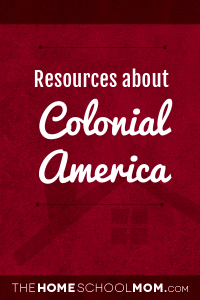 See legend at bottom for explanation of age codes
Colonial Craft Tutorials (Y, M)
Nine year old Sage hosts a web series featuring Colonial Craft tutorials from the 1700's. She walks you through step by step how to create various items from colonial days and gives both historic and modern options. In addition to the colonial craft tutorial there is always a bite size history lesson.
Historic Jamestowne (Y,M,O,T)
Jamestown Rediscovery is committed to supporting preservation, education, and the archaeological investigation of Historic Jamestowne, the original site of the first permanent English settlement in America.
Money in Colonial Times (Y)
From the Federal reserve bank of Philadelphia
Sail to the New World (Y,M,O,T)
Explore Colonial America through Tapestry of Grace.
Colonial Williamsburg Foundation Home Educator Experience (Y,M,O,T)
Learn about running a household and preparing foods, colonial diversions and pastimes as well as education and apprenticeships at the Benjamin Powell House.
From Colonies to Independence (Y)
The Grade 1 Core Knowledge History and Geography (CKHG) unit From Colonies to Independence follows the evolution of the thirteen North American colonies, from their dependence on Great Britain to their victory in becoming an independent nation.
Dumbarton House for Kids (Y,M)
Dumbarton House, one of the finest and houses in the United States, reflects the emerging Adamesque style of architecture of the early Republic, and has an outstanding collection of Federal period furniture and decorative arts.
Census of Population and Housing 1790 (Y,M,O,T)
First US census. Check it out and see if you would have been counted.
Williamsburg Special Events for Homeschoolers (T)
From History.org
Jamestown Settlement & Yorktown Victory Center Home Educator Program and AT Home! Resources (Y,M,O,T)
Hands-on history programs for home-educated students. Sharing a variety of entertaining, engaging and educational online resources available for you to enjoy with your family at home. Take a virtual tour and experience live demonstrations of hands-on history.
Plimoth Plantation (Y,M)
Plimoth Plantation offers primary living history exhibits, the 1627 Pilgrim Village, Wampanoag homesite and Mayflower II Exhibits. Visitors can experience what it was like that first Thanksgiving. Website offers a virtual tour.
The Loyalist Meets the Patriot (O)
Students studying the American Revolution usually learn from the perspective of Patriots. This activity asks students to write dialogues about the Loyalists' concerns and desires. Grades 8-12
The Revolutionary War and Children's Literature (Y,M)
Grades 3-8
Colonial America, 1600-1776 (Y,M,O,T)
Uses children's literature to discuss and discover Colonial America
Age Range Key
Y—Young (PreK-3rd)
M—Middle (4th-6th)
O—Older (7th-12th)
T—Teacher Resources