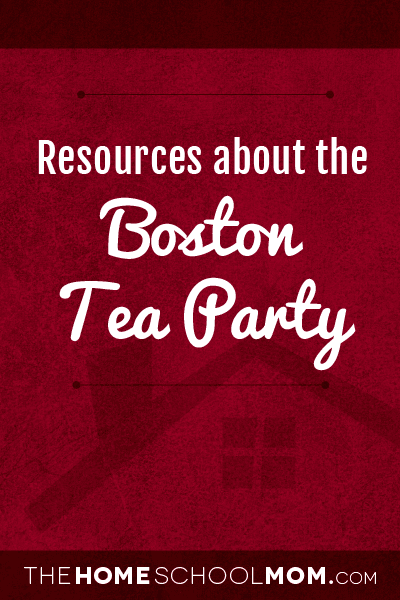 The Boston Tea Party: Costume Optional? (M)
Learn about other famous tea parties held to protest British taxes in the complementary EDSITEment lesson, Revolutionary Tea Parties and the Reasons for Revolution. Grades 6-8
From Colonies to Independence (Y)
The Grade 1 Core Knowledge History and Geography (CKHG) unit From Colonies to Independence follows the evolution of the thirteen North American colonies, from their dependence on Great Britain to their victory in becoming an independent nation.
High Tea in Boston Harbor (Y,M)
PBS Chronicles of the Revolution.
Boston Teaparty (Y,M)
Text preparedby Cassandra Jansen for From Revolution to Reconstruction - an .HTML project. Educational Essay accessed through The Wayback Archives
Boston Tea Party Ships & Museum (Y,M)
Offers a Webcam and Webisodes.
Boston Tea Party History (Y,M)
From the Boston Tea Party Ships & Museum website.
The Boston Tea Party (Y,M)
Short Stories for Kids. Printable Children's Literature
Boston Tea Party (Y,M)
From Academic Kids
Boston Tea Party Eyewitness Account by a Participant (Y,M,O)
The History Place - American Revolution
Intolerable Acts (Y,M)
From Academic Kids.
Tea Act (Y,M)
From Academic Kids
1756-1776: The Seven Years War to the American Revolution (Y,M,O)
From the Tax History Museum
Boston Tea Party Historical Society (Y,M,O)
This resource includes timelines, Numbers and Facts, Analysis, Student Essays, The Location, The Ships, Origin of the Tea, References and Printable Posters.
The Boston Tea Party, 1773 (Y,M)
From Eyewitness to History.com