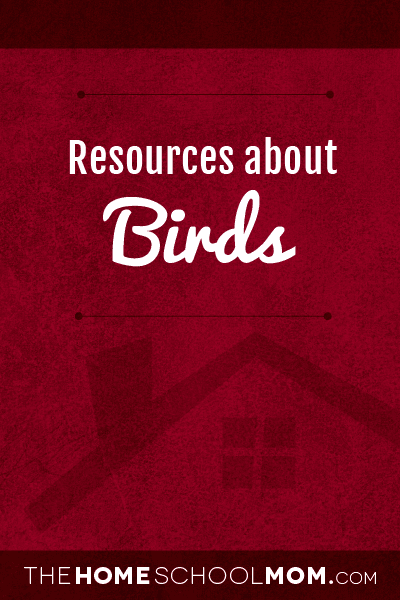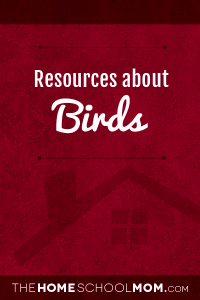 See legend at bottom for explanation of age codes
High Flyers Pigeon Racing (YMOT)
Pigeon racing is a two-hundred-year-old sport starring specially-trained winged athletes (known as racing pigeons) that are released from far-off locations and race back to their home lofts. Website offers games, activities, worksheets, and information about pigeons. Author visits and racing demonstrations available for those in Eastern PA.
Birds of America (T)
Volumes 1-7 of Birds of America by John James Audubon are available for free online through this link at the Biodiversity Heritage Library.
John James Audubon (Y, M, O, T)
Audubon was an American ornithologist, artist and naturalist known for his studies, drawings and paintings of North American birds. From Biography.com
John James Audubon Biography (Y, M, O, T)
American artist and ornithologist (one who studies birds) John James Audubon was a leading natural history artist who made drawings of birds directly from nature. He is mainly remembered for his Birds of America series. From NotableBiographies.com
Prints by John James Audubon (Y, M, O, T)
Digitized Print Materials from the Library of Congress
John James Audubon Biography (Y, M, O, T)
A great painter and ornithologist, John James Audubon was a detailed illustrator of birds. John James Audubon biography trails the artist's journey of failure and success. From TheFamousPeople.com
John James Audubon (Y, M, O, T)
From the Florida Museum of Natural History
John James Audubon (Y, M, O, T)
From Britannica.com
John James Audubon (Y, M, O, T)
The American Woodsman: Our Namesake and Inspiration. From Audubon.org
John J. Audubon's Birds of America (Y, M, O, T)
The life's work of both a lover and observer of birds and nature. From Audubon.org
John James Audubon Center at Mill Grove (Y, M, O, T)
First home in America for John James Audubon.
Flying WILD (Y, M, O)
Through activities involving language arts, social science and math experiences, coupled with community outreach and service learning applications, Flying WILD offers a whole-school approach to environmental education using birds as the focus. Targeted for the middle-school audience, though widely adaptable, Flying WILD offers practical hands-on classroom and outdoor field investigation experiences connecting real-world experiences in bird biology, conservation, and natural history.
Bird Diagram Printable (Y,M)
Create a bird puzzle with this bird diagram printable.
National Audubon Society Education weblinks (Y,M,O,T)

National Audubon Society: Just for Kids (Y,M)

Cornell Lab of Ornithology (Y,M,O,T)
If you like birds, you will love this site. Cornell has been a leader in the study of birds ever since Arthur A. Allen was appointed one of the nation's first professors of ornithology at the University in 1917. The Lab of Ornithology is a nonacademic unit of Cornell and has an excellent collection of resources used for outreach to the community.
Tucson Audubon Society (Y,M,O,T)
Tucson Audubon sponsors education programs for all ages.
Resaca de la Palma State Park (Y,M,O,T)
This State Park boasts the largest tract of native habitat in the World Birding Center network.
Bentsen-Rio Grande Valley State Park (Y,M,O,T)
Bentsen-Rio Grande Valley State Park boasts of being the headquarters of the World Birding Center. Birders come to see those birds found only in South Texas and Northern Mexico.
Estero Llano Grande State Park (Y,M,O,T)
Estero Llano Grande State Park offers beginning birders and nature lovers a chance to explore 176-acres.
Pet Birds (Y,M,O,T)
From The Humane Society of the United States.
NestWatch (Y,M,O,T)
From the Cornell Lab of Ornithology and the Smithsonian Migratory Bird Center. NestWatch is a nest-monitoring project funded by the National Science Foundation.
Southeastern Arizona Bird Observatory (Y,M,O,T)
(SABO) is a non-profit organization dedicated to the conservation of the birds and their habitats in southeastern Arizona.
Endangered and Threatened Species of Alaska Curriculum (Y,M,O,T)
The teaching packet to teach students about biodiversity and endangered wildlife.
Operation Ruby-Throat (Y,M,O,T)
The Hummingbird Project from the Hilton Pond Center for Piedmont Natural History; comprehensive hummingbird site with lots of info for educators
Peterson Online (Y,M,O,T)
Excellent resource with basics of birdwatching, identification, and calendars.
BirdSource (Y,M,O,T)
From Cornell University, this site is centered on "birding with a purpose".
Project Feeder Watch (Y,M,O,T)
Homeschool students across North America can learn about science and have fun while they count birds and record information that scientists need to understand the movements and abundance of feeder birds.
Birding / Wild Birds (Y,M,O,T)
From About.com Backyard bird Identification
All About Birds (Y)
From Enchanted Learning.
Cardinal Coloring Page (Y)
From Kidzone.
What Bird? (Y)
This is a great website for summer fun. I have two birdfeeders just outside my living room window and I love to watch the birds use them. This site lets you identify birds of North America with a few clicks of your mouse. You can even build you own bird feeder.
Birds of prey (Y,M)
Lesson integrating the Internet into a study of predators. Grades 6-8
Raising chicks (Y,M,O)
Everything you need to know to raise those chicks that you so careful tended as eggs!
Zoom Birds (Y,M)
Educational site geared towards kids with printouts, birdwatching, and bird activities. Contains evolution.
Top 10 Bird Feeding Mistakes: How Not to Feed the Birds (Y,M,O,T)
From About.com
National Audubon Society (Y, M, O, T)
The mission of the National Audubon Society is to conserve and restore natural ecosystems, focusing on birds, other wildlife, and their habitats for the benefit of humanity and the earth's biological diversity.
Age Range Key
Y—Young (PreK-3rd)
M—Middle (4th-6th)
O—Older (7th-12th)
T—Teacher Resources
Birds Blog Posts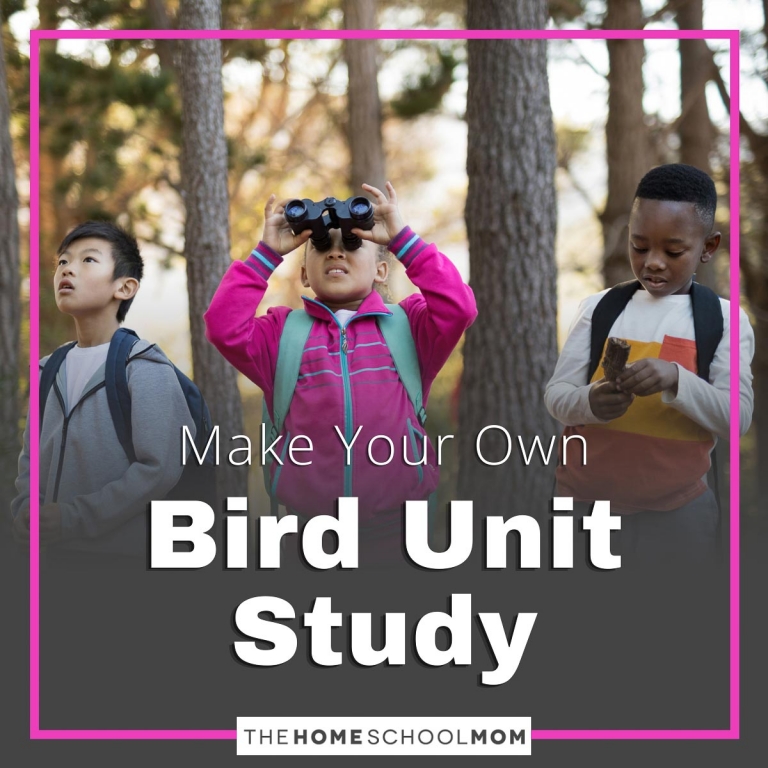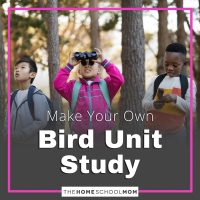 Winter is the perfect time for a bird unit study! Birds can provide you and your kids with a wild distraction from current events, a connection to the natural world, and a chance to be grounded in an off-screen reality. If you're in a winter climate, the leafless trees, snow, and dormant vegetation provide a crisp backdrop for spotting birds. In moderate climates, your locale may be the recipient of migratory birds, providing an ideal opportunity to spot species that aren't around during other times of the year. Read More »