Activities, Lesson Plans, and More
Age Range Key
Y—Young (PreK-3rd)
M—Middle (4th-6th)
O—Older (7th-12th)
T—Teacher Resources
Jump to:
General Bird Resources
Cornell Lab of Ornithology  (Y,M,O,T)
If you like birds, you will love this site. Cornell has been a leader in the study of birds ever since Arthur A. Allen was appointed one of the nation's first professors of ornithology at the University in 1917. The Lab of Ornithology is a nonacademic unit of Cornell and has an excellent collection of community outreach resources, including K-12 lesson plans, activities, bird guides, a "Bird Academy" for all ages, live cams, a bird song library, and much more.
National Audubon Society  (Y,M,O,T)
The mission of the National Audubon Society is to conserve and restore natural ecosystems, focusing on birds, other wildlife, and their habitats for the benefit of humanity and the earth's biological diversity.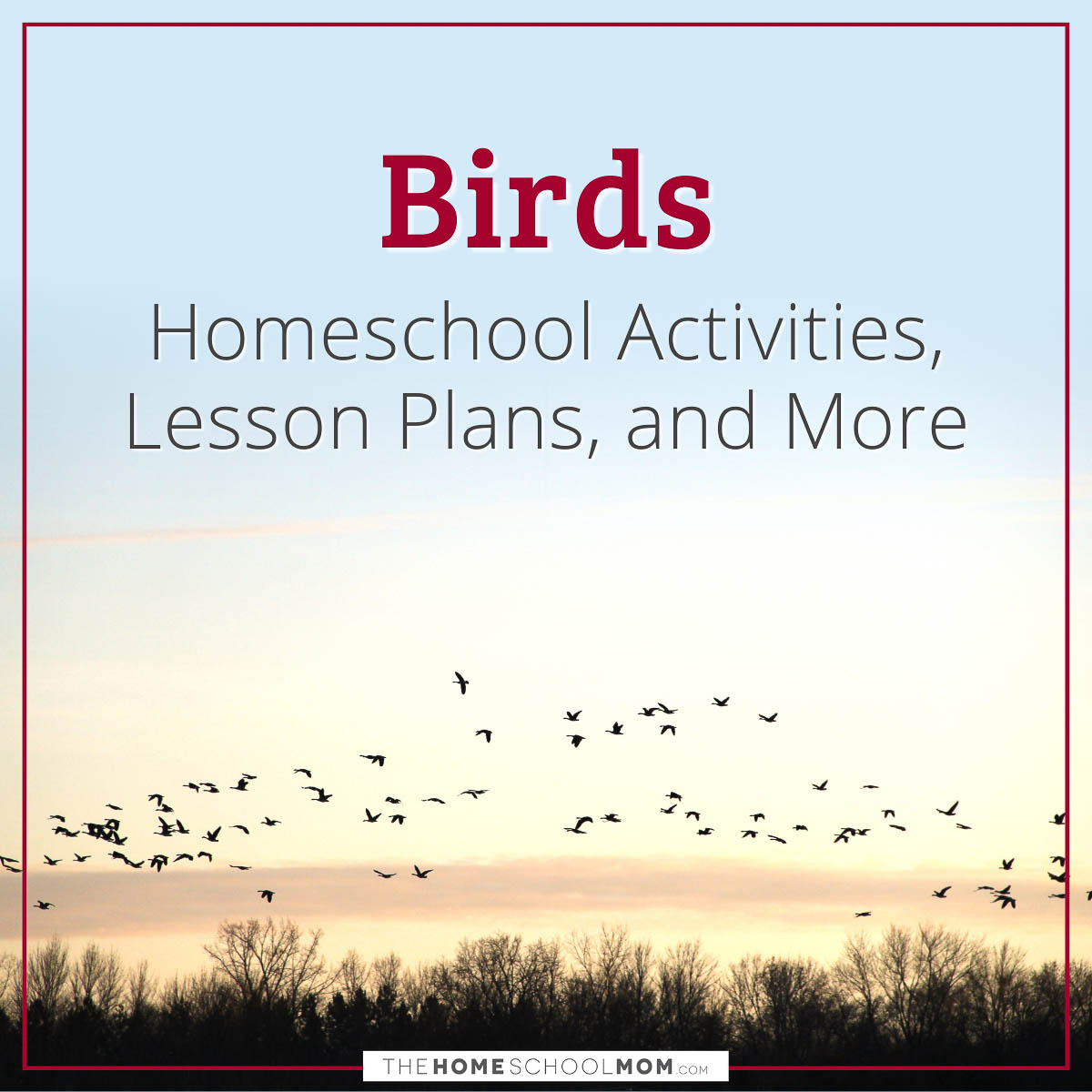 Flying WILD  (Y,M,O)
Flying WILD, from the Association of Fish & Wildlife Agencies, is a multidisciplinary curriculum that "offers a whole-school approach to environmental education using birds as the focus." It's primarily designed for middle school students but is adaptable to a K-12 audience. Includes activities, handouts, downloads, and a facilitator handbook. You can also schedule a workshop with the AFWA to get training.
National Audubon Society: Just for Kids  (Y,M)
The National Audubon Society Kids' page has tons of bird lessons, activities, and guides for children. It includes sections that are designed to cover a different topic each week. Covers: Owls, Migration, Plants and Birds, Hummingbirds, Raptors, Seabirds, Shorebirds, and Climate.
Birds of America  (T)
Volumes 1-7 of Birds of America by John James Audubon are available for free online through this link at the Biodiversity Heritage Library.
Prints by John James Audubon  (Y,M,O,T)
Digitized Print Materials from the Library of Congress.
John J. Audubon's Birds of America Illustrations  (Y,M,O,T)
435 watercolor illustrations from John James Audubon's Birds of America. From Audubon.org.
Resaca de la Palma State Park  (Y,M,O,T)
This State Park in Brownsville, TX, boasts the largest tract of native habitat in the World Birding Center network.
Bentsen-Rio Grande Valley State Park  (Y,M,O,T)
Bentsen-Rio Grande Valley State Park in Mission, TX, boasts of being the headquarters of the World Birding Center. Birders come to see those birds found only in South Texas and Northern Mexico. The site hosts a large photo and bird sound library.
Estero Llano Grande State Park  (Y,M,O,T)
Estero Llano Grande State Park in Waslaco, TX, offers beginning birders and nature lovers a chance to explore 176-acres.
NestWatch  (Y,M,O,T)
From the Cornell Lab of Ornithology and the Smithsonian Migratory Bird Center. NestWatch is a nest-monitoring project funded by the National Science Foundation.
Southeastern Arizona Bird Observatory  (Y,M,O,T)
(SABO) is a non-profit organization dedicated to the conservation of the birds and their habitats in southeastern Arizona.
Operation Ruby-Throat  (Y,M,O,T)
The Hummingbird Project from the Hilton Pond Center for Piedmont Natural History; comprehensive hummingbird site with lots of info for educators.
Peterson Field Guides  (Y,M,O,T)
Peterson Field Guides are an excellent resource with basics of birdwatching, identification, and calendars. The full collection is available for purchase from Harper Collins.
Project Feeder Watch  (Y,M,O,T)
Homeschool students across North America can learn about science and have fun while they count birds and record information that scientists need to understand the movements and abundance of feeder birds.
Backyard Birding / Wild Birds  (Y,M,O,T)
A collection of articles and DIY projects for backyard birding, from The Spruce.
All About Birds  (Y)
A kid-friendly overview of birds from Enchanted Learning. Includes fun facts, history and evolution, state and country birds, activities, worksheets, crafts, and more.
Bird Biology & Ornithology  (M,O)
Ornithology is a branch of zoology that focuses on the study of birds. Learn about bird feathers, flight mechanisms, nests, reproduction, and more from Avian Report.
Handout: Birds and Other Dinosaurs  (Y)
Compare and contrast the dinosaurs from the past with the birds of today and learn how they are related in this educational handout from the American Museum of Natural History. For Grades K-2.
Interactive: Bird Watching with Theodore Roosevelt  (Y,M)
Learn about 16 species of bird observed by Theodore Roosevelt with this animated interactive guide from American Museum of Natural History.
National Geographic Kids: Birds  (Y,M)
National Geographic Kids has a large collection of bird species pages, including on common backyard bird species, penguins, bald eagles, flamingos, peacocks, ostriches, and more.
State of the Birds  (M,O,T)
State of the Birds is a report put out by the U.S. North American Bird Conservation Initiative (NABCI) Committee, a "coalition of state and federal government agencies, private organizations, and bird initiatives in the United States working to ensure the long-term health of North America's native bird populations." The report provides an overview of bird population growth and decline across various bird groups and offers conservation strategies.
How to Draw Birds  (Y,M,O)
John Muir Laws is not related to John Muir, but he was named after him. His site hosts tons of lessons, resources, and tutorials to start nature journaling and for using it as a tool in your classroom. It has a large collection of resources on drawing birds, including how to draw specific species, drawing feathers, drawing tails, drawing with different tools, and more.
The Science Learning Hub Bird Resources  (Y,M,O,T)
The Science Learning Hub | Pokapū Akoranga Pūtaiao is a publicly-funded educational website for science in New Zealand. You can find tons of explainer articles and diagrams on birds, bird science, feathers, bird anatomy, migration, tracking, and tons more.
Mr. Nussbaum: Bird Lessons and Activities  (Y,M,T)
Mr. Nussbaum's site has a large collection of lessons, activities, handouts, informational pages, interactives, and other resources for learning about birds. For grades 1-6.
Chickens
Raising Chicks  (Y,M,O)
Everything you need to know to raise those chicks that you so careful tended as eggs! A guide from FeatherSite, by Barry Koffler.
Chicken and Egg Resources  (Y,M,O,T)
A large collection of lessons, activities, and other resources about chickens and eggs from the National Center for Agricultural Literacy at Utah State University.
Ducks
All About Ducks for Kids   (Y,M)
An encyclopedic article about ducks for kids, from Kiddy House.
Ducks Unlimited  (Y,M,O,T)
Ducks Unlimited is a volunteer-based wetlands and waterfowl conservation organization.
Junior Duck Stamp Educator Guide  (Y,M,O,T)
The Junior Duck Stamp curriculum focuses on the conservation of waterfowl and wetland habitats. It is designed for students in grades 5-8, with adaptations for K-4 and 9-12. From the U.S. Fish and Wildlife Services.
Ducks Lapbook  (Y)
This free printable lapbook from Homeschool Share includes lessons and activities for learning about ducks, migration, habitats, and more.
Duck Printables  (Y)
Enchanted Learning has a large collection of printable duck coloring pages, activity sheets, worksheets, and more.
Sea Ducks of Alaska Activity Guide  (M,T)
Students will learn about several sea waterfowl species from Alaska, their habitats, conservation, and more in this hands-on activity guide for grades 4-6. From the Center for Alaskan Coastal Studies.
Penguins
TEDEd: Penguins: Popularity, Peril and Poop  (Y,M)
This video lesson from TEDEd provides an overview of penguins around the world, as well as their conservation threats. The lesson includes a quiz, discussion topics, and additional resources.
Seaworld: Penguin Resources  (Y,M,O,T)
Seaworld has a huge online collection of penguin educational resources, including videos, lessons, teacher guides, species fact pages, worksheets, activities, and more. For grades K-12.
Penguin Science  (Y,M,O,T)
Penguin Science is dedicated to studying penguins and their response to climate change. The site hosts tons of data on penguins, photos and videos, and a collection of educational resources and classroom activities.
Australian Antarctic Program: Penguins  (Y,M,O)
The Australian Antarctic Program website has a wealth of information about various penguin species, including Adélie penguins, Chinstrap penguins, Emperor penguins, and more. Each species page includes a fact page, photos and videos, and related research and news.
Raptors
Lesson: Owl Pellet Dissection  (Y,M,O,T)
In this lesson plan from California Academy of Sciences, students dissect and analyze owl pellets to determine what owls eat. Includes a teacher guide and worksheets. For grades K-8.
American Eagle Foundation  (Y,M,O,T)
American Eagle Foundation supports the rehabilitation and conservation of bald eagles and other birds of prey, including falcons, hawks, owls, and vultures. If you can't visit the facilities in Kodak, TN, you can learn about their birds and rehabilitation efforts online, as well as find eagle nest live cams.
Hawk Mountain: Global Raptor Conservation  (Y,M,O,T)
Hawk Mountain is a conservation and education group that has a large sanctuary, open to the public for hiking and tours in Kempton, PA. It's website also hosts a large amount of research data, information on various raptor species, and educational resources such as curricula, videos, coloring pages and handouts, virtual programs, and more.
Eagle and Osprey Cams  (Y,M,O,T)
Blackwater National Wildlife Refuge in Cambridge, MD, has live wildlife cameras set up on bald eagle and osprey nests that you can watch from home.
World Raptor Species  (Y,M,O)
The Peregrine Fund of Boise, ID, supports the research and conservation of raptor species globally. Their website hosts a large world raptor species library, where you can find species fact pages and search based on group, location, or population status.
Suggested Reading About Birds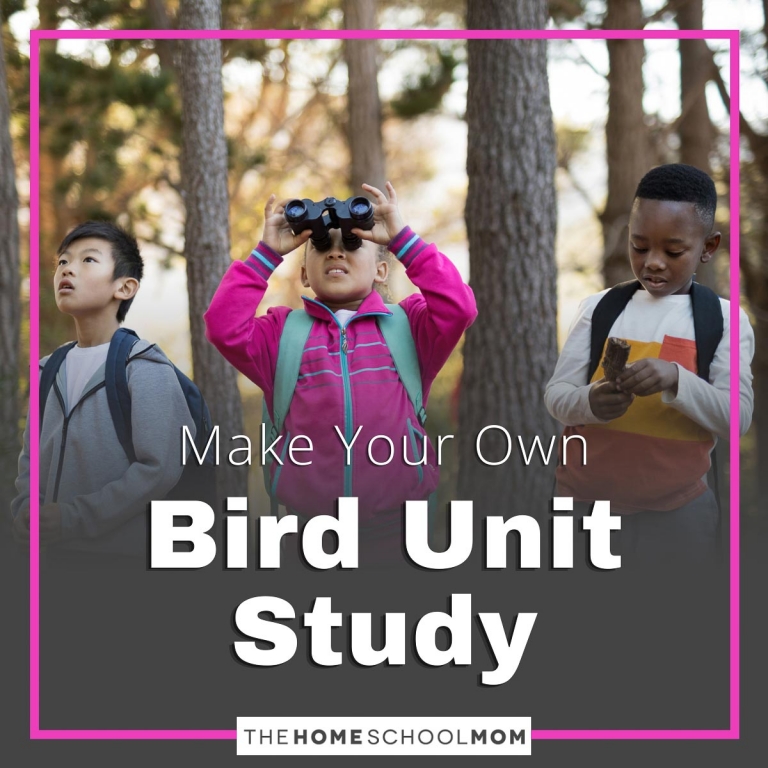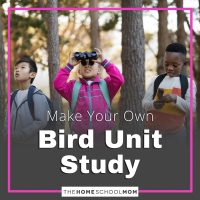 Winter is the perfect time for a bird unit study! Birds can provide you and your kids with a wild distraction from current events, a connection to the natural world, and a chance to be grounded in an off-screen reality. If you're in a winter climate, the leafless trees, snow, and dormant vegetation provide a crisp backdrop for spotting birds. In moderate climates, your locale may be the recipient of migratory birds, providing an ideal opportunity to spot species that aren't around during other times of the year. Read More »