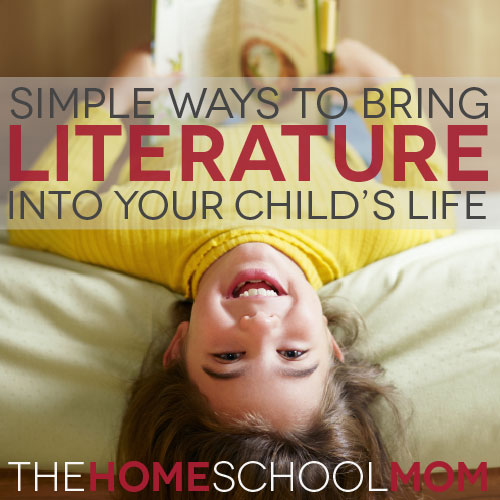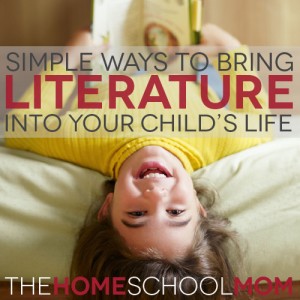 This post is contributed by Oak Meadow, the sponsor of our Living Education series.
by DeeDee Hughes
Literature opens doors to the world around us as well as to worlds inside our hearts and minds. For children and adolescents just beginning to understand the vast reaches of emotion, literature can expand their perspective and add a richness and depth to their social skills. Here are some great ideas and online resources to bring literature into your child's life.
A handful of literary resources and must-reads
Safire's Fumblerules of Grammar: a tongue-in-cheek grammar lesson (it never gets old)
Free Rice: a great vocab building tool that donates 10 grains of rice for every right answer (with 60 levels of difficulty, so everyone in the family can play)
OWL: Purdue University's Online Writing Lab, which Oak Meadow students and teachers use regularly
The Storymatic: a parlor game for all ages that uses writing prompts to encourage dramatic and wacky improvisation, flights of imagination, and spontaneous fun
Article from the New York Times: Your Brain on Fiction
Article from the Harvard Business Review: The Business Case for Reading Novels
Fun Pinterest boards from Oak Meadow's fantastic collection: Journaling and Writing Ideas and We Love Books!
Reading extension activities
The possibilities for exploring stories in more depth are limitless. Stories that feature great food or crafts, like the Little House on the Prairie series or the Redwall series, inspire fun extension activities. You might even see if your library has books like these:
The Little House Cookbook: Frontier Foods from Laura Ingalls Wilder's Classic Stories by Barbara M. Walter
My Little House Crafts Book: 18 Projects from Laura Ingalls Wilder's Little House Stories by Carolyn Strom Collins
The Redwall Cookbook by Brian Jacques
Writing a letter to the author of your favorite books is a great way to link literature and literacy. Many authors will send back a personal note, and even the most popular writers usually send a printed response on a book-themed notecard or enclose a bookmark or other keepsake. It's incredibly exciting for children to make that personal connection with an author.
Reading maps and making maps invites the reader to enter into the story on another dimension. Many stories that feature a journey or quest include a map, including Treasure Island, The Hobbit, The Wizard of Earthsea, and Kidnapped. Following the hero's journey on the map or recreating the map (with embellishments!) can incorporate many cross-disciplinary skills, including geography, history and cultural studies, drawing and design elements, etc. Perhaps more importantly, it helps the reader to more fully conceptualize the imaginary world of the story.
Want to encourage your reader to branch out? Here's a different kind of map that is a fun tool for finding new authors to explore based on ones you already like: The Literature Map.
Making a felt storyboard is easy and provides endless dramatic and imaginative play. Cover a piece of plywood (three foot square is great but any size works) with light blue felt, pulling the material tightly and stapling it to the back of the board. You can buy inexpensive felt at the fabric store for the backing—light blue gives a great all-purpose sky colored background. Next pick a favorite story and cut simple shapes related to the story from colored pieces of felt—heavier wool felt works especially well. You'll find loads of templates online if you need help, but using the story's illustration will probably be enough to let you make recognizable shapes: a small child, a sled, a house, a tree, a deer. Tell the story as you use the pieces to act it out; afterwards, your children will use the pieces to act out the story and probably elaborate on it. Add new story sets, or just create random pieces to encourage creative story-making.
DeeDee Hughes is the managing editor of Oak Meadow's educational journal, Living Education. [link no longer active]  DeeDee has homeschooled her two teenage sons on and off over the years. Oak Meadow's creative and experiential homeschooling curriculum  can be used independently or by enrolling in its fully accredited distance learning school for expert teacher support and official school records.