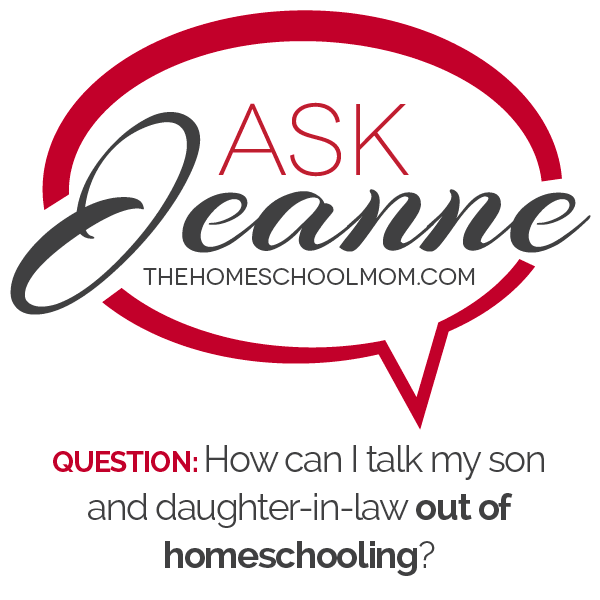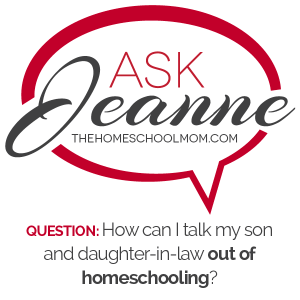 I know you know about this homeschooling thing. I understand it probably can help some kids, but my grandchildren are absolutely fine, and they don't need it. My daughter-in-law quit her very good job when they were born (twin girls) and now when we bring up preschool, she says she's homeschooling. I thought this would pass, but she recently mentioned not registering for kindergarten next year.
We have really good schools here, probably some of the best in the country, and I am devastated thinking about these dear little girls missing out. My son won't talk to me about it; I think he has his head in the sand and is so busy supporting the family (this is a high cost area) that he just goes along. I know homeschooling should be legal for the children who need alternatives if they can't function in school, but this is not the case. How can I get them to open their eyes?
You sound really concerned for your grandchildren. The thing that gives me hope here is that you found me and wrote to me, a homeschooling advocate. This must mean your own eyes are at least a little bit open to homeschooling. However, if you have done much research beyond finding me, you know that homeschooling advocates don't think that homeschooling is only for children who "need alternatives if they can't function in school." You may be thinking of homebound instruction, which is sometimes provided by a school division when a child cannot attend school due to illness or a specific situation.
Homeschooling is different. Homeschoolers come from all walks of life, and it is a positive choice families make because of its many benefits. Even the best schools in the country don't do the same things as homeschooling families. You can read some of the articles about the benefits of homeschooling by googling that phrase, or looking for Benefits of Homeschooling articles at TheHomeSchoolMom.com.
I encourage you to learn more about home education and explore the many reasons why families choose it. At the same time, consider some of the things that have been happening in public education these days, and see if you can understand why parents may not want their children to attend. While public education has been the default for many years, an emphasis on standardized testing and minimum standards has greatly changed the nature of public schooling, so much so that many of my long-time teacher friends are even making career changes if they can, while others are doing their best to provide a more varied education in the midst of the testing mania, telling me they often feel they are swimming upstream against the regulations they are required to meet.
There are many other reasons that parents may seek alternatives to school, some of which are unfamiliar to those who grew up during a time when attending school was just not questioned. Do some reading and research.
Most importantly, though, I think you need to consider a shift in your perspective to your adult son and his wife. While you can provide information to them about the good schools in your area, and you can share your love and concern for the little girls, you cannot "get them" to change their minds.
There is a chance that the reason your son will not talk to you about this is that he and his wife have already made a firm decision, and you have not respected their decision, but considered it open for ongoing debate. In some cases, "the homeschooling question" between generations is not actually about homeschooling but is about relationships.
You sound concerned for your son, that he has to work hard as the breadwinner in a two-income world, and you're a bit blame-y here that your daughter-in-law's choice to quit work and homeschool is the cause of this. However, many parents make these decisions together. You are casting your son as a victim here, but he's not complaining about it, and in fact isn't consulting with you on the topic even when you give him openings.
I say this part of the problem is one of acceptance. Your son and daughter-in-law have made decisions about the way to raise and educate their children that you don't agree with. You don't know much about homeschooling, but you're not mentioning reasons they shouldn't homeschool, like the children not being well cared for or not learning, or that their mom has a mental illness or a drinking problem.
This puts the question of homeschooling firmly in the realm of other decisions that your adult children make. As in, none of your business.
I sympathize. Having adult children who make independent decisions can be a giant worry. Our task as parents of these older children becomes how to handle this changing aspect of our relationship with them. You can find good books and articles about this, or you may want to talk with a pastor or counselor about learning to deal with this.
In the meantime, I can guarantee if you want your son not to talk to you and you want distance from your grandchildren and daughter-in-law, keep criticizing and questioning their decision to homeschool.
There is another course you could take, however. Be honest with your son and say something like, "I don't know much about homeschooling and I worry about it, but I'll try to learn, and I want to support your decisions." Then ask how you can spend time with the kids, what educational resources they might enjoy as gifts, what experiences you can share through field trips and attending plays or art exhibits. Perhaps you can enjoy weekly or monthly library visits with the girls. That would make a great memory for them, and would provide a break for their mom.
Expect a slow warm-up; they will be waiting for the other shoe to fall.
Over time, though, you can demonstrate that your love for this young family does not amount to needing to control it. Over time, you can learn to better manage your anxiety when your adult children make decisions that you would not have made.
Finally, consider the possibility that you are feeling a bit "burned" by the fact that your son is making a decision to do something very different from what you did in raising your own kids. Sometimes these decisions can feel a lot like criticism to us oldsters (I myself have a mix of still-homeschooling and adult children, so I qualify as an "oldster"). As in, "We did the best we could when we sent our kids to school as was expected. Does this mean they think we did the wrong thing?"
This manages to cast you yourself as a victim. Chances are, your son is not judging you at all because you sent him to school. Even if he didn't love school when he attended, he knows that school was the status quo during his growing up years. He is, with his wife, simply making a different choice for his own children. Examine your heart and see if this feels directed at you; then examine the logic: this is not about you -- it's about what a mom and dad feel is best for the children they have responsibility for.
The children happen to be your granddaughters.
Love them, stay close, and enjoy learning about homeschooling and relationships.
Grandparent Guide to Homeschooling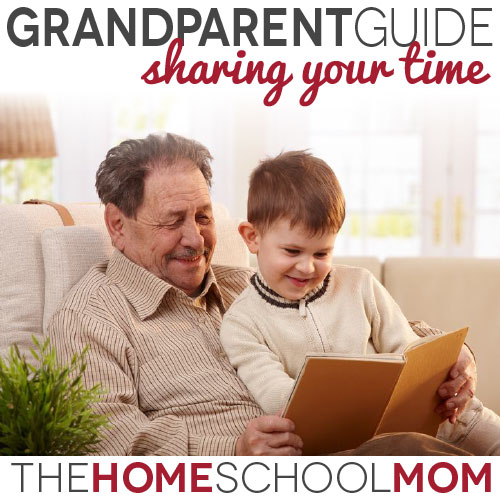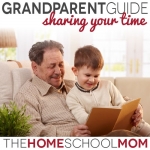 I wrote in the first installment of the Grandparent Guide to Homeschooling that grandparents can be a big blessing to homeschooling families -- by sharing their time and resources and by providing informed support. Today's post is about sharing time. Grandparents who are able to share time with their homeschooled grandchildren can make a huge difference in their lives and in the lives of the homeschooling parents.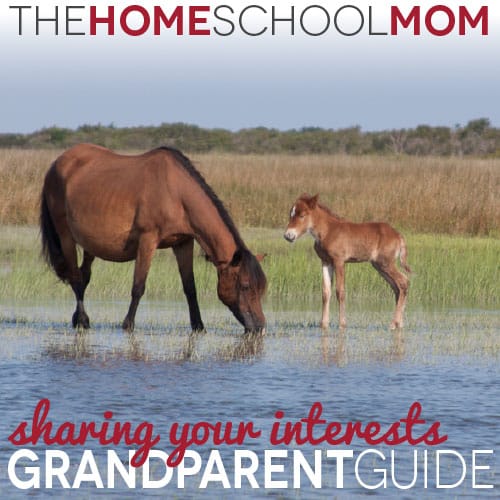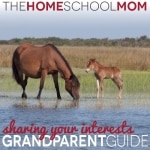 As I've written previously in the Grandparents Guide to Homeschooling series, there are all kinds of great ways to spend time with your homeschooled grandchildren -- just having fun, sharing your skills, providing child care, and helping them learn. But the granddaddy of them all (pun intended), in my opinion, is taking them on field trips. Field trips combine so much of the rest of the good stuff. They are great learning opportunities, they can be fun and adventurous, and they provide a kind of hands-on help that homeschooling parents really appreciate from their own parents. And here's the secret: ...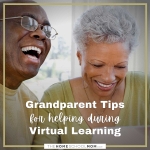 If your kids are learning at home for virtual classes, it's time to call on grandparents, family friends, and helpful aunts and uncles to join your virtual education team. How can they help via Facetime or Zoom? Share these nineteen ideas for your relatives and friends who are meeting with your kids online.