Poor Mom.
Because Mom usually does the homeschooling, dads, grandparents, and children routinely get recognized on their special holidays with crafts, art, cards, special tasks, and many other "I love you" messages that get incorporated into the learning curriculum.
But what about Mother's Day? How does the one who helps make sure everyone else is honored get honored herself?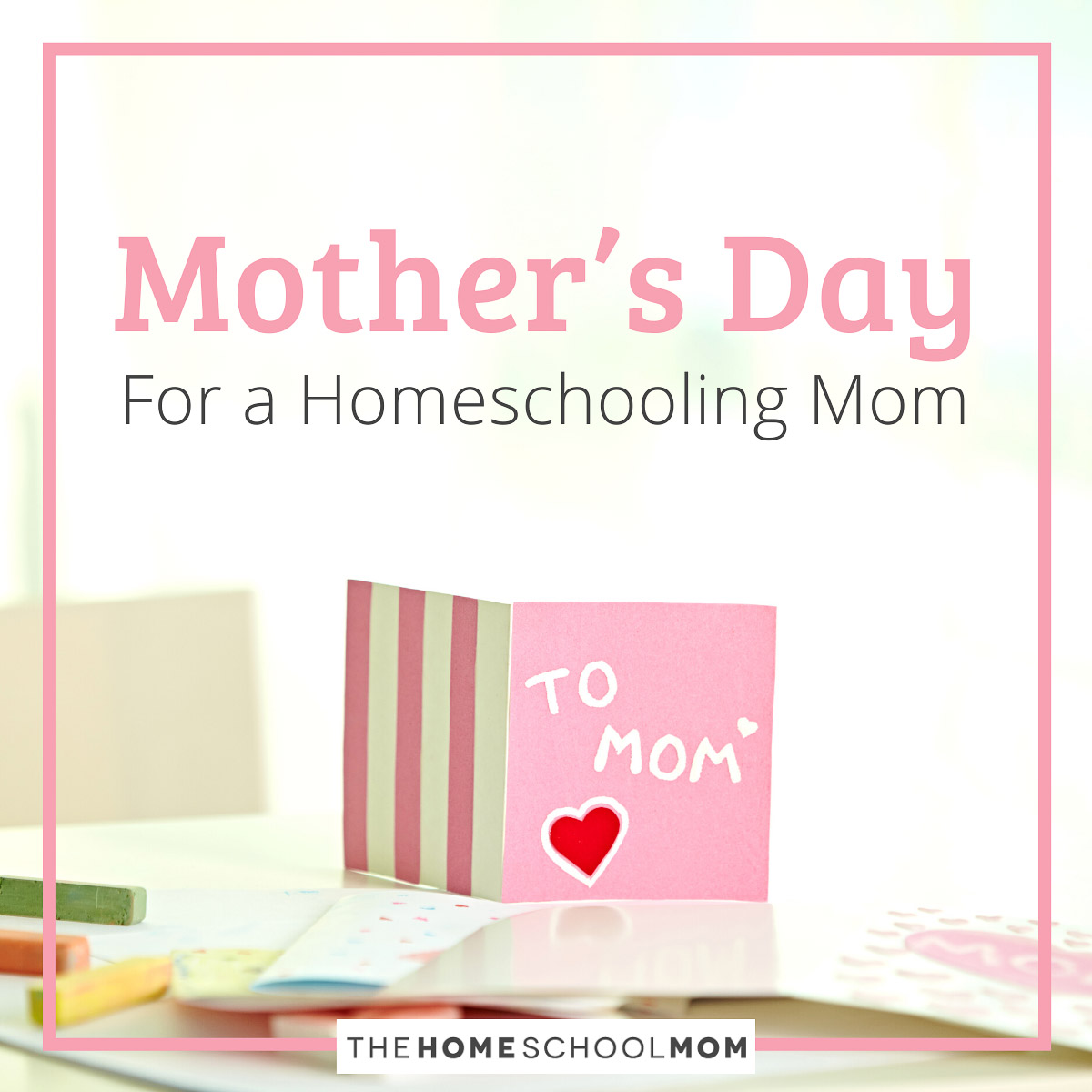 Enter Dad. Homeschooling Moms have just been waiting for the chance to get their husbands involved in teaching, so here's their chance!
One of the best teaching lessons for children is how to honor their loved ones, and how to actively demonstrate their appreciation for the important people in their lives. Mother's Day is the perfect opportunity for Dads to get in the game and join in with the kids to do some activities that are both educational and fun. And oh by the way, they show Mom just how much she is loved, too!
So, Dad, whether it's on a Saturday morning, or on some evenings after work, send Mom out with a friend for dinner and a movie (a massage works nicely too).
Pop some popcorn, pull out the art supplies, and make it a family affair to show Mom how much she is appreciated this Mother's Day. She will be honored that you took the time to do something special for her, and she will be overjoyed that you spent time with the kids to do it.
There is little that thrills the soul of a homeschool Mom more than knowing that her kids are actively engaged in fun, educational, worthwhile activities, and that she didn't have to be the one to make it happen!
Here are some ideas to get you started:
Make a card. It's hard to do better than a handmade card where the kids tell Mom how much she means to them. For some ideas, consider this rose card or this simple card with the child's artwork, or any of the cards at I Heart Crafty Things.
Make her some coupons. These coupons are for things that family members will do for her, such as clean part of the house, give her a night off, or breakfast in bed. These can be made by hand, or printed from online templates.
Create handmade flowers. Flowers can be bought, of course, but that doesn't involve any learning or creativity! With a little tissue paper and a pipe cleaner, kids can create beautiful Mother's Day flowers that Mom will treasure long after natural flowers have faded. For another flower idea, try these yarn flowers.
Teach the kids about Mother' Day, so Mom doesn't have to do it. For a simple worksheet and lesson plan, visit educationworld.com (includes an answer key). When the kids have finished, have them show Mom what they have learned.
Write her a poem. This is a great way for kids to show Mom that all of that work in writing has paid off! To make it even more special, print out the poem and frame it. Check out these poems for ideas.
Create a note holder. Every Mom needs somewhere to display all of those homeschool papers! With some rulers, clothespins, and a few craft materials kids can give Mom a special display organizer that will also help her manage all of that homeschool paper clutter.
Make framed silhouettes. Using photos of the children's profiles and construction paper, silhouettes are a great way to remind Mom of why she works so hard. A thoughtful, heartfelt gift that is simple and beautiful.
Make her a special dinner. But truly involve the kids. Have them be involved at every stage – planning, shopping, preparing, cooking. Have the children set the table with china and a place card for each person. And then have them each tell Mom what part they played in the meal when it is done.
Give her the chance to record an interview with her children. StoryCorps is a project that allows people to record the stories of their lives, which are then preserved on CD at the Library of Congress. The oral history project is a great way for Mom and the kids to engage in an educational endeavor that will also leave a legacy for future posterity. For more information, visit homeschooledtwins.blogspot.com.