This post was originally published as the introduction to an issue of TheHomeSchoolMom newsletter. Sign up here and get access to subscriber exclusive resources.
Here's an insider tip for homeschool field trips: Homeschool Days!
Search on the internet for Homeschool Days + (your state) to find the museums, activity centers, historical sites, and businesses that offer special days for homeschooling families. Homeschool Days may offer any or all of the following:
Discounted individual tickets
Discounts for homeschool groups or co-ops
Special activities
Full schedule of programming to enhance the experience of visiting them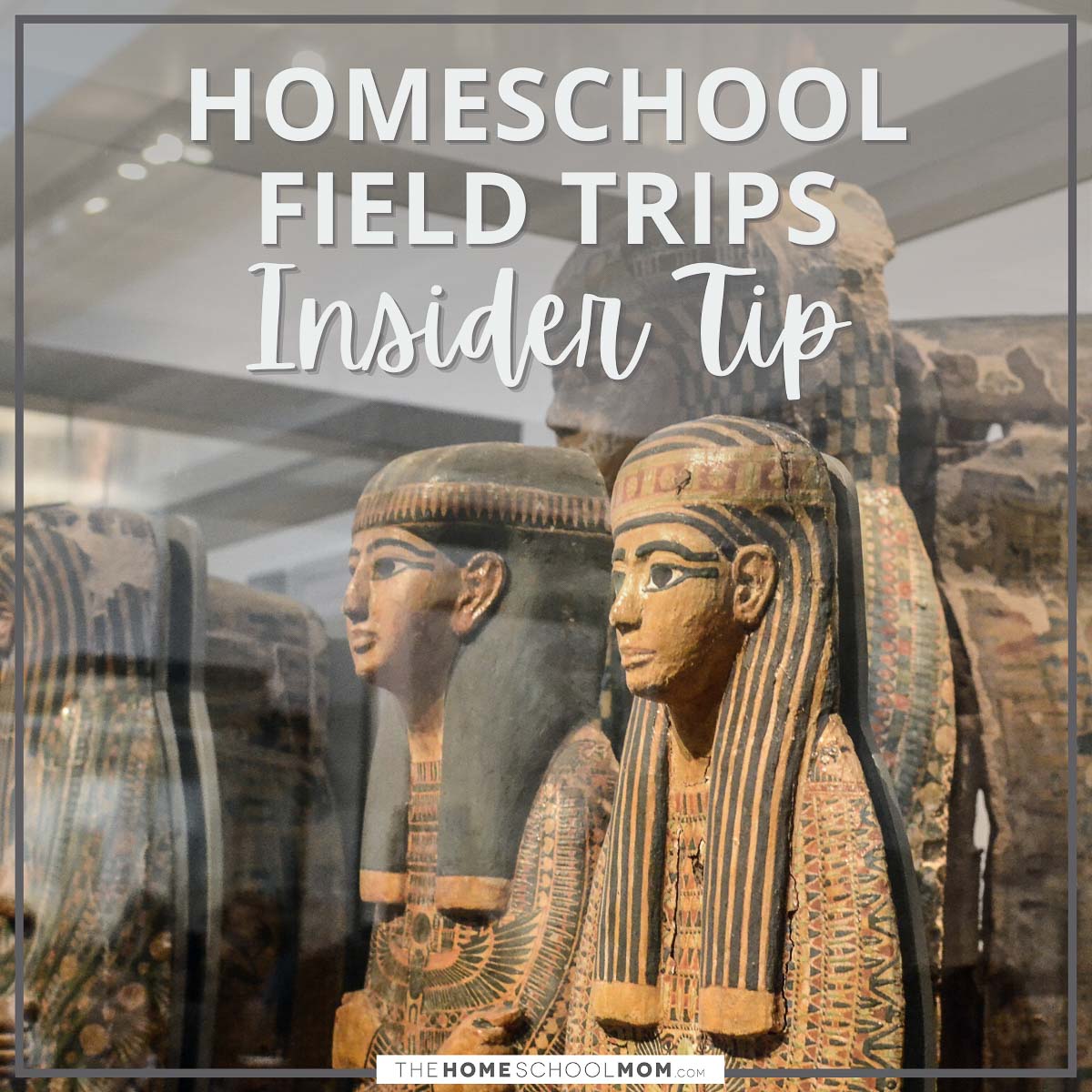 Where I live in Virginia, many Homeschool Days are offered in the early fall and spring, but the timing of Homeschool Days might depend on the climate and whether certain activities are seasonal. Our Homeschool Days for snow skiing were certainly in different seasons than our Homeschool Days for apple picking or visiting Colonial Williamsburg.
If your state or locality doesn't seem to have any specialty Homeschool Days, you could certainly approach a museum, wildlife center, skating rink, or trampoline park to ask if they'd be interested in hosting a Homeschool Day.
Sometimes, state and local homeschool groups partner up with venues to help them design and promote successful Homeschool Days. Some state legislatures invite families to visit their offices and proceedings during their Homeschool Days—usually orchestrated by a state homeschool organization.
Some Homeschool Days are weekly or monthly, such as a local or regional Homeschool Skate. You could set that up yourself. Others are annual, such as a big discounted enrichment day at the science museum in the city.
Why do homeschool days work for families?
Reduced rates

Special experiences—often high touch experiences for smaller groups

Friends can go together—and you might meet new friends

Gets a date on the calendar for that enrichment activity you never get around to
Why do homeschool days work for businesses and nonprofits?
Use facility and staff during school hours and non-peak times

Help businesses learn what homeschool families are looking for

Cultivate dedicated volunteers for nonprofits

Create goodwill
If you are a business considering starting a Homeschool Day, I have a lot of suggestions, but the biggest is this: do not combine Homeschool Days with School Field Trip Days unless you are in a small community. Many businesses will find that busloads of kids from schools and homeschooling families, even in groups, probably need different approaches—starting with different kinds of crowd control and enrichment experiences.
Some Homeschool Days are repeat events, and others pop up throughout the year, so stay alert to your local and state homeschool social media accounts and newsletters.
In some places, you may not start hearing about Homeschool Days until August, when the traditional school year has homeschooling parents and venues thinking about field trips. For others, you will want to plan months earlier, since tickets may even be in limited supply.
Some venues may request you provide homeschool ID of some kind, such as a group membership card or your homeschooling paperwork, if your state requires it. Others just figure if you're there, you're there!
Homeschool Days can be intended for fun (a water park!) or for learning (a natural history museum!), but we homeschoolers know we learn when we're having fun and have fun when we're learning. A Homeschool Day can be part of the perfect blend.