This post was originally published as the introduction to an issue of TheHomeSchoolMom newsletter. Sign up here and get access to subscriber exclusive resources.
Not that often, but sometimes, something comes along in general society that fits many homeschooling families really, really well.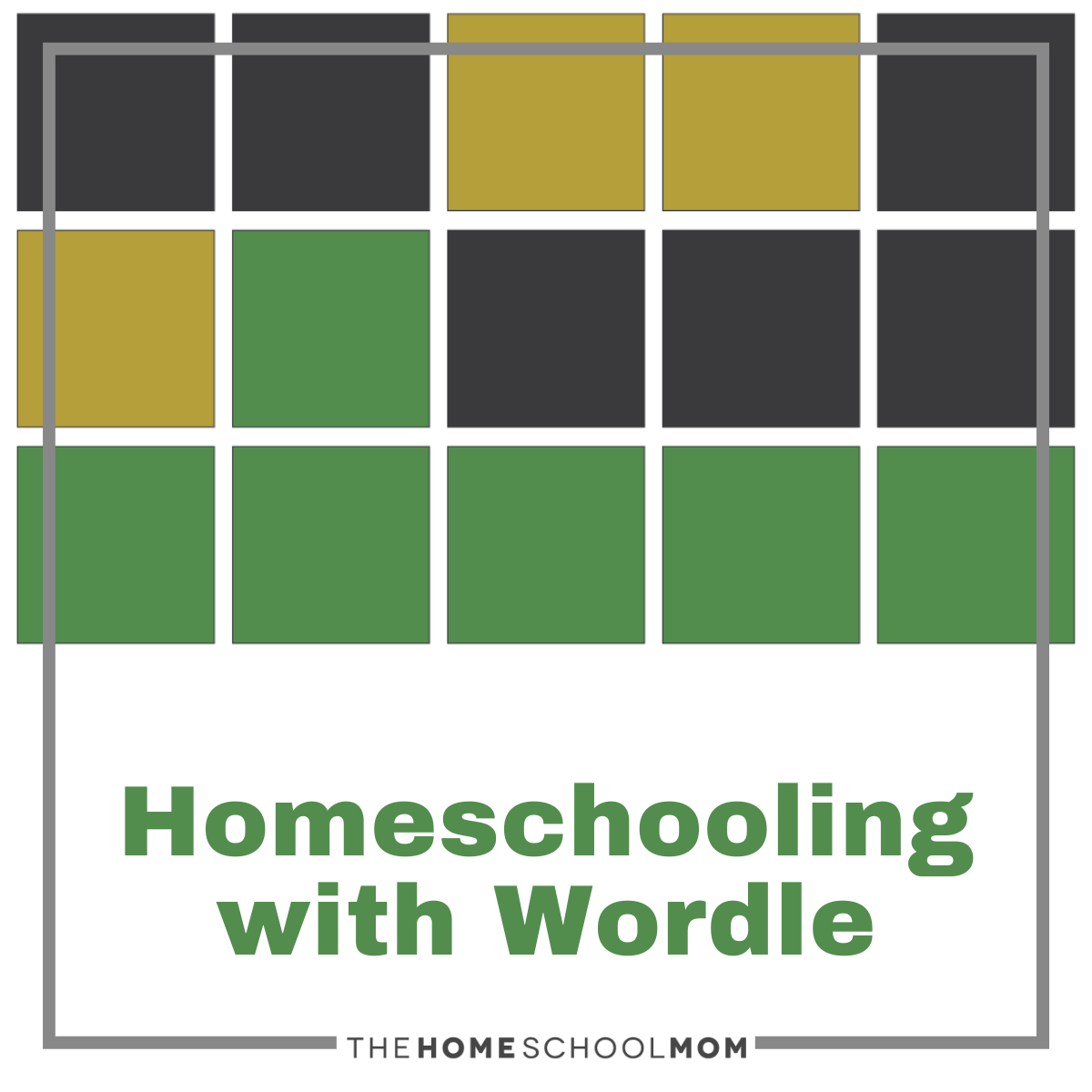 Do you Wordle? (word puzzle) For that matter, do you Worldle? (geography puzzle)
Or do you Nerdle? (math puzzle) How about Lordle of the Rings? (Tolkien word puzzle)
Wordle is the original—a free, simple (but not easy) online game where you try to guess a five-letter word by guessing five-letter words. The game tells you which letters in your word are also in the pre-determined "word of the day." And then you guess another word to see if you find any other letters in common with the word of the day. You get six guesses, which seems to be enough to narrow it down—most days.
The other games are spin-offs of Wordle that came about because of Wordle's recent surge in popularity. We can also play Wordle in Spanish, Wordle in French, Crosswordle—and more!
Yes, there is a great Wordle origin story, and, yes, Wordle has been bought by the New York Times, which makes Wordle fans everywhere nervous. Can they leave it alone in its perfection? Please NYT: no tweaks! And I guess we are all wondering if (when?) there will be a paywall.
Wordle has taken the world by storm, but it's also intimate: I'm staying in touch with a grandniece, my sister, homeschool mom friends, and my son's fiancée through Wordle, as we text our results and our lamentations to each other every day.
Of course, someone has figured out how to use Wordle in the Classroom, but I can imagine homeschoolers just playing Wordle, finding their own ways to enjoy the game, knowing which kids might be a little too easily frustrated to benefit and knowing which kids would love a daily Wordle collaboration or competition with a friend, sibling, cousin, parent, or grandparent!
I'm betting there are also enterprising homeschooled kids and teens out there who are already thinking up their own versions of Wordle, playing on paper or programming a new spin-off with Scratch.
Maybe a homeschooler will create a version of the game with reptilian words, and we'll soon be playing Turtle. Let me know!