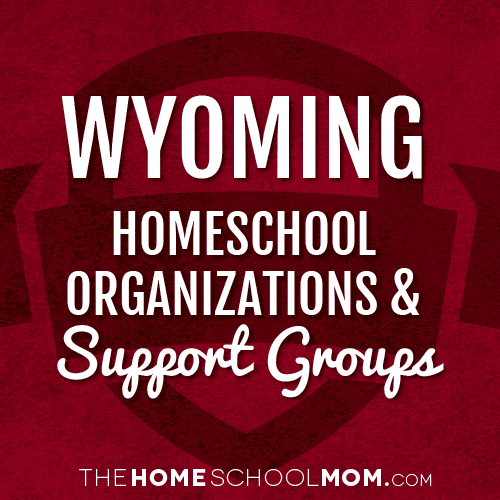 Since homeschooling is regulated at the state level, connecting with local homeschoolers is an important step to start homeschooling in Wyoming. State homeschool organizations and local homeschool groups are not just a good place to learn the specifics of legally homeschooling in Wyoming—they can also help you to get connected with the local homeschooling community. Many homeschool groups offer co-ops, classes, sports and arts opportunities, and social get-togethers.
Our listing of Wyoming state organizations and local homeschool groups is ordered alphabetically by city, with statewide organizations listed first. If you would like to submit a group, you may do so using the red button above.
Use the secondary navigation menu above to quickly make your way to pages for Wyoming state organizations, local homeschool groups, classes, co-ops, field trips, and more.
Wyoming Homeschool Organizations
Homeschoolers Of WyomingWyoming Statewide
H.O.W - State-wide Christian Support for Home Educators
Wyoming Department of EducationWyoming Statewide
The state's official Home School Info page.
Wyoming Local Homeschool Groups
C. H. R. I. S. T. Antelope Valley Homeschool Support GroupAngelope Valley
Catholic Homeschoolers Religiously Instructing the Saints of Tomorrow. C.H.R.I.S.T. in the Antelope Valley, recognizes and supports parents as having the primary responsibility for the education o...
Recreation and Enrichment for Christian Educated Super StudentsCheyenne
RECESS is a homeschool support group that has planned activities in Cheyenne, Wyoming. We primarily use a newsletter and this webpage to communicate those activities with the members. We are a Ch...
Gillette Christian Home EducatorsGillette
CHE hopes to support homeschooling by bringing families together for more learning opportunities, and helping families connect with other homeschooling parents and students.
Sweetwater HomeschoolersRock Springs
An inclusive support group located in Rock Springs, Wyoming but serves all of Sweetwater County, including Green River, Wamsutter, Farson and Eden. Dedicated to helping and supporting homeschooling...
Local Support GroupsWyoming Statewide
From Homeschoolers of Wyoming