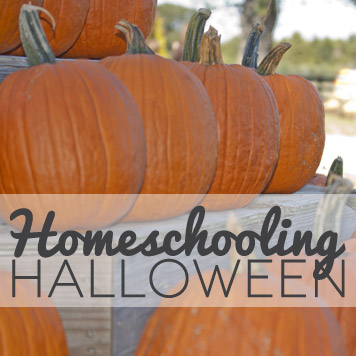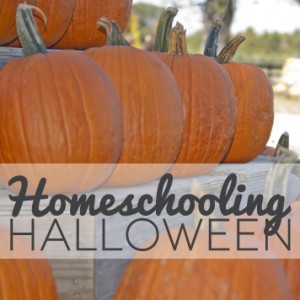 It's a sticky subject, Halloween. And not just because of all of the cobwebs involved.
For some homeschoolers, especially for those with strong religious beliefs, Halloween is representative of the dark side of life, and therefore not a holiday in which they prefer their children to participate. For others, it's a fun time for dressing up and having a good scare. And although homeschooling parents on both ends of the spectrum usually take their stand on the holiday with well-thought-out reasons, there are some ways all homeschoolers can benefit from the last day of October. Homeschoolers can make a holiday whatever they want it to be for their children, because, like everything else, Halloween is a great learning opportunity! So no matter where you fall on the "Celebrate Halloween or Not" continuum, consider these ways to make the most of this holiday:
Use it as an opportunity to encourage creative play. Dress-up is one of the best ways to build kids' imaginations. Even if witches, goblins and dark things of the night are not on your family's costume list, let children choose costumes that bring out their imaginations! Firefighters, princesses, knights, and nurses are perfect costumes for helping kids be creative in their play. Use the costumes on Halloween night, and then keep them for playtime!
Have older children make costumes for others. A great project for teens is to have them make costumes for younger siblings, or neighbors. This is a great way to teach sewing skills, and to let loose their creativity!
Dress up to bless others. If trick-or-treating in costume is not your style, then let the kids dress up to bring joy to other people. Get a group of your friends together and set up a trip to your local nursing home. Bring all of the kids in costume, and have them go around and show their costumes to the residents. This is a great way to help children learn to interact well with the elderly, as it gives them something to discuss. Nursing home residents love having children visit – and the kids get to experience giving on Halloween rather than receiving.
Give out treats without tricks. Put together small candy bags, or bags of toiletry items such as combs, brushes, tissues, or lotion. Bring these goody bags to a nursing home or veterans' hospital to give away. This is even more fun if kids give out the bags while they are in costume!
Make some fall or pumpkin-themed food. It's hard to find a better, or more educational way of celebrating any holiday than letting children help prepare festive food. This is even more fun if you put on a fall-themed party for underprivileged children, such as at a rescue mission or domestic violence shelter, so your kids have a goal toward which to work!

Learn the history of Halloween. No matter your preferences about celebrating the holiday, it is helpful for children to understand the background and history of Halloween. This information can be used for creative writing projects, lapbooks, or a variety of other learning pursuits.

Make some fall-themed crafts. These don't have to be specifically Halloween-themed to celebrate the holiday. Teach fine motor skills and how to follow directions, while encouraging creativity at the same time. Then, keep your craft creations out to make your home festive for Halloween!

Host a pumpkin carving contest. Get together with some other families, and choose 3 neighbors to be the judges. Each family works together to carve their best pumpkin, and the judges determine the winner! Carvings do not have to be scary in theme.
Happy Halloween!