Activities, Lesson Plans, and More
Age Range Key
Y—Young (PreK-3rd)
M—Middle (4th-6th)
O—Older (7th-12th)
T—Teacher Resources
Presidential Inauguration Online Junior Ranger Book  (Y, M, O, T)
This Online Junior Ranger Book from the National Park Service has a ton of fun facts about Presidential Inaugurations, a photo gallery, digital scavenger hunt, and other accompanying activities and games.
What Makes a Good Inaugural Address?  (M, O, T)
These lesson plans from C-Span provides videos and historical context for students to evaluate Inaugural Addresses. Included are multiple downloads, discussion topics, a customizable bingo card, and other activity ideas.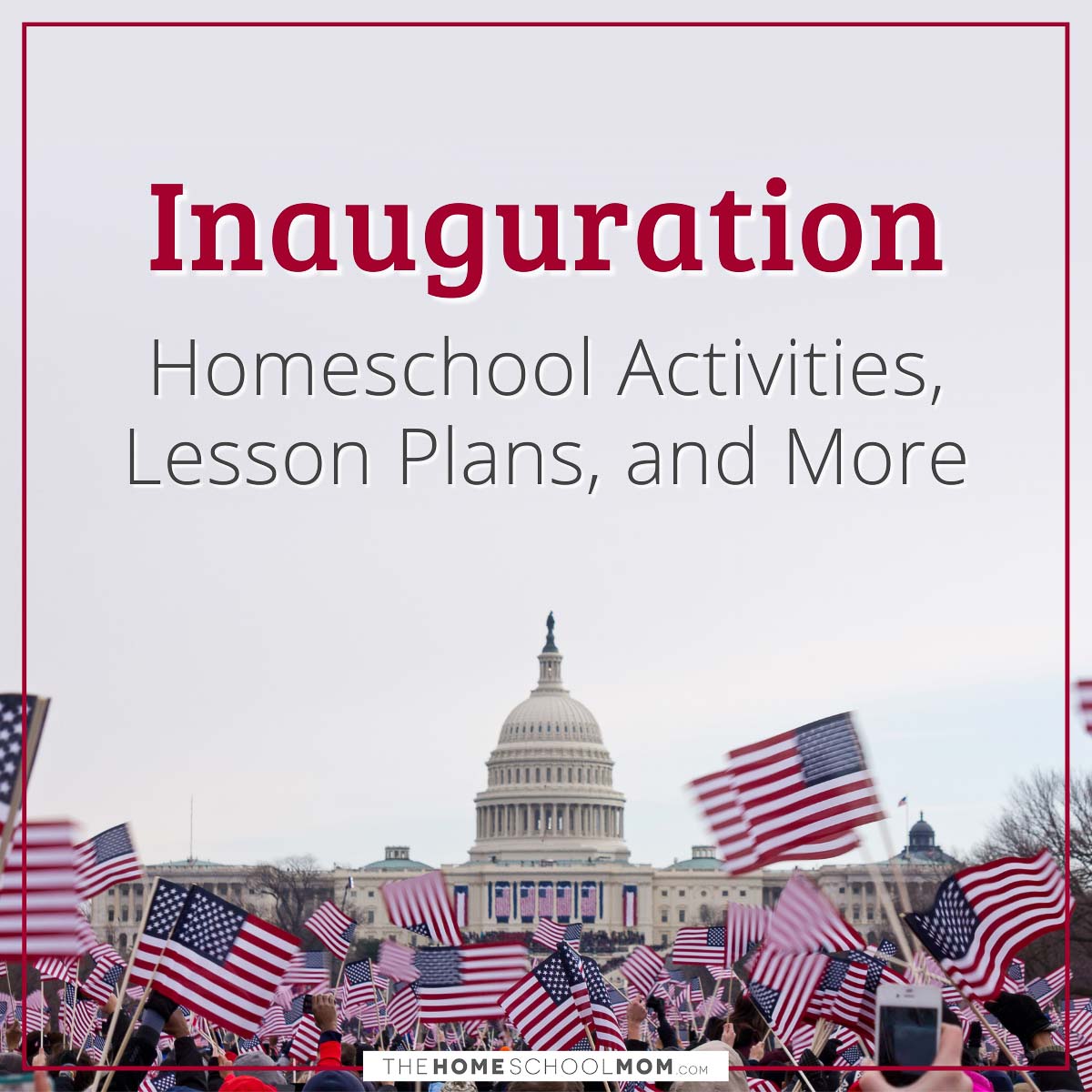 Costume for an Inaugural Ball  (Y, M, T)
This lesson plan from Crayola has students investigate Inaugural fashion through history and design a costume of their own.
Inaugural Poetry Activity  (M, O, T)
In this lesson plan from Teacher Vision, students will review a selection of poetry recited at past Presidential Inaugurations and use discussion topics to reflect on the poems.
Inaugural Quiz  (M, O, T)
Students can test their knowledge of historical Presidential Inaugurations with this quiz from the National Archives.
Teacher Packet: Inaugurations and the White House  (M, O, T)
The White House Historical Association offers an Inauguration teacher resource packet that includes a brief history of Inaugurations in the US and links to numerous historic photos, a video, a podcast, and original texts. It is accompanied by several suggested discussion topics and activities.
Presidential Inaugurations in Photos and Art  (M, O, T)
The White House Historical Association hosts a large digital collection of historic photos, artwork, illustrations, and more related to Presidential Inaugurations.
The First 100 Days Lesson Plan  (Y, M, O, T)
In this lesson plan from iCivics, students will learn the history of "The First 100 Days," how to evaluate its importance, and how it relates to other functions of the government. Included are customizable slides, activities, and downloads.
White House Virtual Tour  (Y, M, O)
Students can take a virtual tour of the White House via Google Maps. The tour allows a first-hand look at several rooms of the White House and features artwork on display throughout.
Inauguration Day Workbooks  (Y, M, T)
EdHelper.com has a variety of Inauguration-related printable workbooks for students K-6 as well as activity ideas. The workbooks feature games, word puzzles, writing exercises, quizzes, and more.
President George Washington's First Inaugural Speech (1789)  (Y,M,O,T)
Although not required by the Constitution, George Washington presented the first Presidential inaugural address on April 30, 1789. From the National Archives
Inauguration Day  (Y,M,O,T)
From the Joint Congressional Committee on Inaugural Ceremonies; details about each aspect of Inauguration Day from the morning worship service to the Inaugural Balls.
Hail to the Chief: Inauguration Lessons  (Y,M,O,T)
Inauguration lesson plans with activities for grades K-12 from Education World.
Presidential Inaugurations: I Do Solemnly Swear  (M,T)
Lesson plans from EdSitement.neh.gov that include archival materials for students to see how Presidential inaugurations have been through history.
A History of the US Presidential Inauguration Day (Video)  (Y,M,O,T)
This video from WatchMojo covers a brief history of presidential inaugurations in the US, as well as includes some fun facts.
First Ladies at the Smithsonian: More than dresses  (Y,M,O,T)
The National Museum of American History has collected inaugural ball gowns from First Ladies throughout history. This is an FAQ about the collection.
Library of Congress Inaugural Resources  (M,O,T)
"The Library of Congress digital collections include a wide variety of primary source materials documenting presidential inaugurations. This Web guide includes diaries and letters written by presidents and those who witnessed the inaugurations, handwritten drafts of inaugural addresses, broadsides, inaugural tickets and programs, prints, photographs, and sheet music."
Graph the Presidents at Inauguration: How Old Were They?  (Y,M)
"Students use online or library resources to find or calculate each president's age at inauguration. They graph the ages of the presidents to create a visual device for seeing who was the youngest and oldest president, what the average age was at inauguration, and so on."
Past Inaugural Ceremonies  (Y,M,O,T)
Table of inaugurations with date and location for each President, linked to details about the inauguration, including Vice President, inauguration date, location details, who the oath was administered by, bible used, length of Inaugural Address, President's attire, weather, and precedents set.