"We the People of the United States, in Order to form a more perfect Union, establish Justice, insure domestic Tranquility, provide for the common defence, promote the general Welfare, and secure the Blessings of Liberty to ourselves and our Posterity, do ordain and establish this Constitution for the United States of America."
So begins the Constitution of the United States of America. This notebooking unit introduces the document, the Republic, and the day chosen to honor our Constitution.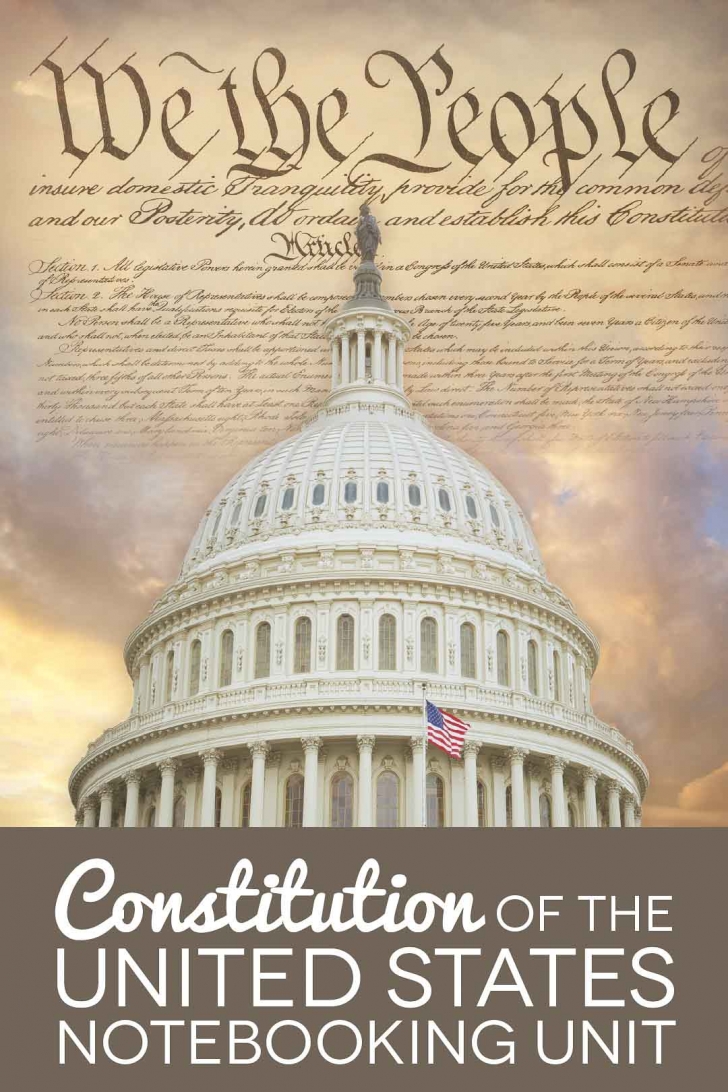 Newsletter subscribers can get the PDF file here »
Constitution Unit Study
TheHomeSchoolMom's Constitution page contains links to all of the resources needed to complete this unit.
Jump to:
The Constitution
What is the Constitution?
When and where was it created?
What was the Constitutional Convention?
Who took part in the Constitutional Convention? How many delegates and where were they from?
Which state did not participate? Why?
Create a timeline of the Constitutional Convention. Use monthly increments to break down your timeline.
Constitution Day
What is Constitution day?
When is Constitution day?
What is another name for Constitution day?
When was Constitution Day established?
How does one celebrate Constitution Day?
Constitutional Convention Vocabulary
Research and define the following terms as they relate to the Constitutional Convention.
Delegates:
Founding Fathers:
Framers of the US constitution:
Quorum:
Committee:
Federalism:
Republicanism:
Unicameral:
Bicameral:
Virginia plan:
New Jersey Plan:
Hamilton Plan:
Connecticut Compromise:
Three-fifths compromise:
Commerce and slave trade compromise
The US Government is formed
Research and define the following terms as they relate to the completed US Constitution.
Executive branch:
President:
Vice President:
Electoral College:
House of Representatives:
Congressman:
Senators:
Senate House:
Executive branch:
Legislative branch:
Judicial branch:
Supreme Court:
Suffrage:
Preamble:
Ratify:
Bill of rights:
Amendment:
The authors of the U.S. Constitution
Look into the lives of the men who created the Constitution.
Constitution worksheets
Bonus activity: Memorize the Preamble to the US Constitution.
Check out our other unit studies: