Activities, Lesson Plans, and More
Age Range Key
Y—Young (PreK-3rd)
M—Middle (4th-6th)
O—Older (7th-12th)
T—Teacher Resources
The Rosicrucian Egyptian Museum  (Y,M,O,T)
The Rosicrucian Egyptian Museum in San Jose, CA, is home to a large collection of ancient Egyptian artifacts. If you can't visit the museum in-person, you can explore the collection online. The website also includes a large amount of educational resources, including lesson plans, activity downloads, 360 virtual museum tours, videos, an interactive map, interactive timeline, and more.
Guide to Egyptian Art at the Met  (Y,M,O,T)
The Met has an extensive collection of ancient Egyptian art that contains "approximately 26,000 objects of artistic, historical, and cultural importance, dating from the Paleolithic to the Roman period (ca. 300,000 B.C.–A.D. 4th century)." This guide provides an overview of the collection, links to related digital exhibits, articles, photos, videos, a timeline, educator resources, and more.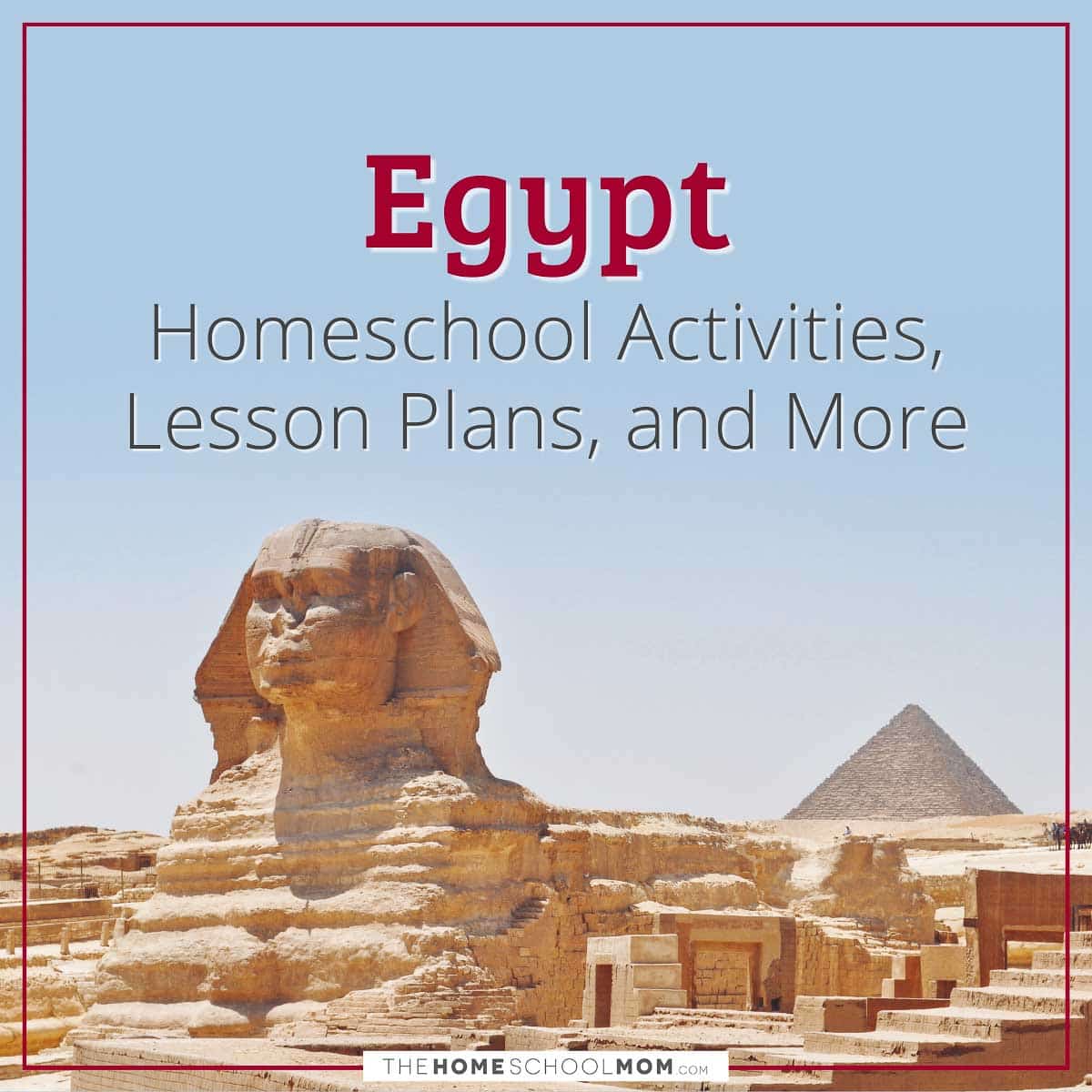 Ancient Egypt Games and Activities for Kids  (Y,M)
The University of Manchester Ancient Egypt children's page has a number of interactive games and resources covering geography, hieroglyphs, the Egyptian number system, mummies, pyramids, and more.
National Museums Liverpool Ancient Egypt Resources  (Y,M,O,T)
National Museums Liverpool has a large collection of Ancient Egypt educational resources, including a digital collection of artifacts, videos, printable activity books, games, 3D interactive models, and more.
Egypt's Golden Empire  (M,O,T)
Egypt's Golden Empire is an educational website from PBS designed to accompany the series of the same name. The site has a number of interactive resources, a timeline, a virtual tour, primary sources, lesson plans, and more. The lessons are designed for grades 6-12.
Ancient Egypt Resources for Ages 7-11  (Y)
The British Museum has a large collection of educational resources for teaching and learning about Ancient Egypt, including digital object collections, presentations, workshops, virtual tours, and more.
Free Ancient Egypt Unit Study and Lapbook  (Y,T)
Homeschool Share has a free, printable Ancient Egypt Lapbook that contains lessons and activities covering the Nile River, Egyptian life, geography, pharaohs, and more. Also included is a recommended reading list.
Ancient Egypt Unit Study  (Y,M,T)
Mr. Donn's Site for Kids and Teachers has a large study unit covering Ancient Egypt. Topics covered include daily life in Ancient Egypt, Mummies, Geography, Pharaohs, Pyramids, Hieroglypics, and tons more. Included are lesson plans, activities, and presentations PowerPoint format.
Mr. Nussbaum's Egypt Unit for Kids  (Y,M,T)
Mr. Nussbaum's site has a collection of lessons, activities, informational pages, and other resources for kids covering Egypt. Topics covered include: Egyptian geography, landmarks, the Great Sphinx, pyramids, mummies, the Nile River, Ancient Egypt deities, and more. Designed for grades 2-6.
DKFindout Ancient Egypt Guide  (Y,M)
DKFindOut has an interactive, educational Ancient Egypt page for kids that lets them click and explore different topics using maps, photos, illustrations, and stats, while providing an overview of Pharaohs, Pyramids, Temples, Mummies, and other topics.
National Geographic: Ancient Egypt Resources   (Y,M,O)
National Geographic has a large collection of articles, infographics, videos, and interactives for students grades K-12 to learn about Ancient Egypt.
6th Grade Ancient Egypt Websites  (M)
The Teton County School District has a comprehensive guide for learning about Ancient Egypt. Topics covered include inventions, pharaohs, social structure, law, pyramids, mummies, religion, and more.
Hieroglyphs.net  (Y,M,O)
Hieroglyphs.net is a website that lets you translate English to Hieroglyphs in real time!
Ancient Egypt Online  (M,O)
Ancient Egypt Online is an educational website by Egyptologist, Jenny Hill. The site contains a wealth of information on hieroglyphs, specific gods and goddesses, history, monuments, society, and more.
Eternal Egypt  (Y,M,O,T)
"Eternal Egypt is a living record of a land rich in art and history, people and places, myths and religions. The stories of Eternal Egypt are told using the latest interactive technologies, high-resolution imagery, animations, virtual environments, remote cameras, three-dimensional models and more."
Odyssey Online  (M,O)
Odyssey Online is a microsite by Emory University that uses art work to teach geography, history, and culture about the Near East, Egypt, Greece, Rome, and Africa.
Egyptian Royal Tombs of the New Kingdom  (O)
This page on Friesian.com provides a thorough guide to the tombs provides an in-depth discussion of the archaeology of the topic with fast loading pictures and illustrative graphics.