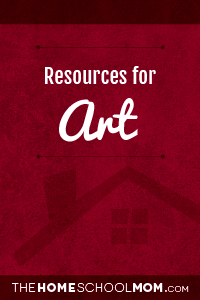 Australian Aboriginal Didgeridoo Music (Y,M,O,T)
Australian Aboriginal music includes the music of Aboriginal Australians and social, cultural and ceremonial observances of these people, down through the millennia of their individual and collective histories to the present day, and has existed for 40,000 years. You Tube submission from Traditional Music Channel
Museum Coloring Pages (O)
For adults and teens (preview for suitability), these coloring pages feature items from collections of various art museums, history museums, and libraries.
Visual Manna Academy (Y, M, O, T)
Free video Art lessons
Birds of America (T)
Volumes 1-7 of Birds of America by John James Audubon are available for free online through this link at the Biodiversity Heritage Library.
Creative Cricket (Y, M, O, T)
Creative Cricket makes fun, educational art videos for kids. Each video is designed to teach and inspire young artists to draw, illustrate, and think critically. Creative Cricket lessons strengthen children's minds and spark a life-long love of art. Videos feature loosely instructional steps on how to draw, color, illustrate. Each lesson comes packed with useful fun-facts and dialogue for the whole family. Great for all types of learners.
Early Childhood Art Lessons (Y)
Early childhood art lessons categorized by subject, integration, art period, subject, artist, and medium.
High School Art Lessons (O)
High School art lessons categorized by subject, integration, art period, subject, artist, and medium.
Middle School Art Lessons (M)
Middle School art lessons categorized by subject, integration, art period, subject, artist, and medium.
Elementary Art Lessons (Y)
Elementary art lessons categorized by subject, integration, art period, subject, artist, and medium.
Mark Kistler video art lessons (Y,M,O,T)
Get your free draw3d.com ebooks and weekly newsletter! Link to You Tube channels for a daily lesson in drawing
Museum of Modern Art Teacher Resources (Y,M,O,T)
MoMA offers online courses designed for K-12 classroom teachers and any other educators who want to learn about modern and contemporary art and develop their pedagogical skills: Art & Inquiry: Museum Teaching Strategies for Your Classroom, Art & Activity: Interactive Strategies for Engaging with Art, and Art & Ideas: Teaching with Themes. Visit Coursera to learn more.
Baby Honu (Pacific Green Sea Turtle) Origami (Y,M,O,T)
Sea Turtle Origami project
Picturing America (Y,M,O,T)
Brings masterpieces of American art into classrooms and libraries nationwide.
Exploratorium (Y,M,O,T)
The museum of science, art and human perception. Online since 1993, the Exploratorium was one of the first science museums to build a site on the World Wide Web. The site contains over 18 thousand award-winning Web pages exploring hundreds of different topics.
Vatican Museums On Line (Y,M,O,T)
View the collections Online, Read about the artworks and Zoom into the details of paintings, frescoes and artworks.
Vatican Virtual Tour (Y,M,O,T)

Vatican Virtual Tour Practise (Y,M,O,T)
See how much you learned after taking the Vatican Virtual Tour
LEGO® Madness (Y,M)
Want to motivate your kids to turn off the computer and television this summer? Send them to this website and I bet their play area will be strewn with LEGO® pieces before you know it. Eric Harshbarger has created hundreds of sculptures and mosaics using LEGO® pieces. Photos of them (some with multiple views) are posted on his website, along with a detailed FAQ to satisfy the curiosity of inspired artists-to-be.
A. Pintura, Art Detective (M)
Eduplace has put together a fun site for teaching the difference between the masters. Using a "choose your own adventure" format, visitors explore the artists while trying to determine who created a painting that the main character, Miss Featherduster, found in her attic. If the visitor chooses an incorrect solution, the site will point them back on the right track. A. Pintura is a fun way to pull some learning into summer.
Japan - Images of a People (M)
In this lesson plan from the Smithsonian Center for Museum and Educational Studies, students will study and compare Japanese art and American art, and re-create their own Japanese-style screens.
The Art Zone (Y,T)
NGAkids interactives offer an entertaining and informative introduction to art and art history. Featuring a variety of art-making tools that encourage exploration and creativity, these computer-based activities are suitable for all ages. You can learn about each program by clicking on the associated thumbnail image. Download the Art Zone or NGAkids App applications to your Macintosh or Windows-based computer, or order the free CDs. There is also an iOS version of the NGAkids App for iPad. These interactives are no longer available for online play.
The Imagination Factory - Recycling Art Projects (Y,M,O,T)
Kids at Art is a website dedicated to teaching how to use recycling in art. In addition to many projects, the site includes an exploration of various artwork around the country.
Didjeridoo (Y,M,O,T)
The didgeridoo is a sacred Australian Aborigine instrument that dates back more than 40,000 years. You Tube video submitted by Planet Doc Express Documentaries
Artist Quest (Y,M,O,T)
Explore the world through the eyes and lives of artists.
First Gov for Kids (K-5) (Y)
The art listing in the U.S. government interagency Kids' Portal. The site was developed and is maintained by the Federal Citizen Information Center and provides links to Federal kids' sites along with some of the best kids' sites from other organizations all grouped by subject.
KinderArt (Y)
Despite its name, KinderArt is not just a resource for primary grades. Whether you are looking for drawing lessons for your middle-schooler or multi-cultural holiday crafts for any age, KinderArt is the place to look. The site includes lesson plans and project ideas.
Teach Art at Home (Y,M,O,T)
An excellent resource by an art teacher includes a monthly newsletter and free online projects.
Color Theory and Mixing (O)
Art lessons online from WetCanvas.com
Interactive Colorwheel (O)
Experiment with saturation, intensity, hue, and luma.
Virtual tours (M,O)
Virtual Tours of Museums, Exhibits and Points of Special Interest
Create Line Art (Y,M,O,T)
Students of all grades will recreate works of art by analyzing their lines.
National Gallery of Art Loaner Program (T)
Connect art and curriculum by borrowing free learning materials from the National Gallery of Art's Division of Education.
Art Attack! (Y,M,O,T)
Great site for art. There is a nice list of projects with easy to find supplies. This is not your preschooler's art. This site is graphic intensive so it takes awhile to load, but those of you who like step-by-step pictures will love it.