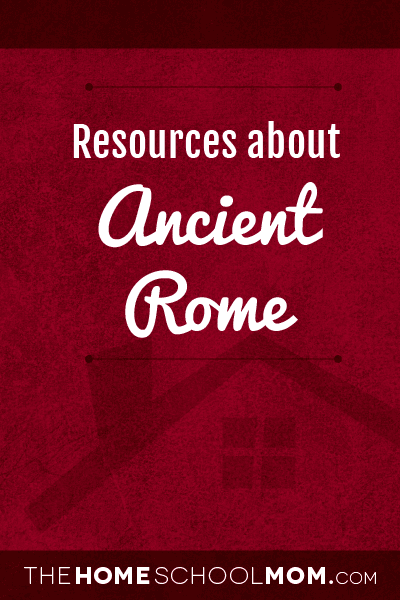 See legend at bottom for explanation of age codes
Odyssey Online (M,O)
The website uses art work to teach geography, history and culture about Africa.
Ancient Rome Unit (Y,M,T)
For Teachers - Lesson Plans and Activities. For Kids - Ancient Rome - The Kingdom, The Republic, The Empire and Daily Life in Ancient Rome. For Everyone - Presentations in PowerPoint format - Comic Clip Art for Ancient Rome!
Daily Life in Ancient Rome (Y,M)
From Mr. Donn, this site is a fun introduction to Roman life for older elementary students.
Rome (Y,M,O,T)
Explore people, mythology, daily life, death and burial, writing, and archaeology. Obviously, there is mention of pagan gods on this site.
Age Range Key
Y—Young (PreK-3rd)
M—Middle (4th-6th)
O—Older (7th-12th)
T—Teacher Resources