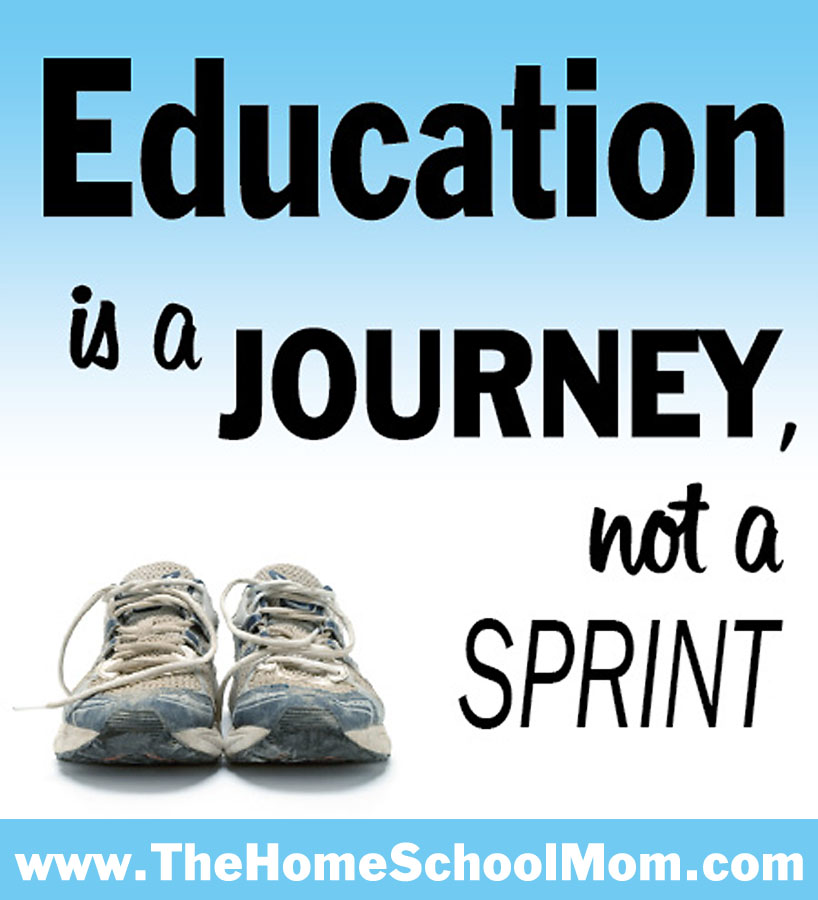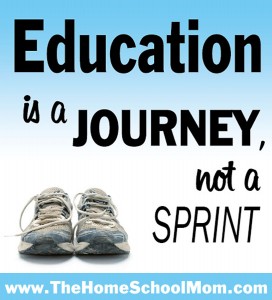 It's happened with every homeschooler: you get to a concept, and no matter how much you go over it, your child just doesn't "get" it. You've tried hands-on approaches. You've been extra interesting and dramatic in your presentation. You've attempted to teach it according to your child's learning style. You've tried to sweeten the deal with motivators. You've even, um, raised your voice just a teeny little bit in frustration. All to no avail: your child has hit a wall.
Although this can happen at any age, it is particularly common with young children. It can be particularly frustrating to work and work on teaching a particular concept, and think that your child understands it, only to review it the next day and discover that he/she seems to know nothing about it. And while different approaches (auditory, visual, kinesthetic, etc.), curricula, or media (the use of videos or interactive computer programs) can sometimes help, very often the best solution is the simplest: stop going over that concept and come back to it later.
Young children have a remarkable ability to learn in spurts. Their cognitive development changes dramatically from month to month, so a Math concept, such as understanding where numbers fall on the number line, may be confusing one day, and then suddenly make sense a few weeks later. Consequently, rather than pound a certain concept over and over again in the attempt to help the child understand (often leading to frustration on the part of the child and the parent), when the child seems to have hit a wall, simply taking a break from that particular area and returning to it at a later date can make all the difference.
I'll never forget my own frustration when I worked feverishly and with great excitement to put together a wonderful unit study on Thanksgiving for my then four-year-old daughter. It was multi-sensory, fun, hands-on, creative, and included elements from a variety of learning styles. We're talking interactive computer websites on the first Thanksgiving, books, a model of the Mayflower, Pilgrim craft projects (including a homemade Pilgrim hat), children's audio stories on the history of Thanksgiving playing at night, and even a Thanksgiving lapbook. We spent at least four weeks learning about the Pilgrims and the history of the First Thanksgiving from every possible angle - with my daughter participating and engaged. I just knew she would be a Thanksgiving history prodigy after my fail-proof study. About two days after we finished our Thanksgiving enlightenment, my daughter's aunt was asking her questions about what she had learned. Much to my horror, my daughter couldn't even tell her who the Pilgrims were!
Further probing revealed that she seemed to remember very little of even the most basic facts from our study. I was devastated. I began to question my ability as a teacher, her ability as a student, our genetics, and pretty much homeschooling in general. But after some encouragement from homeschooling friends and family members, I moved forward with the understanding that she was simply young, and that I was just a wee bit overzealous. Interestingly, the following year, when we did another (albeit much simpler and more brief) Thanksgiving study, she retained every bit of the information perfectly well. What had made the difference? Not the curriculum (I used some of the same resources). Not the teacher (It was still me). Not the approach (I actually used better learning approaches the first go 'round). Just time. She had gotten older, and by reviewing the information when her brain had matured enough to handle it, she "got it" easily and quickly.
So when your young student just doesn't seem to understand or remember something you are teaching, and you've tried every avenue you can think of, take a break from that area for a while. Remember that education is a journey, not a sprint. The facts will come over time, if you are consistent, patient, and encouraging. If you positively support your child throughout the learning process, and continue introducing new concepts as your child is ready and able to learn them, you will do much more than simply educate your child... you will create in him or her a love for learning.