This post was originally published as the introduction to an issue of TheHomeSchoolMom newsletter. Sign up here and get access to subscriber exclusive printables.
Now's the time to make your summer bucket list! Over some pancakes or smoothies, you and the kids can brainstorm experiences you don't want to miss this summer. If you live in an area that has opened up, checking things off your bucket list will feel especially good.
Write the bucket list on your white board or print out our Summer Bucket List BINGO card to post on the fridge.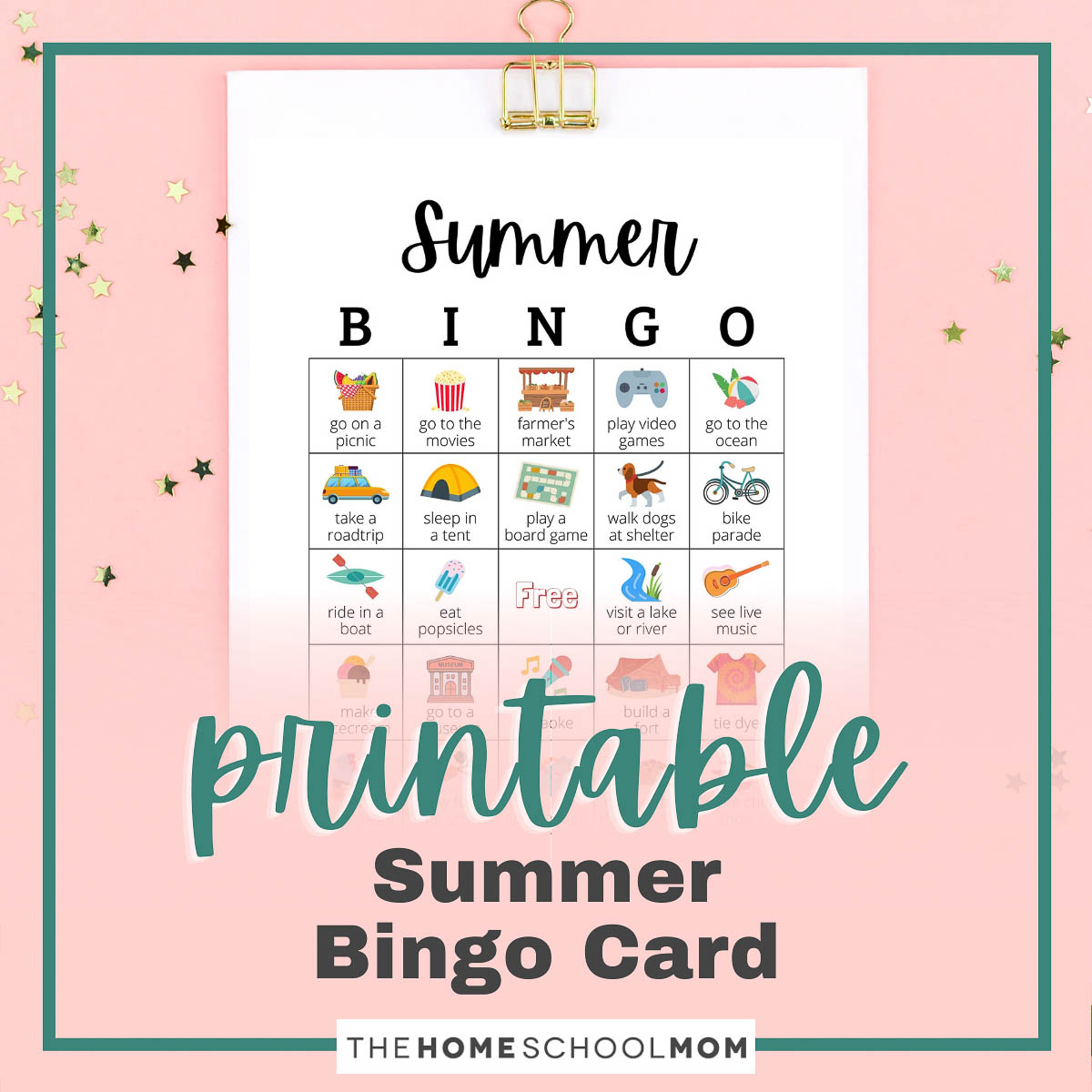 Here are some ideas for your bucket list:
Honest to goodness picnic on a blanket outdoors
Road trip out of town or out of state
Swim in a pool
Swim in a lake or river
Swim in the ocean
Go to an art museum
Regrow food from scraps - on your deck, patio, or in your backyard.
Go to the movies
Make homemade ice cream
Volunteer to walk dogs at the animal shelter
Take cookies and tea bags to your favorite librarian
Play cards or a board game
Watch a chef on TV and record your own "home chef show"
Go out to listen to live music
Tie dye something
Roller skate
Participate in karaoke or an open mic
Organize a bike parade for July Fourth or another summer celebration
Visit a farmers market (or a farm!)
Take a voyage in a boat, kayak or canoe
Enjoy an All Day Video Game Day!
Sleep in a tent
With a bucket list or bingo card, you can keep adventures and service ideas in front of your family for those "I'm bored" days—or just to make sure the summer doesn't get away from you.
What's on your bucket list this summer?
Here's to making some memories!