I don't know about you, but we love to use YouTube videos to complement various subjects and interests in our homeschool. I've polled my kids and some of my trusted homeschooling friends to put together a list of the best educational YouTube channels to add fun and learning to your homeschool. There's something for everyone: art,baking, music, science, engineering, and random facts (our favorite).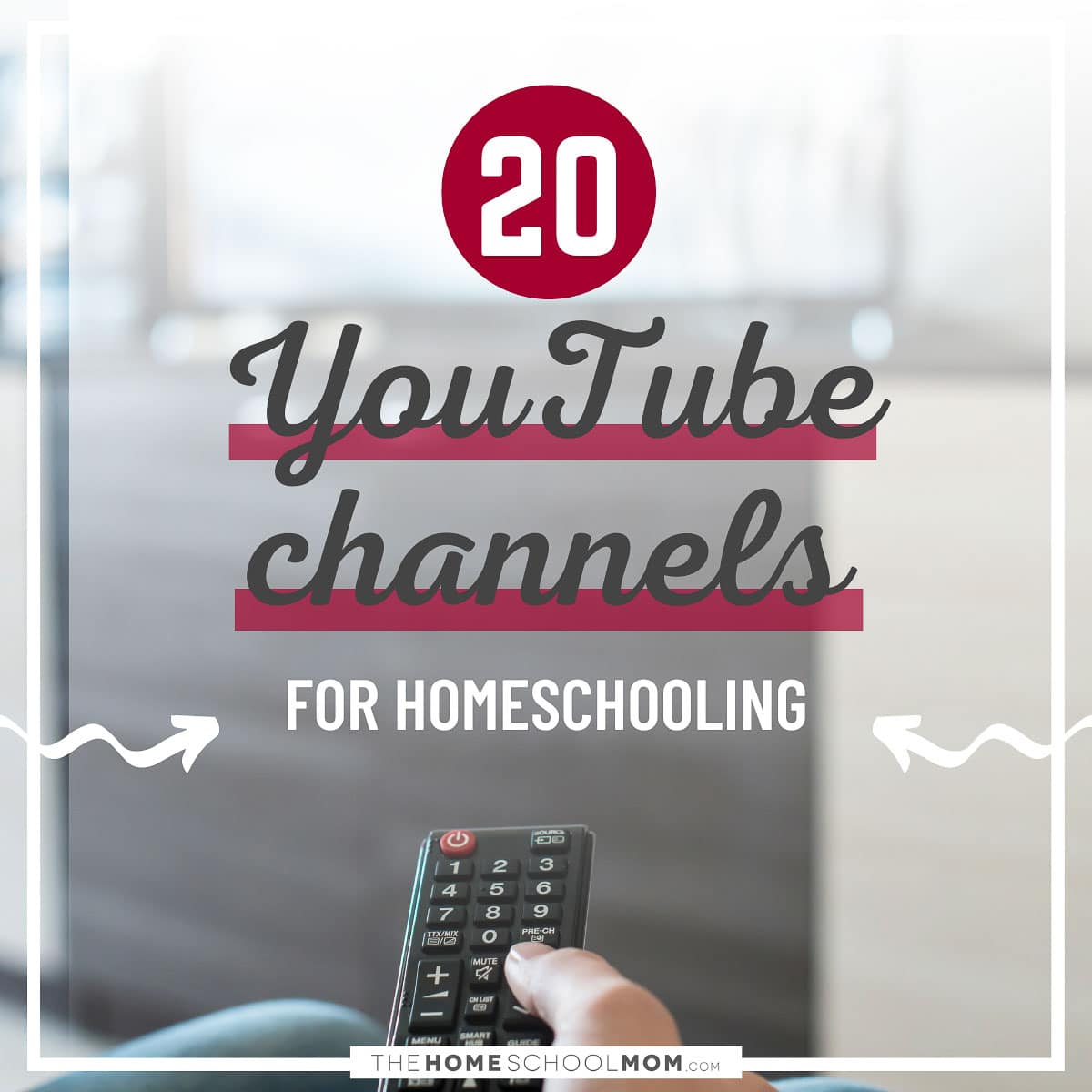 As with any form of media, please preview each channel to see if it's appropriate for your kids and family.
Art and Music
Math and Science
General Interest
Real Life Lore
Here's my truth: I can never watch just ONE of Real Life Lore's fascinating videos. My kids have gotten up and left the living room to do other things while I sit there watching and talking out loud to the narrator as if he can hear me (he cannot). Be forewarned: I once saw an exploding whale and that's something you don't forget.
Crash Course
We've used Crash Course videos for nearly all subjects in our homeschool. In fact, it's one of the first places I send my kids when they have a question about a topic. The videos are concise, funny, and informative.
TedEd
These animated lessons cover a variety of topics such as historical figures, math, science, language, and more.
Hobbies and Interests
I hope this list will give and your kids some fresh and fun ideas. Be sure to watch some videos with your kids. Yes, you can get in on the YouTube magic as well. When you connect with your kids over topics they love using YouTube for homeschooling, you're building memories too.