Activities, Lesson Plans, and More
Age Range Key
Y—Young (PreK-3rd)
M—Middle (4th-6th)
O—Older (7th-12th)
T—Teacher Resources
EatRight.org  (M,O)
A site that provides articles on healthy eating and nutrition by The Academy of Nutrition and Dietetics. Site includes healthy recipe videos, importance of vitamins, information on food groups, food safety tips, and more.
Food and Nutrition Lesson Plans  (Y,M,T)
A large collection of lesson plans from A to Z Teacher Stuff for teaching students about healthy eating, the food pyramid, and food groups. For preK to 5th grade.
Harvard T.H. Chan School of Public Health  (M,O,T)
A comprehensive collection of resources on healthy eating and nutrition. Includes articles, an informational database on different terms and food types, and information on sustainability in food production.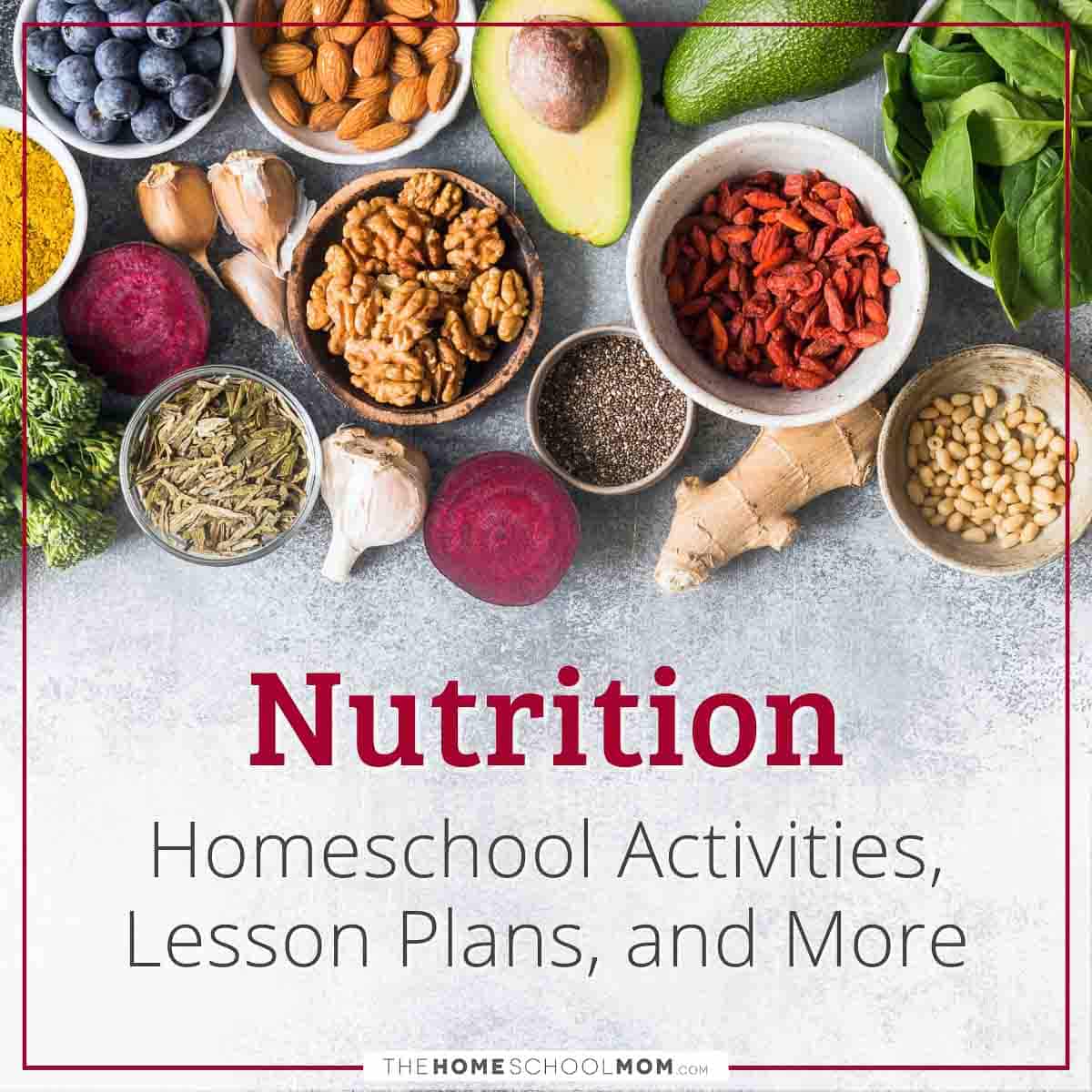 Health Educator's Nutrition Toolkit: FDA  (M,O,T)
A teaching toolkit for nutrition and healthy eating educators, created by the Food and Drug Administration. Guides on how to teach students how to read nutritional labels and understand the information on them, helpful print-outs and fact sheets and more.
Action for Healthy Kids  (Y,M,O,T)
A large resource site providing direction to dozens of nutrition related sites.
Operation FitKids Curriculum  (Y,M,O)
Free activity and nutrition lesson downloads for grades 3-5 and 6-8 from ACE Fitness.
Lesson Plans for The Power of 3: Get Healthy with Whole Grain Foods  (Y,M)
This school-based curriculum available from the University of Minnesota Extension Service is designed to increase intake of whole grain foods by elementary school students in grades 3 to 6. Includes activities, fact sheets, handouts, articles, and more.
Eat Smart. Play Hard.™ Materials  (Y,M)
PDF sticker book, articles, videos, handouts, and guidelines for ages 6-8 from the USDA.gov on healthy eating.
My Plate Kids Place  (Y)
Dozens of activity sheets and interactive games to help teach a younger audience about nutrition and healthy eating. Teaches differences in diets across the world, as well as flash cards for healthy foods and much more. From ChooseMyPlate.gov.
Nutrition Education Games  (Y,M,O,T)
From HealthyEating.org, brought to you by Dairy Council of California. Committed to elevating the health of children and families through the pursuit of lifelong healthy eating habits. Provides lessons, quizzes, games, activities, hand outs, and more for Grades 3-12.
Food Safety Education For Kids & Teens  (Y,M,O,T)
Be Food Safe Activity Book, Food Safety at Home Podcasts, Food Safety Mobile Game, safe food preparation tips, and more. From the USDA.
Publications and Educational Resources - Fruits & Vegetables  (Y,M,O,T)
A large collection of PDF articles on growing your own healthy food. Provides information on what type of soil is best for certain plants, growing seasons, fertilizer needs, and much more. From the Virginia Cooperative Extension.
Staying Healthy  (Y,M,O,T)
Find out how to take care of your body, eat healthy, and stay fit with hundreds of articles providing information on healthy eating, good hygiene, various illnesses, and more. From KidsHealth.org.
Food Is Elementary  (Y,M,O,T)
Food is Elementary (FIE) is a unique and vibrant curriculum introduced into schools and communities that teach children about food, nutrition, culture, and healthy living. Provides licensed curriculum, a blog with outdoor activity guides, videos, and articles on healthy eating.
Grain Facts for Kids  (Y,M,O)
A simplified encyclopedic article on different types of grains. Provides a wealth of information on each type of grain including history, production, cultivation, nutrition, health benefits, and more! From Kiddle.
Cereal Grains  (Y,M,T)
A large collection of lesson plans for teacher to help students learn the basics about cereal grains. They will learn the main seven types of grains, the nutritional value found in cereal, and they will cook with a grain. From the Utah Education Network.
Harvest of Fear  (M,O,T)
If you are including lessons of health and nutrition in your homeschool, don't miss this PBS website about the controversial topic of genetically modified (GM) foods. There is an accompanying teacher's guide for educators linked at the bottom, interviews from Farmers and Scientist, and a links to more information about BioTech.
Science Fair and STEM Projects Using Fruits and Vegetables  (M,O)
E-book guide with teacher tips and student projects for grades 3-8; free registration with email required.
Metabolism & Nutrition Lessons  (O,T)
Lesson plans for high school, AP high school, and college students, covering topics like lactose intolerance and the molecular structure of fat. From BioInteractive.
The Science Learning Hub Food Lessons and Resources  (Y,M,O,T)
The Science Learning Hub | Pokapū Akoranga Pūtaiao is a publicly-funded educational website for science in New Zealand. You can find tons of explainer articles, videos, diagrams, interactives, science projects, and activities on food, nutrition, food science, food production, food safety, and more.
Suggested Reading About Nutrition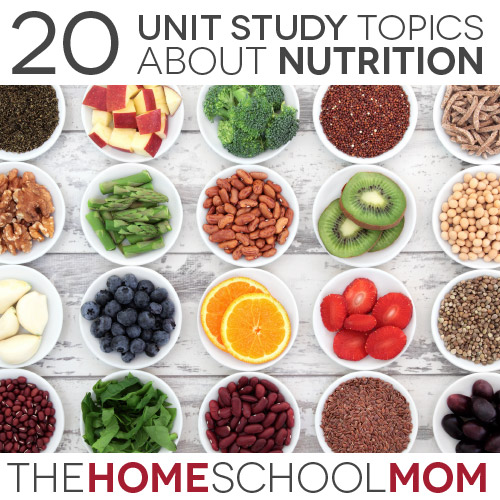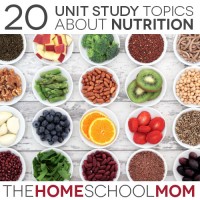 Nutrition is an ideal homeschooling topic for the 10 - 14 year olds in your family or homeschool co-op. These middle years are an excellent time to go into more depth about what we eat and how it affects our health and growth. Tweens and early teens are especially interested in the changes brought by adolescence, and nutrition is a "safe" topic where kids can think about how their current choices affect their future. Read More »