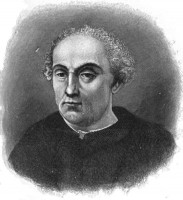 Christopher Columbus is known for "discovering" America in 1492. An Italian explorer, Columbus was commissioned by Spain to find a trade passage to Asia. In 1492 he landed in the Bahamas and claimed the territory for Spain. Columbus was not the first to discover the Americas, but is credited with opening up the North American continent for European colonization. Columbus Day is officially the second Monday in October, but many states and localities are opting to celebrate Indigenous Peoples' Day instead.
Born - October 31, 1451
Died - May 20, 1506
Activities, Lesson Plans, and More
Age Range Key
Y—Young (PreK-3rd)
M—Middle (4th-6th)
O—Older (7th-12th)
T—Teacher Resources
Columbus Day Controversy  (M,O,T)
Each October, a holiday celebrating Christopher Columbus ushers in debate about the man's character and accomplishments. Most people now know that Columbus didn't actually discover America, nor did he discover that the earth was not flat. Beyond that, there are 3 main issues with Columbus' activities in the Americas at the heart of the debate about whether Columbus Day should exist: "the use of violence and slavery, the forced conversion of native peoples to Christianity, and the introduction of a host of new diseases that would have dramatic long-term effects on native people in the Americas." Learn more from this History.com feature on the man, the controversies, and the consequences.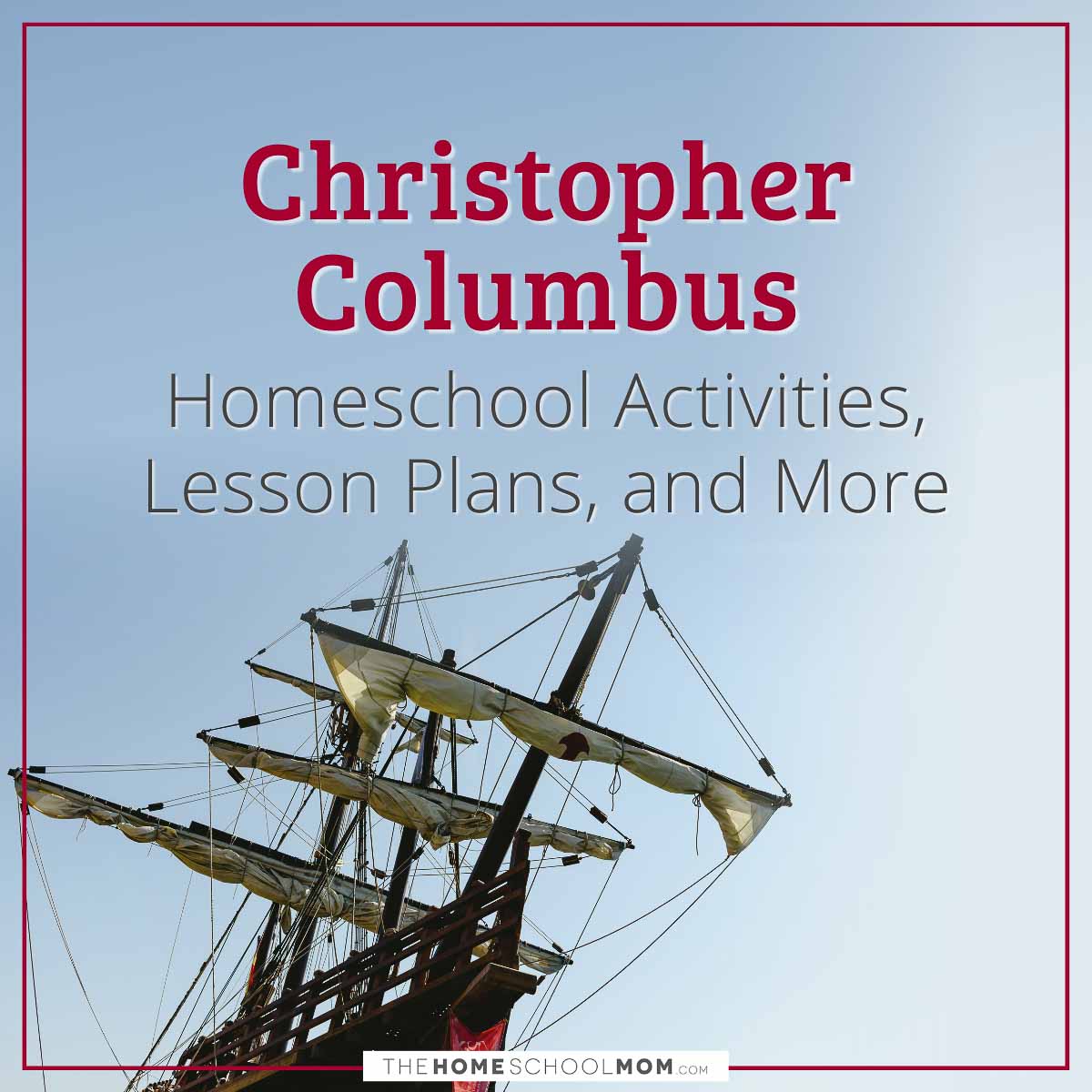 Columbus Day? Indigenous Peoples' Day?  (T)
This article from Harvard's Graduate School of Education tackles some of the issues surrounding Columbus Day and strategies for teaching it in your classroom. The article is accompanied by discussion topics, activity ideas, and other resources.
Un-Columbus Day  (T)
A checklist of dos and don'ts for teaching Indigenous Peoples' Day and/or Columbus Day from Teaching Channel.
Christopher Columbus Overview  (Y,M,O,T)
The History channel has a large collection of videos and articles on and relating to Christopher Columbus. Learn about Columbus's life, his voyage, ships, quest for gold, and more.
Christopher Columbus Biography  (M)
Famed Italian explorer Christopher Columbus discovered the 'New World' of the Americas on an expedition sponsored by King Ferdinand of Spain in 1492. From Biography.com
Columbus Day: Christopher Columbus Sets Sail  (Y,M)
Though he didn't produce much profit for the monarchs of Spain, Columbus opened a path to the new world for all of Europe. YouTube presentation from the History Channel.
Coming to America: Who Was First?  (M,O,T)
An interview with Russell Freedman, author of the book Who Was First? Discovering the Americas, that discusses the various travelers who arrived in the Americas prior to Christopher Columbus. From NPR.
Whatever Happened to the Niña, Pinta, or Santa Maria?  (Y,M,O,T)
Ever wondered what happened to Christopher Columbus' ships? The article from Owlcation looks at the records detailing the Niña, Pinta, or Santa Maria's voyages and their last-known whereabouts.
The Truth About Columbus  (T)
The Oatmeal details the truth about Columbus (and why Bartolome Day might be a more appropriate federal holiday) in this graphic.
Columbus' Letter to the King and Queen of Spain  (M,O)
Transcript of a letter probably dated 1494. The text of this letter details suggestions for colonizing any islands, "both those already discovered and those that may be discovered hereafter." From Fordham University.
Letter from Christopher Columbus Lesson Plans  (M,O,T)
Columbus reported on his first voyage in a 1493 letter written to King Ferdinand and Queen Isabella of Spain. These lesson plans from the Gilder Lehrman Institute of American History has students analyze the letter in a series of exercises.
Journal of the First Voyage of Columbus  (M,O,T)
Christopher Columbus' journal from his first voyage was edited and translated by Clements R. Markham, the full-text of which is available from the University of Kentucky.
1492: An Ongoing Voyage  (Y,M,O,T)
1492: An Ongoing Voyage is a digital exhibition by the Library of Congress that describes Columbus's voyages and their impact on the Americas. It details the peoples of the Americas pre-contact, as well as the European worldview that would come to inform it post-contact. It contains primary sources like historical drawings, maps, photographs, and more.
What Was Columbus Thinking?  (Y,M,T)
In this lesson from EDSITEment, "students read excerpts from Columbus's letters and journals, as well as recent considerations of his achievements. Students reflect on the motivations behind Columbus's explorations, his reactions to what he found and the consequences, intended and unintended, of his endeavor." For grades K-5.
Mapping the Past  (M,O,T)
Mapping the Past is a lesson from EDSITEment that uses historical maps to gain an understanding of Christopher Columbus' voyages and exploration of the Americas. For grades 6-8.
Other Worlds: The Voyage of Columbus  (O,T)
In this lesson from EDSITEment, "students can observe the events of 1492 from this dual vantage-point, exploring the two worlds that made contact when Columbus stepped ashore." For grades 9-12.
Zinn Education Columbus Resources  (Y,M,O,T)
Zinn Education has a large collection of lessons, activities, and other resources for re-thinking Columbus and learning about the Native cultures he encountered.
Columbus Day Activities  (Y)
DLTK's Crafts for Kids has a large collection of Columbus Day crafts, coloring pages, songs, and more.
Columbus Day Crafts and Activities  (Y)
Columbus Day crafts, maps, worksheets, coloring pages, and projects for preschool, kindergarten, and elementary school children. The crafts use materials found around the house. From EnchantedLearning.com.
Columbus Day Facts for Kids  (Y,M)
From SoftSchools.com, this webpage contains links to a timeline and quiz on Christopher Columbus and Columbus Day.
Columbus Day Holiday Recommended Reading  (Y,M)
Kids' books that teach about Christopher Columbus from Apples 4 the Teacher.
Columbus' Voyage  (Y,M,T)
From Enchanted Learning. Students learn geography and history by mapping Columbus' voyage and building small replicas of his three ships.
Christopher Columbus Activities for Kids  (Y,M,T)
Mr. Nussbaum has a good collection of Christopher Columbus activities, worksheets, quizzes, reading exercises, and other resources.