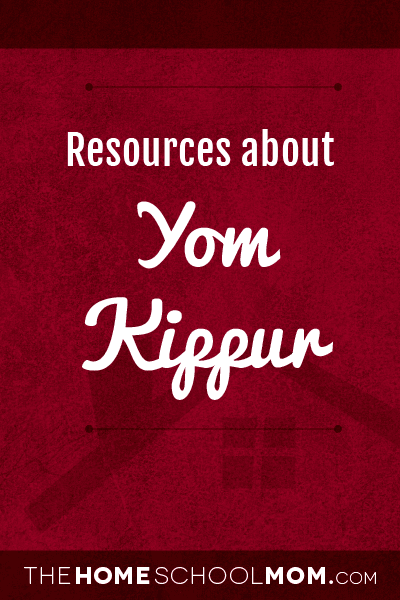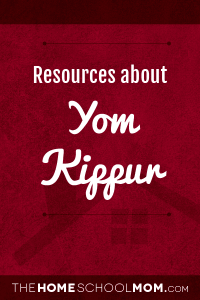 High Holiday Printables and Crafts for Kids (Y, M, T)
Gateways has a large collection of resources for teaching and celebrating the High Holidays with kids. It includes craft ideas and printable worksheets, guides, games, puzzles, and activity pages.
High Holiday Resources (Y, M, O, T)
This list of resources from the Jewish Education Project has a lot of fun resources for teaching K-12 students about the High Holidays. It includes videos, playlists, quizzes, lesson plans, and apps.
High Holidays Lesson Plans and Resources (Y, M, O, T)
A large collection of educational resources to learn about the High Holidays from The Lookstein Center. Includes lesson plans, vocabulary cards, quizzes, articles, activities, games, videos, and songs.
Yom Kippur (Y, M, O, T)
From Judaism 101.org
Yom Kippur (Day of Atonement) (Y,M)
Learning resources from NSW Board of Jewish Education.
Yom Kippur Activities for Kids and Teachers (Y,M,O,T)
From Kiddy House.com
Yom Kippur (Y,M,O,T)
Kids activities from Akhlah Inc.
Yom Kippur is here (Y)
From Torah Tots.com
Yom Kippur for Kids (Y,M,O,T)
From Chabad.org
Yom Kippur (Y,M,O,T)
From Holiday Insights.com
Yom Kippur Without Fasting (Y)
Ideas on how kids can "atone" too.
How to Explain Yom Kippur to Children (Y,M,O,T)
From ehow.com
Yom Kippur Activities (Y,M,O,T)
Yom Kippur activities from The Holiday Spot.com
Rosh Hashanah and Yom Kippur Resources and Activities (Y,M,O,T)
A large collection of articles, resources, and activities for learning about and celebrating Rosh Hashanah and Yom Kippur from Holidays.net. You can find background information on various symbols, stories, recipes, videos, and coloring pages.
Jewish Holidays (Y,M,O,T)
Learn Religions is an educational DotDash blog focused on educating the general public about the world's religions through unbiased and beginner-friendly information. You can find a large collection of articles on Rosh Hashanah and many other Jewish holidays.
High Holidays (Y,M,O,T)
Information for Rosh Hashana and Yom Kippur including recipes, family activities, and tolls for growth and renewal.