Age Range Key
Y—Young (PreK-3rd)
M—Middle (4th-6th)
O—Older (7th-12th)
T—Teacher Resources
Victory Over Japan Day: End of WWII (Interactive Timeline) (Y,M,O,T)
"V-J Day, or Victory over Japan Day, marks the end of World War II, one of the deadliest and most destructive wars in history. When President Harry S. Truman announced on Aug. 14, 1945, that Japan had surrendered unconditionally, war-weary citizens around the world erupted in celebration." Learn more in this interactive timeline and additional resources from the US Department of Defense.
Veteran Stories from V-J Day (M,O,T)
As a part of the Veterans History Project, the Library of Congress has recorded and archived veteran stories of their experiences in WWII and V-J Day. Each audio story is accompanied by biographical details and photos.
Timeline of Events 1941-1945 (Y,M,O,T)
A timeline of major WWII events occurring in the Pacific region from The History Place™.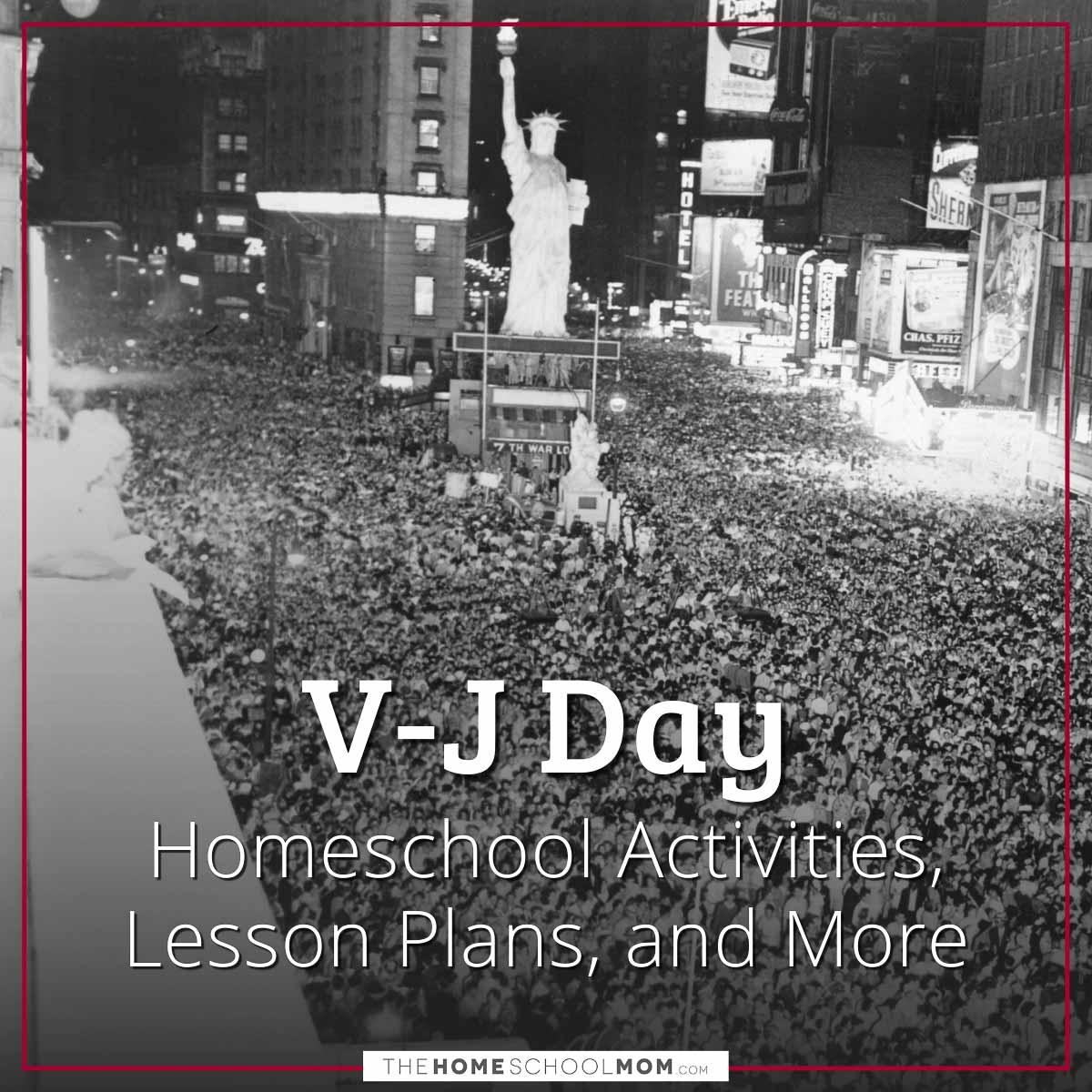 More from the Scene of That Famous V-J Day Kiss in Times Square (Y,M,O,T)
A LIFE Magazine photo essay that explores the iconic V-J Day Kiss photo, celebrations in New York Times Square, and more.
The Road to VJ Day, 75 Years Later (M,O,T)
This LIFE Magazine article and photo essay looks at the events leading up to Japan's surrender in 1945.
V-J Day (Y,M,O,T)
This V-J Day page from History contains videos, images, related articles, and trivia to fully understand V-J Day.
1945: Allied nations celebrate VJ Day  (Y,M,O,T)
A look at V-J Day in the UK from the BBC On This Day site.
Victory Over Japan Day (V-J Day)   (Y,M,O,T)
Notable about V-J Day were the public celebrations around the world over the end of WWII. Learn more about them from Historic UK.
The Surrender of Japan August 14 - September 2, 1945  (Y,M,O,T)
This article from WWII Database covers some of the events leading up to Japan's surrender on V-J Day.
Formal Surrender of Japan, 2 September 1945  (Y,M,O,T)
An original photo of Japan's formal surrender in Tokyo Bay, from Department of the Navy, Naval History and Heritage Command.
V-J Day Primary Sources (Y,M,O,T)
This 75th-anniversary roundup article from the National Archives features a collection of V-J Day primary sources, including photos, videos, radio broadcasts, documents, and more.
V-J Day Facts for Kids (Y,M)
History for Kids has an age-appropriate article on V-J Day, the events leading up to it, and the events following.