Activities, Lesson Plans, and More
Age Range Key
Y—Young (PreK-3rd)
M—Middle (4th-6th)
O—Older (7th-12th)
T—Teacher Resources
US Courts Educational Resources  (M, O, T)
USCourts.gov is the official home of the United States' Federal Courts system. In addition to news and information about the Supreme Court and other federal courts, it hosts a large amount of educational resources such as lesson plans, online activities, and virtual events.
iCivics Judicial Branch Lesson Plans  (M, O, T)
iCivics provides nonpartisan lessons and educational resources for teaching civics and the legal system. Its Judicial Branch resources contain lesson plans, online activities, and games for middle-school and high-school students.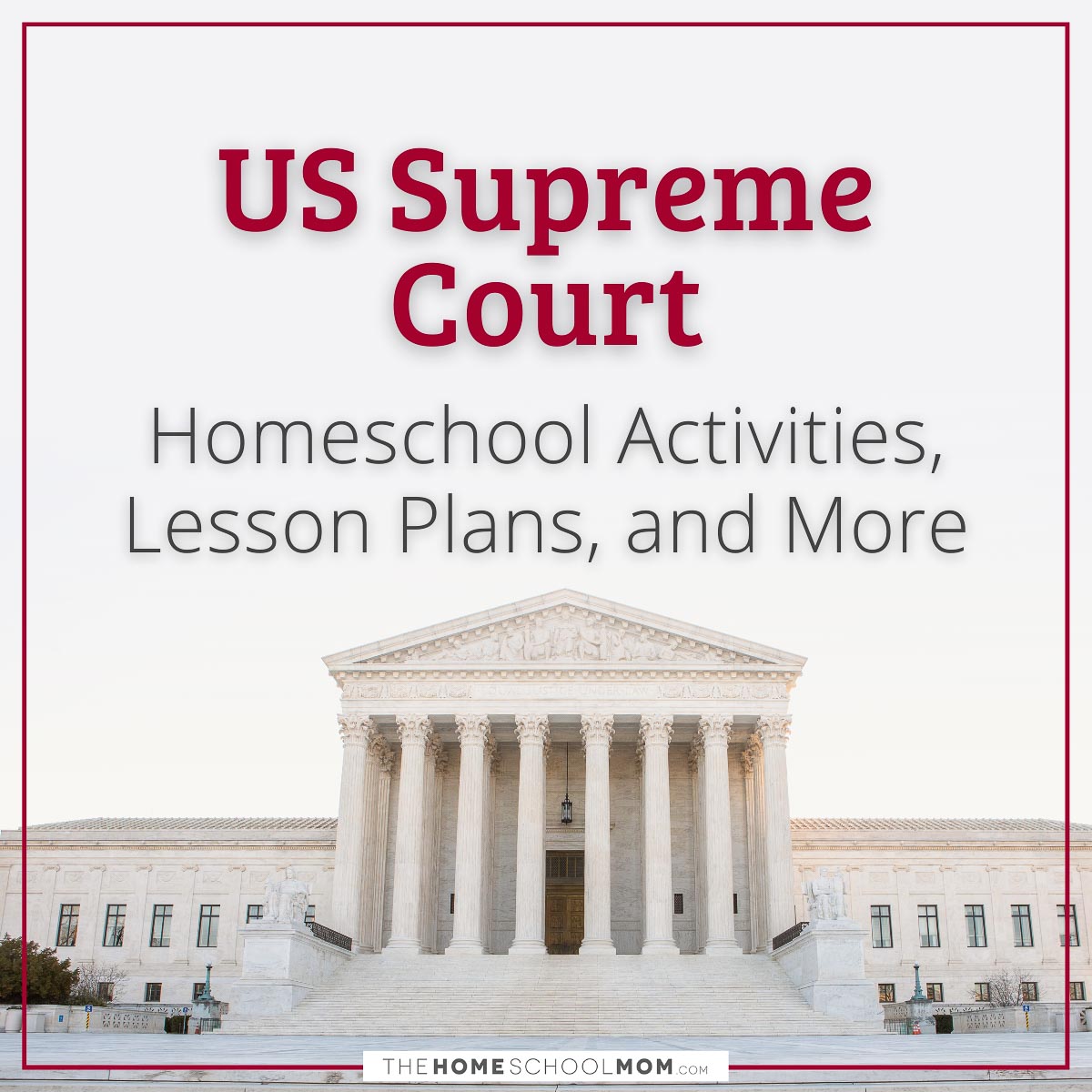 PBS Supreme Court Lesson Plans  (Y, M, O, T)
PBS Learning has a large collection of Supreme Court lesson plans, where you can find resources on specific topics, Justices, Presidents, and historical periods using historical video and interviews.
Street Law Supreme Court Lessons and Activities  (M, O, T)
Street Law is a nonpartisan, nonprofit organization devoted to producing educational materials to teach law and civics. Its Supreme Court resources include "case summaries, lesson plans, learning activities, and teaching strategies on current and historic SCOTUS cases."
Supreme Court Landmark Cases  (M, O, T)
LandmarkCases.org is an educational website developed by Street Law and the Supreme Court Historical Society that features the 20 most-cited Supreme Court decisions to date. You can find a summary of each case, as well as supplemental educational materials for middle-school and high-school aged students.
The Supreme Court Historical Society  (M, O, T)
"The Supreme Court Historical Society is a private, nonprofit organization dedicated to preserving and communicating the history of the U.S. Supreme Court." Its website publishes articles on various historical topics, contains historical journal publications, and other educational resources.
SupremeCourt.gov  (Y, M, O, T)
SupremeCourt.gov is the online home of the Supreme Court. You can find the Court's calendar, transcripts of oral arguments, written opinions, information on Justices, the Court's history and traditions, and an FAQ page for practical information and interesting Court and Justice trivia.
The Supreme Court History and Traditions  (Y, M, O, T)
SupremeCourt.gov has a History and Traditions page that provides an in-depth look at the Court's history, interesting traditions and trivia, and online exhibitions of historical objects, documents, artwork, and photographs.
SCOTUSblog  (M, O, T)
SCOTUSblog is an unbiased news source of past, present, and upcoming Supreme Court cases, in-depth analysis, and other issues surrounding the Court.
Supreme Court Cases on Oyez  (M, O, T)
Oyez is a free law project from Cornell's Legal Information Institute (LII), Justia, and Chicago-Kent College of Law. It is an excellent resource for finding information on Supreme Court cases and includes the outcomes, audio transcripts, full-text of opinions, and plain-English summaries of each case. You can also find detailed biographies of present and past Supreme Court Justices and which cases they argued and wrote opinions on.
The Supreme Court for Kids  (Y, M, T)
A brief overview of the Supreme Court, fun facts, games, trivia quizzes, and other resources for kids. From MrDonn.org
How the Supreme Court Works (Infographic)  (Y, M, O)
USA.gov provides information for US residents and on all three branches of the US government. This infographic provides a basic overview of how cases move through the courts system.
Supreme Court Book List for Children and Teens  (Y,M,O,T)
Although the main website is no longer actively maintained, this reading list is a good place to find titles related to the Supreme Court. titles are separated between Children and Young Adult/Teen categories.
Judiciary Act of 1789  (Y,M,O,T)
Signed into law by President George Washington on September 24, 1789, The Judiciary Act of 1789, is the official law creating the Supreme Court.
Judiciary Act of (1789) - Further Readings  (M,O,T)
This encyclopedic article from JRank.org contains background information on the Judiciary Act of 1789 as well as context about why and when it was written.
Supreme Court - A Brief History  (Y,M,O,T)
This article from Thought Co. provides a brief overview of the Supreme Court, how it was established, and changes it's undergone.