Activities, Lesson Plans, and More
Age Range Key
Y—Young (PreK-3rd)
M—Middle (4th-6th)
O—Older (7th-12th)
T—Teacher Resources
Ratatype.com  (Y,M,O,T)
Learn to type faster with the Ratatype typing tutor. Offers a free online typing test that will produce a certificate of your speed and accuracy. Useful for employers.
Typing.com Curriculum  (Y,M,O,T)
Typing.com has a comprehensive collection of interactive lessons, tests, games, and more for beginner to advanced typists. The site also includes information on basic computer and tech literacy, online safety, coding, and career prep.
TypingClub Curriculum  (Y,M,O,T)
TypingClub has a massive online collection of more than 600 interactive lessons, games, and activities for learning touch typing and keyboarding skills.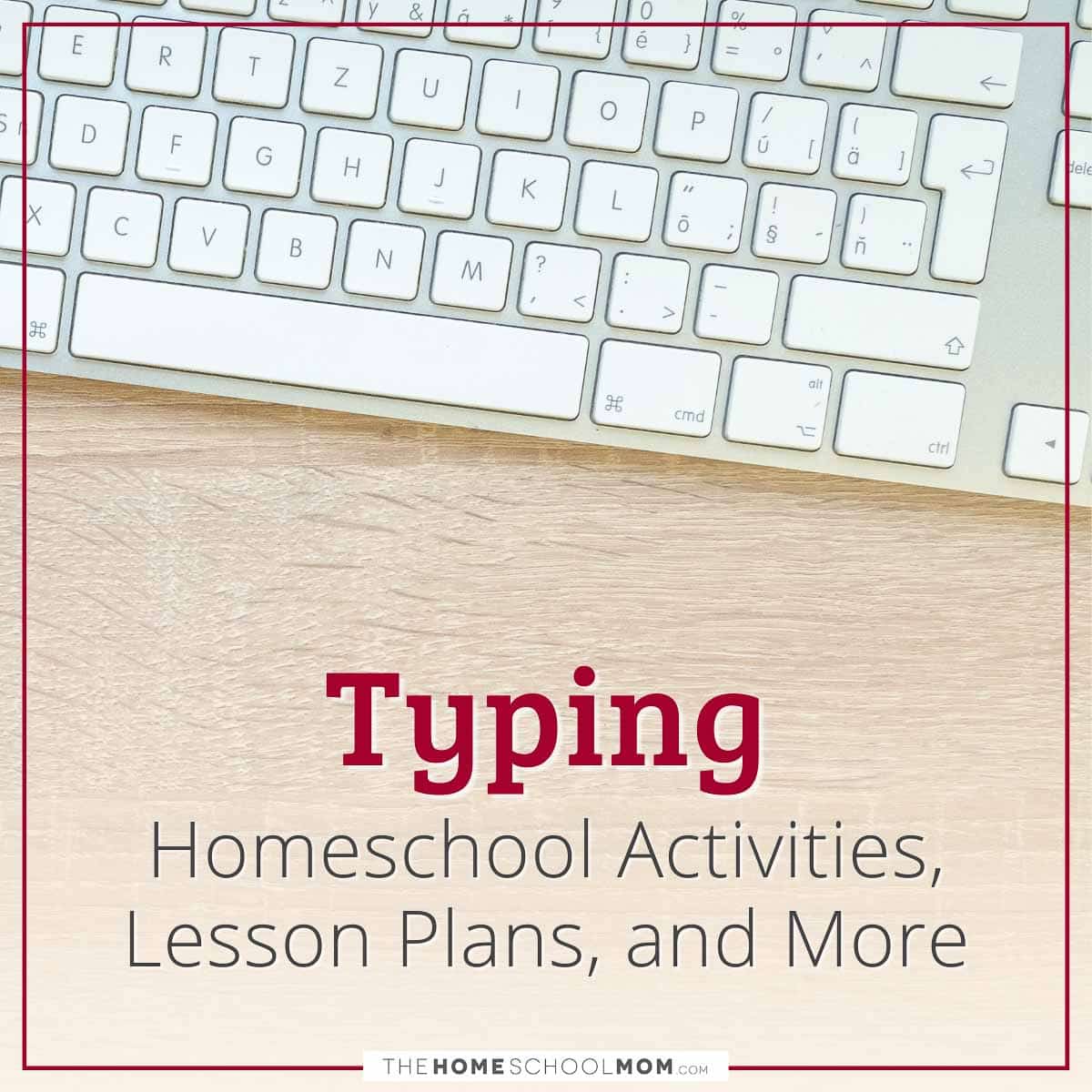 TypingLessonsFree.com Unit  (Y,M,O,T)
TypingLessonsFree.com has a 30-part unit for beginner typists, lessons and tutorials for intermediate and advanced typists, games, and practice tests.
UEN Keyboarding Curriculum  (Y,M,O,T)
Utah Education Network has a large collection of lessons, worksheets, presentations, activities, and more for teaching keyboarding and typing skills.
Peter's Online Typing Course  (Y,M,O,T)
Peter's Online Typing Course is a 30-part introduction to typing study unit, complete with videos, diagrams, explanations, and practice exercises. The site also includes lessons for Speed Typing and Musical Typing.
TypingWeb  (Y,M,O,T)
TypingWeb is a free online typing tutor and keyboarding tutorial for typists of all ages. All skill levels will benefit from TypingWeb's free keyboarding lessons.
Learn2Type Typing Unit  (M,O,T)
Learn2Type's 10-part typing unit starts with lessons on typing basics, like posture and finger placement, and then moves on to more advanced skills like keystroke development and speed testing.
Touch Typing Study: Non-English Keyboards  (M,O)
Want to practice typing in another language? Touch Typing Study is one of the few sites that will allow you to do so. The site has practice exercises and keyboard layouts available for over 100 languages.
Free Typing Software  (Y,M,O,T)
This list from Soft Famous features free software and free trial typing software available for download on Windows.
Kiran's Free Typing Tutor  (Y,M,O,T)
"Kiran's Typing Tutor is packaged and written for Microsoft Windows operating system, which lets you to learn Touch Typing and improve typing skills and speed in a very easy way with in the shortest possible time. It has advanced features like Typing Lessons, Typing Practice, Typing Tests, Numeric Typing, Kids Typing, Typing Games, statistical graphs, finger preview, and key preview."
Keyboarding Zoo  (Y)
"Keyboarding Zoo is a fun and educational activity to help early elementary age students learn the keyboard. Children are encouraged to use their index or pointer fingers to match letters on the screen to their keyboards. Uppercase letters, numbers and symbols are coming soon!" Designed for Pre-school students.
Dance Mat Typing  (Y)
Short, easy typing lessons from the BBC that use animated characters to introduce young students to hand placement and keyboard layout.
Free Typing Games for Kids  (Y,M)
A variety of free single-player and multi-player games typing games for keyboarding practice. For grades K-5.
Free Online Typing Games  (Y,M,O,T)
139 free online typing games from TypingGames.Zone.