Jump to:
Age Range Key
Y—Young (PreK-3rd)
M—Middle (4th-6th)
O—Older (7th-12th)
T—Teacher Resources
Aircraft
Aerofiles  (Y,M,O,T)
Aerofiles is a comprehensive website dedicated to detailing the specifications and data of 11,000+ types of aircrafts, from A to Z.
How Things Fly: Educational Site for Kids  (Y,M)
How Things Fly is a companion website for a physical exhibition at the Smithsonian National Air and Space Museum. You can find videos, graphics, animations, and activities that explain topics like: The Forces of Flight, Gravity & Air, Propulsion, How Wings Work, and more.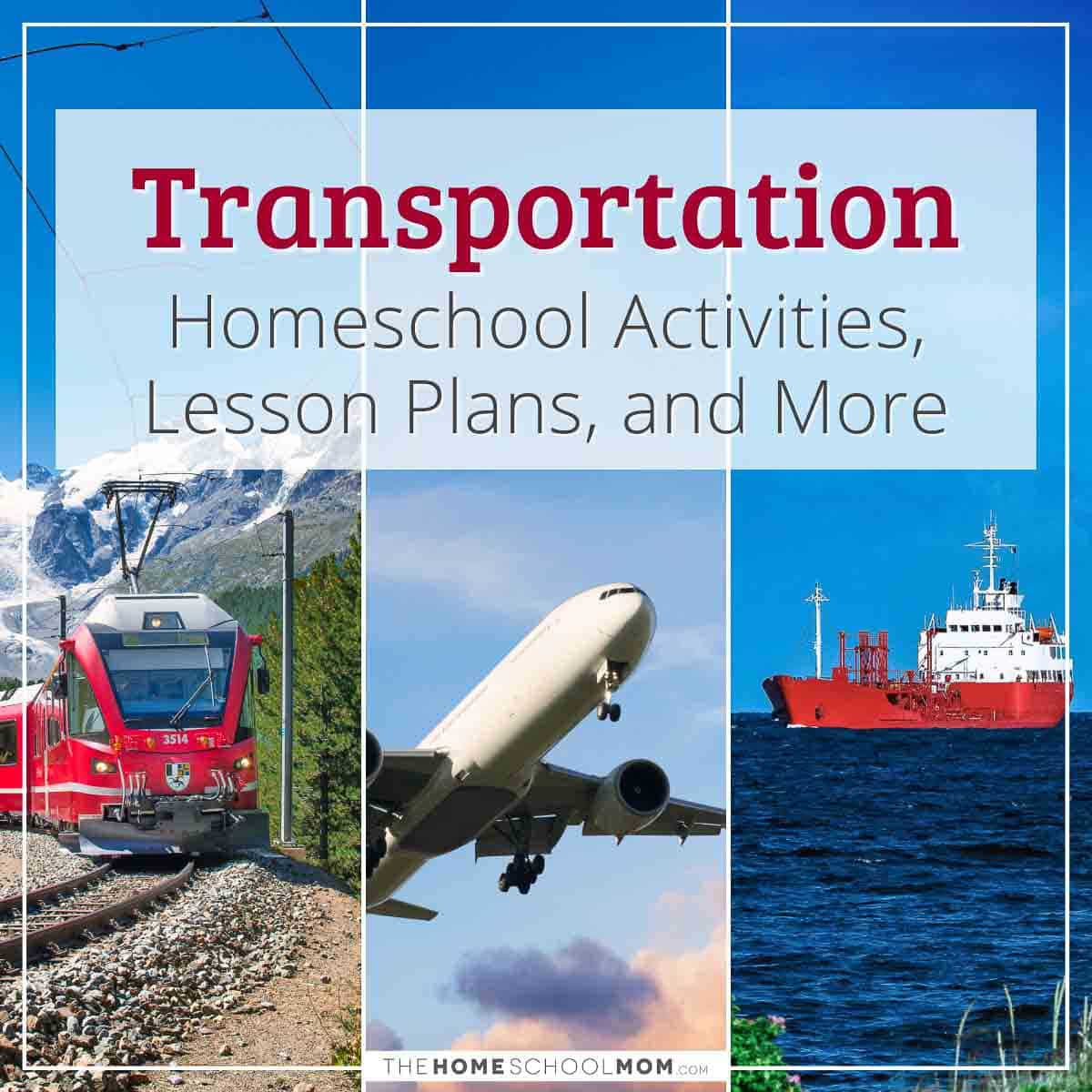 What is Aeronautics?  (Y,M,O,T)
What is Aeronautics is an educational website for kids from NASA's Ultra Efficient Engine Technology Program. The site includes an explanation of aeronautics, flight dynamics, airplanes, engines, the history of flight, a glossary of flight vocabulary, lesson plans, resource links, and more.
NATCHA - Kids Corner - Career/Classroom Materials  (Y,M,O,T)
NATCA offers air traffic control activity books, posters, coloring books and informative pamphlets.
How Black Boxes Work  (O,T)
Learn the history of flight data and voice recorders as well as how they work and what the future holds for this technology. From How Stuff Works.
Paper Airplanes  (Y,M,O,T)
Teach-nology has instructions, diagrams, and tips for folding a variety of paper airplane crafts.
Paper Airplanes  (Y,M,O,T)
From Surfing the Net with Kids. Contains time tested models, one that held the Guinness Book record for time aloft (18.8 seconds), an origami kamikaze water flyer, and a paper airplane hangar.
The Online Paper Airplane Museum  (Y,M,O,T)
The Online Paper Airplane Museum is a website with over 800 free paper airplane designs, going all the way back to the 1880s.
Hot Air Balloons
Hot Air Balloon Facts for Kids  (Y,M,O,T)
Find information on how high they can fly, what kind of fuel they burn, where popular balloon festivals are held and more. From ScienceKids.co.nz.
Anatomy of a Hot-Air Balloon  (Y,M,O,T)
Learn all about how hot air balloons are constructed and function from the Plano Balloon Festival: About Balloons.
History of Hot-Air Ballooning  (Y,M,O,T)
On June 5, 1783, the Montgolfier brothers, sent their first unmanned balloon high above the town square of Annonay, France succeeding in the creation of the world's first hot-air balloon. From the Plano Balloon Festival.
How Hot Air Balloons Work  (Y,M,O,T)
An in-depth article from How Stuff Works that looks at how hot air balloons fly, how they are piloted, and more.
Anderson Abruzzo Albuquerque International Balloon Museum: Virtual Tour  (Y,M,O,T)
If you can't visit the Anderson Abruzzo Albuquerque International Balloon Museum in person, you can take a virtual tour using Google Maps. The Museum has virtual walk-through available for each of its exhibits.
Hot Air Balloon Activities  (Y,M,O,T)
Learn about ballooning, air pressure, wind, and more with these hot air balloon science projects, activities, and handouts from Liberty Balloon Co.
Hot Air Balloon Coloring Pages  (Y,M,O,T)
Monday Mandala has a large collection of printable hot air balloon coloring pages, illustrated in a range of styles and complexities for all ages.
Trains
History of Railroads and Maps  (M,O,T)
Trains have played an important role in the human history. This collection from the Library of Congress provides many articles on the vast history of trains and the railroad in the United states. Also included are historic maps of many railways that were important throughout history.
History.com: Trains  (Y,M,O)
From railroad robberies and secret trains that carried nuclear weapons, to the development of the transcontinental railroad and famous train designs that changed the world, the History Channel provides an educational look into the fascinating stories that surround this seemingly mundane object in our everyday lives.
The Transcontinental Railroad: The Track that Built America  (M,O)
This 20-minute video from Megaprojects presents a deep look into the history of one of America's most ambitious projects. It explores the exciting, and sometimes controversial, history of the Transcontinental Railroad, and how it connected and unified a diverse and divided nation.
How the Steam Train Changed The World  (M,O)
The introduction of steam railways in the early 19th century changed Britain in a way no one could have predicted. This video from Absolute History explores how trains created a domestic revolution, changing the way we lived, from the houses we lived in to the food we ate.
Riding and Working on the Railroad  (M,O,T)
In the 1920s, railroads were a central part of American life. Railroad lines crisscrossed the country. They carried people, manufactured goods, food, the daily mail, and express packages. In this article The Smithsonian's National Museum of American History explores this long history of trains allowing students to learn about what it was like in the golden age of locomotion.
Chronology of America's Freight Railroads  (Y,M,O,T)
The Association of American Railroads provides detailed timeline on the history of the railroad and trains in America. This site also provides fact sheets, and a detail history of these amazing machines.
History of Trains  (Y,M)
Trains have been a popular form of transportation since the 19th century. When the first steam train was built in 1804, people were worried that the speed would make rail passengers unable to breathe. Discover fun and interesting historical facts about trains on this interactive site by DK findout! Students can explore labeled diagrams on different types of trains, and brief histories on their importance.
Train Facts & Worksheets  (Y,M,T)
This site by Kidskonnect brings students a wealth of fun activities and worksheets to learn about one the most important inventions in history. Students can explore facts, history, different types of trains and more through the extensive content provided.
Boats & Ships
The Mariner's Museum  (Y,M,O,T)
America's Maritime Treasure. You'll find one of the largest international maritime history museums filled to the crow's nest with prized artifacts that celebrate the spirit of seafaring adventure. Explore over 60,000 square feet of gallery space with rare figureheads, handcrafted ship models, Civil War ironclad USS Monitor artifacts, paintings, small craft from around the world, and much more.
FREE Online Shipwreck Broadcast  (Y,M,O,T)
A FREE hour-long broadcast, recorded live on November 5, 2009, takes viewers deep under the cold dark waters of Lake Champlain to the wreck of the Sarah Ellen. Hear the tragic story of the schooner's sinking in the winter of 1860, and listen to nautical archaeologists tell of the underwater discovery in 1989. Check the Educator Resources for follow-up information, lesson plans, and curricula. From Lake Champlain Maritime Museum.
Ships of the Sea Maritime Museum  (Y,M,O,T)
Ships of the Sea Maritime Museum, founded in 1966, exhibits ship models, paintings and maritime antiques, principally from the great era of Atlantic trade and travel between England and America during the 18th and 19th centuries.
USS Alabama Battleship Memorial Park  (Y,M,O,T)
Courage comes alive at Battleship Memorial Park, one of America's finest military parks. Here, along the shores of Mobile Bay, you'll experience heroism spanning more than seven decades from World War II to Desert Storm. View the battleship USS Alabama along with a submarine and many aircraft.
Nova Online: The Vikings  (Y,M,O)
The Vikings is an educational website designed to accompany a PBS series of the same name. PBS.org.
Pontoons  (Y,M,O,T)
From Infoplease.com, an explanation of how pontoons are used to raise sunken ships and support bridges.
MuseumShips  (Y,M,O,T)
MuseumShips is an online directory website for historical ships that have been converted into museums. You can search for museums by type of ship, by U.S. state, country, or by interactive map.
Virtual Shipwreck Tours  (Y,M,O,T)
The Bureau of Ocean Energy Management hosts videos, photos, 3D models, and more for exploring several shipwrecks.
Boat-Making STEAM Activity  (M,O,T)
"For this challenge, students use a variety of common office and household supplies to design a boat. Their goal: to not only have the fastest boat, but to also take into account how much mass (or "cargo") the boat can carry, the stability of the boat in the water, the total mass of the boat, boat aesthetics, and how much it "costs" to construct." From Teach Engineering.