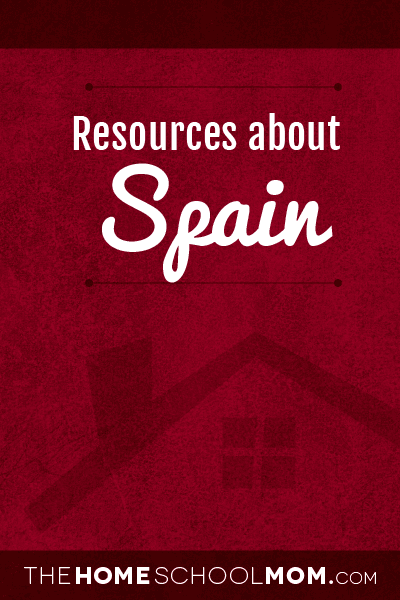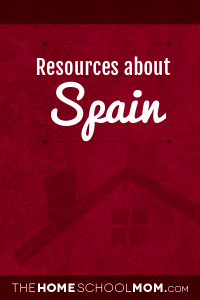 See legend at bottom for explanation of age codes
Spain Lapbook (Y,T)
From HomeschoolShare
The Internet Picture Dictionary: Spanish (Y,M,O,T)

French Spanish online (Y,M,O,T)
A place to learn French and Spanish online and for Free for English speakers. Practical lessons based on day to day life. Vocabulary, games and activities to learn French and Spanish with the correct accent and for FREE.
The Internet Picture Dictionary: Spanish (Y,M,O,T)

History and explanation of Corrida de Torros, or Bullfighting (Y,M,O,T)
Origins and History of Bullfighting
Kids' literature featuring Spain (Y,M)
Top literature picks for children with themes related to Spain
Interactive map of Spain (Y,M,O,T)
Excellent clickable map with further regional information available as you drill down through the subsequent maps.
Si Spain! (Y,M,O,T)
Comprehensive website featuring Spain's history, language, culture, and more.
Photo tour of Spain (Y,M,O,T)
Start by clicking on the map and follow the links to the photos of different areas of the country.
Spain File Folder Game (Y)
From HomeschoolShare
Age Range Key
Y—Young (PreK-3rd)
M—Middle (4th-6th)
O—Older (7th-12th)
T—Teacher Resources