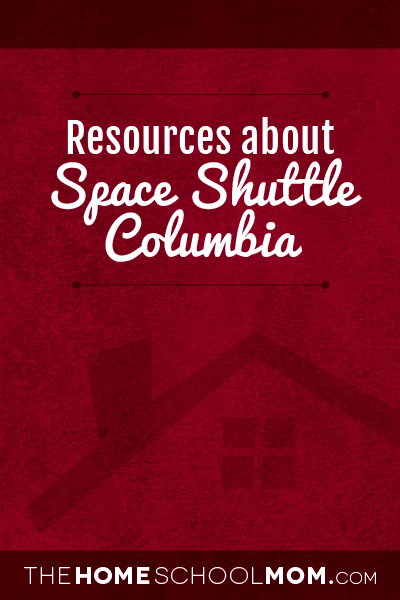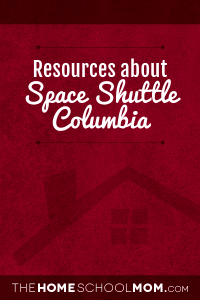 See legend at bottom for explanation of age codes
Space Shuttle History (Y,M,O,T)
A video from National Geographic
NASA SPACESHIP/ROCKET: Space shuttle videos for kids (Y,M,O,T)
From Things That Go TV
What Was the Space Shuttle (Y)
Part of the NASA Knows! (Grades K-4) series.
Top 10 myths surrounding NASA's Columbia space shuttle disaster (Y, M, O, T)
An article by James Oberg, a NBC News Space Analyst. From nbcnews.com
Space Shuttle Columbia Fast Facts (Y, M, O, T)
From CNN.com
NASA Orbiter Fleet - Space Shuttle Columbia (Y, M, O, T)
The Columbia Space Shuttle was the first of NASA's winged orbiter fleet designed to be reusable. From NASA.gov
Columbia: First Shuttle in Space (Y, M, O, T)
A brief timeline and history of the Columbia Space Shuttle. From Space.com
Space Shuttle Columbia and Her Crew (Y, M, O, T)
This resource honors the STS-107 crew and their dedication to the spirit of exploration and discovery. From NASA.gov
Columbia Space Shuttle Disaster Explained (Infographic) (Y, M, O, T)
Schematics and drawings to explain the Columbia disaster. From Space.com
Profiles of the Columbia Astronauts (Y, M, O, T)
From InfoPlease.com
Day of Rememberance (Y,M,O,T)
From NASA, this page has memorial videos for Apollo 1, Space Shuttle Challenger, and Space Shuttle Columbia as well as bios for each of the astronauts.
The Challenger Center (Y,M,O,T)
The Challenger Centers are located in science and math centers around the US. The website has teacher and student resources including Webcasts, art projects, competitions, games, and science challenges to inspire children to math and science careers.
Age Range Key
Y—Young (PreK-3rd)
M—Middle (4th-6th)
O—Older (7th-12th)
T—Teacher Resources