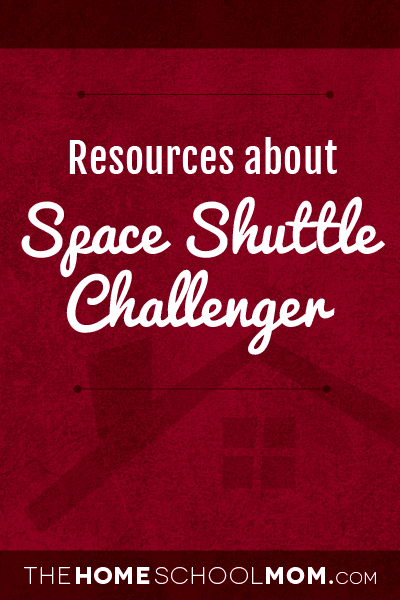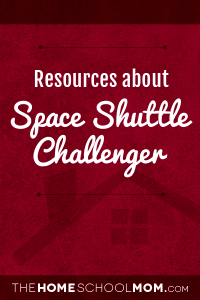 See legend at bottom for explanation of age codes
Space Shuttle History (Y,M,O,T)
A video from National Geographic
NASA SPACESHIP/ROCKET: Space shuttle videos for kids (Y,M,O,T)
From Things That Go TV
What Was the Space Shuttle (Y)
Part of the NASA Knows! (Grades K-4) series.
Printable Space Shuttle Paper Model (Y)
Enjoy this super fun and free printable paper model. All of the paper models you find on this site are originals of papertoys.com!
Day of Rememberance (Y,M,O,T)
From NASA, this page has memorial videos for Apollo 1, Space Shuttle Challenger, and Space Shuttle Columbia as well as bios for each of the astronauts.
NASA's Overview of the Challenger Disaster (O,T)
Detailed overview of the Challenger STS 51-L Accident from NASA
Challenger Shuttle Disaster at 25: NASA Recalls Darkest Moments (T)
This article from Space.com reviews the Challenger disaster from the perspective of a quarter of a century later.
The Big Picture: Space Shuttle Challenger (T)
The Challenger disaster is one of those points in history that everyone who is old enough to remember it can remember where they were when they heard the news. Boston.com's Big Picture captures the mission in photos from the announcement of Christa McAuliffe as the teacher selected for the mission to the coverage of the aftermath.
Challenger Disaster - A NASA Tragedy (M,O,T)
This About.com page for the Space Shuttle Challenger details the mission, the crew, what went wrong, and the aftermath.
The Challenger Center (Y,M,O,T)
The Challenger Centers are located in science and math centers around the US. The website has teacher and student resources including Webcasts, art projects, competitions, games, and science challenges to inspire children to math and science careers.
Age Range Key
Y—Young (PreK-3rd)
M—Middle (4th-6th)
O—Older (7th-12th)
T—Teacher Resources