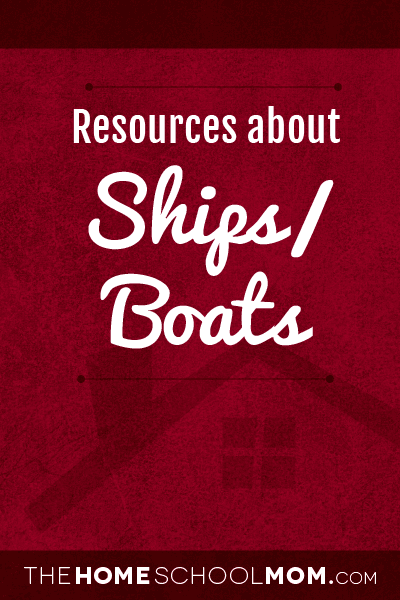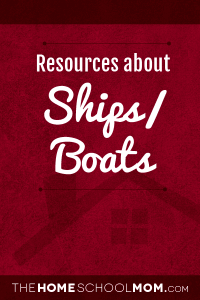 See legend at bottom for explanation of age codes
Shackleton Endurance Expedition (M,O)
From the Burke Museum.org, a compilation of linked websites to learn more about this Antarctic expedition
The Mariner's Museum (Y,M,O,T)
America's Maritime Treasure. You'll find one of the largest international maritime history museums filled to the crow's nest with prized artifacts that celebrate the spirit of seafaring adventure. Explore over 60,000 square feet of gallery space with rare figureheads, handcrafted ship models, Civil War ironclad USS Monitor artifacts, paintings, small craft from around the world, and much more.
FREE Online Shipwreck Broadcast (Y,M,O,T)
A FREE hour-long broadcast, recorded live on November 5, 2009, takes viewers deep under the cold dark waters of Lake Champlain to the wreck of the Sarah Ellen. Hear the tragic story of the schooner's sinking in the winter of 1860, and listen to nautical archaeologists tell of the underwater discovery in 1989. Check the Educator Resources for follow-up information, lesson plans, and curricula.
South Pole (Y,M,O,T)
This site is dedicated to the heroic explorers of our polar regions and the surrounding islands.
Follow the Fleet (Y,M,O,T)
Follow the Fleet was set up to encourage and develop children's interest in the maritime world. It is designed to be used as a teaching aid and is targeted at 7 to 10 year olds learning geography, history, science and environmental studies. A unique aspect of Follow The Fleet is that it has a satellite tracking system where the children can see where the ships are and follow their movements. The children also receive e-mail bulletins from the sea captains on the vessels. From the Irish Maritime Development Office
Ships of the Sea Maritime Museum (Y,M,O,T)
Ships of the Sea Maritime Museum, founded in 1966, exhibits ship models, paintings and maritime antiques, principally from the great era of Atlantic trade and travel between England and America during the 18th and 19th centuries.
Titanic The Experience (Y,M,O,T)
Trained actors in period costume portray Titanic characters, sharing stories of passengers and crew. The Underwater Room, displays an 8-foot replica of Titanic on the bottom of the Atlantic.
USS Alabama (Y,M,O,T)
Courage comes alive at Battleship Memorial Park, one of America's finest military parks. Here, along the shores of Mobile Bay, you'll experience heroism spanning more than seven decades from World War II to Desert Storm. View the battleship USS Alabama along with a submarine and many aircraft.
Nova Online: The Vikings (Y,M)
From PBS.org. Based on recent archeological investigations.
Pontoons (Y,M,O,T)
From Infoplease.com, an explanation of how pontoons are used to raise sunken ships and support bridges
Age Range Key
Y—Young (PreK-3rd)
M—Middle (4th-6th)
O—Older (7th-12th)
T—Teacher Resources