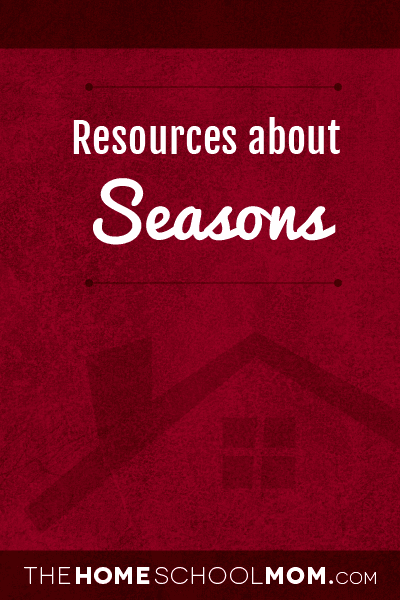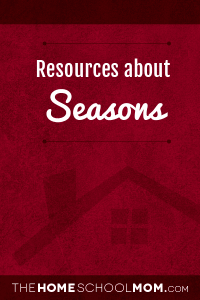 See legend at bottom for explanation of age codes
What Causes the Seasons? (Y)
From NASA Space Place, exploring earth and space! Explanations for students and resources for educators.
NASA Spotlights-Seasons (Y)
NASA Spotlites videos are short (90-120 second) student-produced videos designed to address science misconceptions. The videos are used within classroom-ready 5E lessons that utilize interactive technologies. Lessons foster conceptual change and deeper understanding of scientific vocabulary.
NASA eClips-Seasons (Y)
NASA eClips lesson, students explore how the Earth's relationship with the sun creates seasons and learn new vocabulary to describe this relationship using Frayer Models. This lesson is most appropriate for students in 3rd, 4th, and 5th grade. It is estimated this lesson will take about 45 minutes to complete.
What Are the Causes of the 4 Seasons on Earth? (Y)
From Sciencing.com, a resource for student for all things science related. Offers homework help as well as easy to understand articles that break down science concepts.
Seasons activites from Sheppard Software (Y)
Sheppard Software site offers coloring pages, activities and creative games to help younger students learn about seasons.
Science Projects for Kids: Weather and Seasons (Y)
From TLC's How Stuff Works. This site has a number of science projects for different seasons of the year.
Seasons from neoK12 (Y)
The site offers videos about seasons for elementary students. Online games and puzzles, school presentations, and quizzes are also available.
Seasons background Information and Activities (Y)
From BrainPop Jr. The webpage features a cartoon video explaining season.
Seasons and Days (Y)
The website offers a nice set of worksheets for young learners.
What Is a Solstice and What Is an Equinox (and Why Should I Care)? (Y,M)
Why do we have seasons and information on Equinoxes.
October Theme - ABC Teach (Y,M,O,T)

Science NetLinks:The Four Seasons (M)
To understand that it is the tilt of earth's axis that causes the seasons. Grades 6-8
Age Range Key
Y—Young (PreK-3rd)
M—Middle (4th-6th)
O—Older (7th-12th)
T—Teacher Resources