Rosa Parks was a Black woman who was arrested for refusing to give up her seat on a bus in Alabama to a white man. Her arrest angered civil rights leaders who organized a city-wide bus boycott. The Montgomery bus boycott lasted 381 days and was one of the largest and most successful mass movements against racial segregation in history.
Born - February 4, 1913
Died - October 25, 2005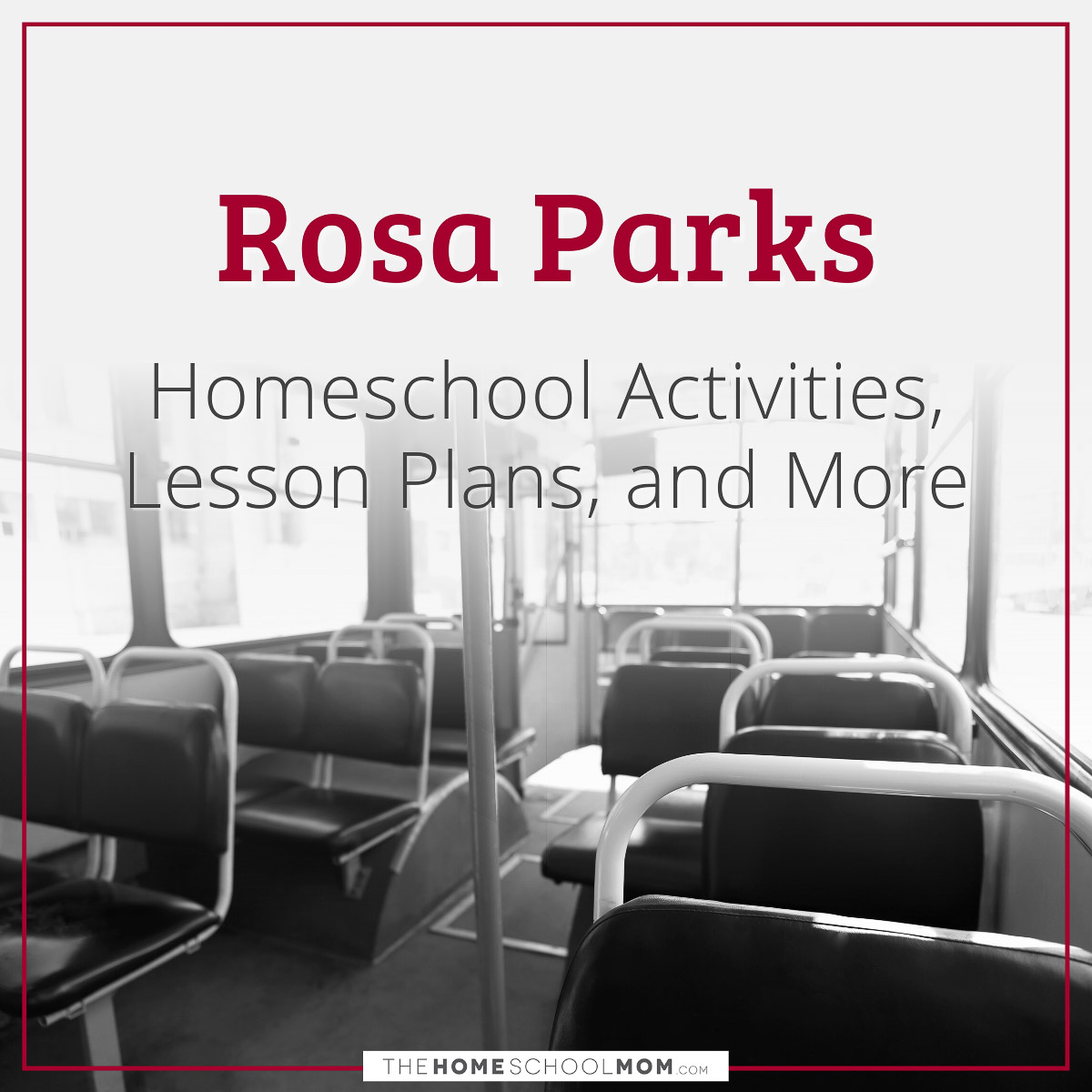 Age Range Key
Y—Young (PreK-3rd)
M—Middle (4th-6th)
O—Older (7th-12th)
T—Teacher Resources
Civil Rights Icon Rosa Parks Dies  (O)
An NPR news report on the death of Rosa Parks.
Opening Up the Textbook: Rosa Parks  (O, T)
These lesson plans from Teaching History ask students to compare textbook passages about Rosa Parks to documents from the time and think critically about the historic materials they read.
Rosa Parks and the Montgomery Bus Boycott  (M)
A brief overview of Rosa Parks and how her refusal to give up her seat helped spark the Montgomery Bus Boycott in 1955.
Rosa Parks and the Montgomery Bus Boycott (Video)  (M, O, T)
This video from PBS Learning follows student reporter on a tour of the Rosa Parks Museum and other notable sites from the Montgomery Bus Boycott. It is accompanied by discussion topics, activity ideas, and additional resources.
Rosa Parks Biography  (Y,M,O,T)
Learn more about the life of Rosa Parks in this biography from NotableBiographies.com.
Rosa Parks Coloring Printable  (Y)
A Rosa Parks printable coloring page that includes a brief biography. From TeacherVision.com.
Rosa Parks Forever Stamp  (Y,M,O,T)
The United States Postal Service unveiled its new Rosa Parks Forever Stamp at the DuSable Museum of African American History during its King Day celebration on Jan 21 2013.
Rosa Parks Lesson Plan  (Y)
Students will reenact Rosa Parks' bus boycott, read her biography, and letters in these lesson plans from LearningtoGive.org. For grades 3-5.
Rosa Parks Library and Museum  (M)
The only museum dedicated to the civil rights icon. Occasionally hosts virtual tours if you can't be there in person.
Rosa Parks Photo Gallery  (Y,M,O,T)
This photo gallary is accompanied by a biography a Rosa Parks, videos, interviews, and a podcast. From the Academy of Achievement, a museum of living history.
Rosa Parks Printables  (Y, M, T)
Woo! Jr. hosts a collection of printable worksheets, puzzles, and coloring pages to celebrate the life of Rosa Parks.
Rosa Parks Standup Bus Craft  (Y)
Children draw faces in this standup bus to remind them of the Rosa Parks story and the Montgomery Bus Boycott that brought about the Supreme Court order to desegregate buses.
Rosa Parks Video and Quiz  (Y)
A brief video on Rosa Parks that includes quizzes and online activities for younger students. From Brain Pop Jr.com
Rosa Parks: In Her Own Words  (O)
"In Her Own Words" is an online exhibition from the Library of Congress that features historic photos, artifacts, letters, and other documents from both the early and late life of Rosa Parks.
Scholastic Teacher Resources: Rosa Parks  (M)
An interactive slide timeline about Rosa Parks. Includes discussion topics and links to primary resources.
Teaching Tolerance: Rosa Parks  (Y, M, O, T)
Teaching Tolerance is home to hundreds of articles, lesson plans, and other resources for teaching Rosa Parks. Use the filters to find something appropriate for all age ranges.
The Death of Rosa Parks  (O)
Rosa Parks was "the first woman and the second black American to lie in honor in the Rotunda of the U.S. Capitol." Learn more about her remembrance at the US Capitol on House.gov.
The Fable of Rosa Parks (Video)  (O)
An interesting video and article from TIME that discusses lesser-known facts about Rosa Parks and how her story has changed over time.
The Hidden Life of Rosa Parks (Video)  (O)
A video from TED Ed on the lesser-known aspects of Rosa Parks. Accompanied by a quiz and links to numerous primary sources for additional learning.
What If I Don't Move to the Back of the Bus?  (M,O,T)
An engaging article from the Henry Ford Museum that provides a history of Rosa Parks, an in-depth look at racial segregation, and raises thought-provoking discussion topics.