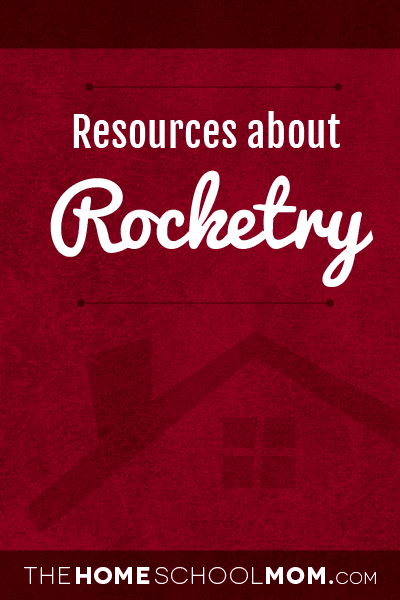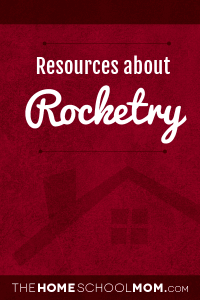 Rocketry Lesson Plans (Y,M,O,T)
Lesson plans on Rocketry from NASA starting with grade K
Aerospace Activities and Lessons Educators Page (Y,M,O,T)
A wide variety of aerospace activities and lesson plans have been generated by active teachers, educators, and NASA engineers and scientists.
Science and Model Rockets (M)
A curriculum for grades 5-8 from Estes Educator.com
3...2...1...PUFF! (Y,M,O,T)
Rocketry Lesson Plans for grades K-4 and 5-8 from the Stem Education Resources division of NASA. IN this lesson, students will construct small "indoor" paper rockets, determine their flight stability and launch them by blowing air through a drinking straw
Sputnik: Fiftieth Anniversary (Y,M,O,T)
NASA Main Page Multimedia Interactive Feature on 50th Anniversary of the Space Age. Sputnik and The Dawn of the Space Age
Sputnik: The Beep Heard Round the World, The Birth of the Space Age (Y,M,O,T)
Podcast from NASA.
Lunar Landing (M,O)
NASA's Math and Science at Work.
Free Supercharged Science Activity Manual and Video Collection (Y,M,O,T)
Ever felt challenged when it comes to teaching science? By special arrangement with Supercharged Science, we have a free collection of experiments and activities from a special science program (including videos and readings) for you to download. Aurora Lipper of Supercharged Science has been kind enough to write several very popular science articles on TheHomeSchoolMom and she has created a remarkable solution to the challenge that homeschoolers face when teaching science. Her K-12 e-Science online science curriculum is a totally fun and exciting curriculum that guides kids step-by-step through science lessons and activities using video instruction combined with lots of hands-on activities and experiments.
Teacher Resources - National Association of Rocketry (T)
Information on starting, funding, and leading a rocketry club
Rockets Away (O,T)
The Rockets Away educational program teaches about the science of rocketry through the use of hands-on experiments, computer software and the building and launching of 2-liter bottle rockets.
Teaching Tips and Curriculum for Model Rockets (T)
From Apogee Rockets. com
Fly Rockets (O,T)
Lots of good information about legalities, how to get started, finding a club and more.
How Rocket Engines Work (M,O,T)
From How Stuff Works
Beginner's Guide to Rockets (O,T)
The Beginner's Guide to Rockets from NASA will help you learn the basic math and physics that govern the design and flight of rockets.
NASA Teaching Materials (Y,M,O,T)
Extensive database of downloadable educational materials searchable by subject, grade level and product type
Kennedy Space Center Educator Resources (Y,M,O,T)
The NASA Educator Resource Center (ERC) at Kennedy Space Center Visitor Complex provides educational resources available include videos, slides, lesson plans, publications and lunar & meteorite samples.