Pirates A to Z Unit Study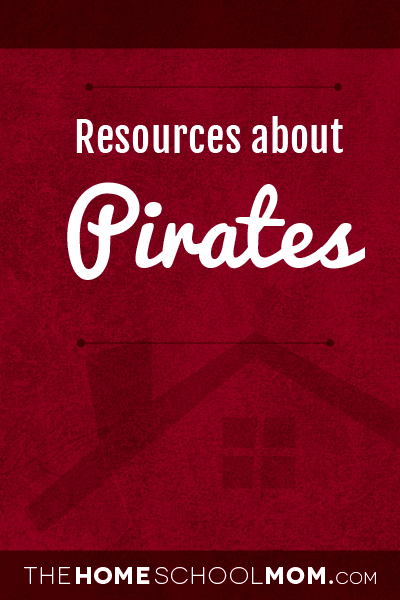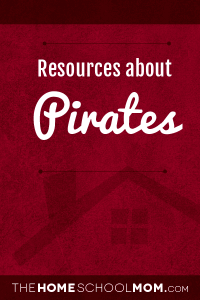 See legend at bottom for explanation of age codes
Pirates & Privateers (Y, M, O, T)
The National Park Service tells the true tales of pirates and privateers and protects the places where this history actually happened.
The Golden Age of Piracy (Y,M,O,T)
From the Museum of Unnatural Mystery.
Boats on the Briny: A Guide to Famous Pirate Ships (Y,M,O)
From Marine Source.com
International Talk Like a Pirate Day Website (T)
Learn how to talk like a pirate, take a pirate personality test, generate a pirate name, and more.
Pirate Activities for Children (Y)
From DLTK's Crafts for Kids
Pirates- Learn English Kids (Y)
Yo Ho Ho! A pirate is a sailor who attacks other ships and steals things. Practise pirate words, do a quiz, listen to a song about pirates and read and listen to a story about a treasure map. There are lots of activities to print and do too - would you be the captain of a ship or a pirate?
Pirates (Y)
From A to Z Kids Stuff - Fun educational activities with a Pirate theme.
The Pirate's Realm (Y,M)
Pirates, famous pirates, and pirate history- whatever you want to explore about it is here! You can find famous pirates, pirate ships, or learn about pirate weapons....travel with the Pirates of the Caribbean as they go treasure hunting.... discover the "sport of Pirates"...learn about pirate flags...and even find the men who helped inspire Robert Louis Stevenson's book, Treasure Island. Wherever the winds take ye, enjoy your visit to the Pirate's Realm!
Jean Lafitte National Historical Park and Preserve (Y,M,O,T)
Jean Lafitte was a French pirate and privateer in the Gulf of Mexico in the early 19th century. The park tells the story of pirates and treasures of the times, as well as, the New Orleans culture that has shaped the area. Website has educational information for those unable to visit the park in person.
Queen Anne's Revenge (Y,M)
Blackbeard's ship "Queen Anne's Revenge" Shipwreck Project.
Age Range Key
Y—Young (PreK-3rd)
M—Middle (4th-6th)
O—Older (7th-12th)
T—Teacher Resources