Activities, Lesson Plans, and More
Age Range Key
Y—Young (PreK-3rd)
M—Middle (4th-6th)
O—Older (7th-12th)
T—Teacher Resources
George Washington, Abraham Lincoln, and the Presidents' Day holiday  (Y,M,O,T)
Presidents' Day was originally a celebration of George Washington's birthday. Later, the holiday would include Abraham Lincoln. Learn about both Presidents and how the holiday came to be on EDSITEment with this collection of K-12 lesson plans.
Presidents' Day Primary Source Roundup  (M,O,T)
This large collection of primary sources from Primary Source Nexus includes photos, letters, speeches, news coverage, and more on some of America's most notable Presidents.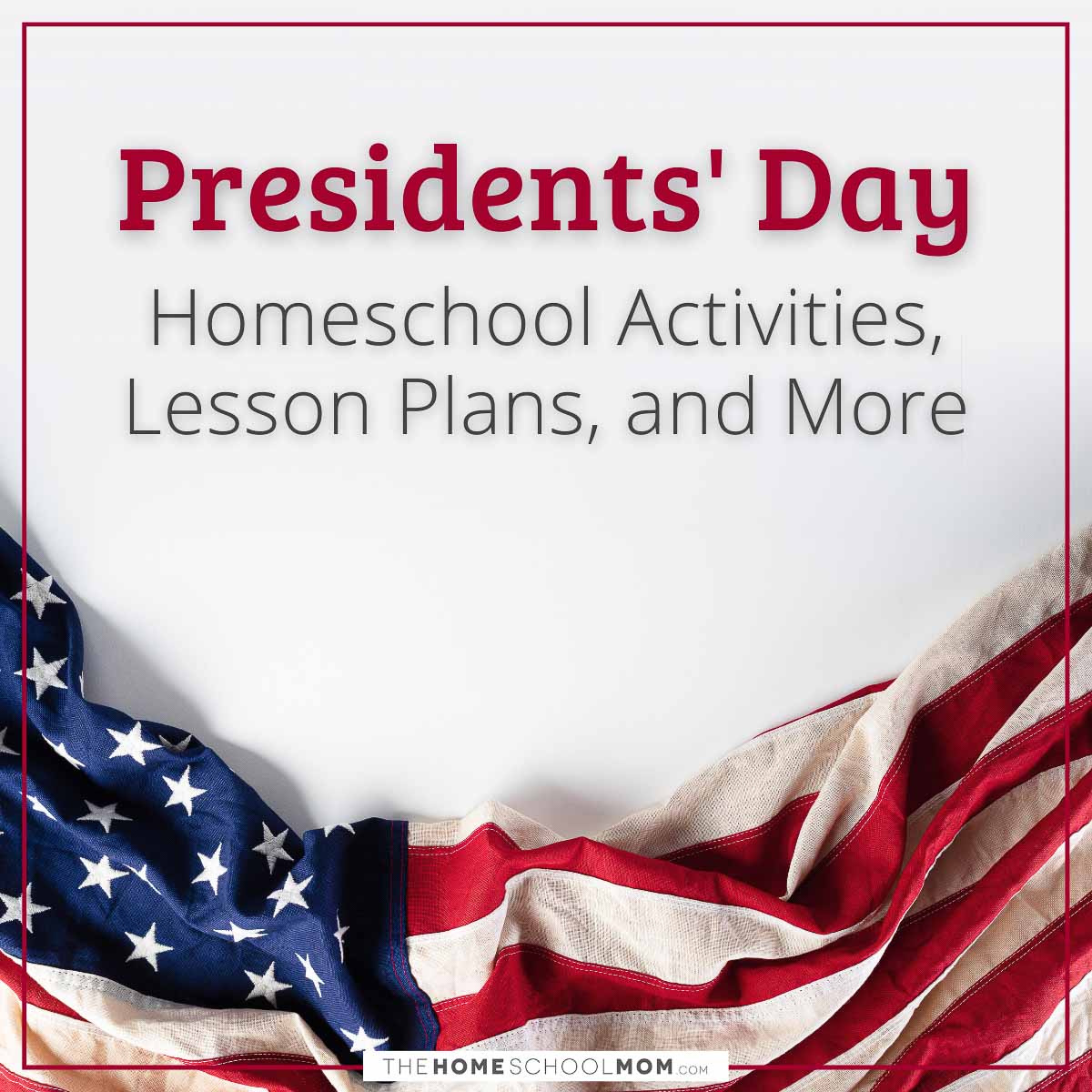 Presidents' Day at the White House  (M,O,T)
How do Presidents celebrate Presidents' Day? Learn about some celebrations and traditions of previous Presidents in the White House from The White House Historical Association.
Washington's Birthday (Presidents' Day)  (M,O,T)
Presidents' Day falls between George Washington's and Abraham Lincoln's birthdays each year. Learn about both Presidents and the History of the holiday through these videos, articles, and primary source documents from the National Archives.
U.S. Presidents and Facts Coloring Pages  (Y)
This free Presidents' Day coloring book for kids includes every U.S. President to-date, accompanied by fun facts and biographical information. From KindergartenWorksheetsandGames.com
Presidents' Day Printables  (Y,M)
A large collection of Presidents' Day printable coloring pages, worksheets, and puzzles for kids from BestColoringPagesforKids.com
Presidents' Day Facts For Kids  (Y,M,O,T)
Presidents' Day is an interesting holiday, watch this facts video for kids to learn about its origin. A You Tube video created by Homeschool Pop
Presidential Fun Facts  (Y,M,O,T)
Get fun facts about U.S. presidents, then learn more about their lives and legacies. From National Geographic Kids
Printable White House Paper Model  (Y)
Create your own 3D model of the White House at home with this free printable from Paper Toys.
United States Roles and Responsibilities  (Y,M)
Slide show presentation from WISC-Online that gives an overview of the White House and Executive Branch, and will quiz you on your knowledge.
Nicknames of U.S. Presidents  (Y,M,O,T)
U.S. Presidents frequently have a long list of nicknames given by staff, constituents, and secret service - going back all the way to George Washington. Learn about them on Classroomhelp.com!
U. S. Presidents Fun Facts and Trivia  (Y,M,O,T)
Classroomhelp.com has a large collection of trivia pages on US Presidents. Inside you can find information on presidential nicknames, pets, first ladies, salaries, assassination attempts, and more.
American President: A Reference Resource  (Y,M,O,T)
This big list of resources from the Miller Center at the University of Virginia has everything you need to know about each US President. Each Presidents' page includes a brief overview, quick facts, essays written on their life and presidency, speeches, videos, and more.
10 Most Expensive Presidential Perks  (Y,M,O,T)
The White House takes a lot of money to run, from security and transportation, to staff. Learn more about these presidential finances from How Stuff Works.
Presidents of the United States  (Y,M,O,T)
This extensive database of Presidents and resources from PresidentsUSA.net has biographies on each President, legislation, fun facts, famous quotes, scandals, health, and more.
American Presidents: Life Portraits  (Y,M,O,T)
"The Peabody Award-winning series profiles the men who have served as chief executive of the United States. This website, created as a companion to C-SPAN's 20th anniversary television series, provides an in-depth look at each of the presidents, their lives, families and administrations." From C-SPAN in the classroom.
Portraits of the Presidents from the National Portrait Gallery  (Y,M,O,T)
The nation's only complete collection of presidential portraits outside the White House, this exhibition lies at the heart of the Portrait Gallery's mission to tell the American story through the individuals who have shaped it.
Medical History of American Presidents  (O,T)
This website tabulates the illnesses of American Presidents and other notable people. Both laypersons and physicians will find it interesting.
Presidents' Day Activities, Lesson Plans, Printables, and Teaching Ideas  (Y,M,O,T)
A large collection of printable worksheets, coloring pages, and activity sheets on US Presidents from A to Z Teacher Stuff.
Presidents' Day Games  (Y,M,O,T)
These President's Day games from PrimaryGames.com have something for most ages. You can find picture puzzles, trivia quizzes, word scrambles, and more.
Presidents' Day Power Point Presentation  (Y,M)
Free Presentations in PowerPoint format from Peter's Power Point Station.
Presidents' Day Activities and Printables for Kids  (Y,M,O,T)
"Presidents' Day recognizes two great leaders, George Washington and Abraham Lincoln, and the contributions of every American president. Celebrate Presidents' Day with your kids by learning about our country's leaders with these activities, cool quizzes, holiday printables, and more!" From Family Education.
Activities, Worksheets and Crafts for Presidents Day  (Y,M)
Crafts, Activities, and Worksheets for Presidents' Day from Enchanted Learning
February Holiday Resources  (Y,M)
A collection of lesson plans, activities, games, stories, and books to celebrate Valentine's Day and other February holidays from Education World.com.
Fun Brain: Who is that? Presidents  (Y,M)
Would you recognize each President from a picture alone? Test your knowledge with this online game for kids featuring US Presidents. Grades K-8
President's Park  (Y,M,O,T)
President's Park is the area in front of the White House where the Christmas tree is located. The website offers historical information about the park for those who cannot visit in person.
History and President Trivia  (M)
Learn facts about the 20th Century in the United States and about 20th Century Presidents. Each Presidents' page includes a biography and notable events during their presidency.
See also: