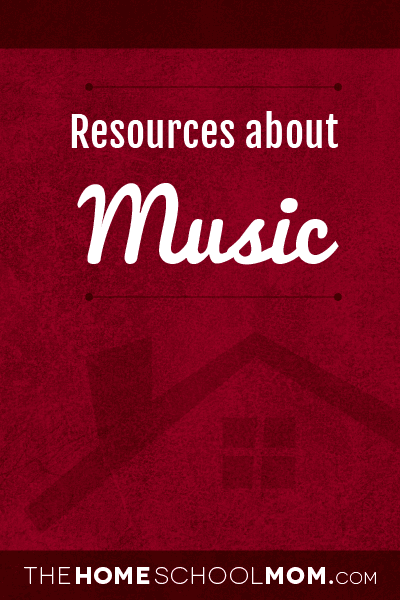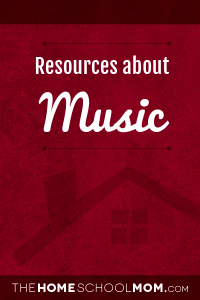 Music Education Videos from Advocates For Classical Music ()
Advocates For Classical Music invites all homeschooling parents to utilize five newly created videos to help your children appreciate and understand the musical instruments of the orchestra, classical music, ballet and even opera. These videos are short (around 10 minutes each), engaging and fun to watch. They are FREE of charge and available to view anytime at your convenience on our Advocates For Classical Music YouTube Channel.
Name That Chord (y,m)
A free music course which includes a game for kids.
World Fest Online: Hikaru (Japan) (Y, M, O, T)
"Explore Japanese folk music with Hikaru. Travel with the band members across Tokyo to explore a festival, a dance studio and a barbershop. Then, tune into Hikaru's concert to hear Japanese instruments like the 3-string shamisen, the high-pitched shinobue flute, and the rumbling taiko drums as well as traditional singing and dance." Includes downloadable study guides, discussion questions, and an activity guide.
World Fest Online: Paulo Padilha e Bando (Brazil) (Y, M, O, T)
"Discover the sounds of Brazil with Paulo Padilha e Bando. Paulo's music is inspired by traditional samba and other popular Brazilian styles. Learn more about the history of the cuica drum and follow Paulo as he zig zags through the streets of Brazil's largest city, stopping at the bakery, the market, and the beach! Then, tune in to the band's backyard garden concert." Includes downloadable study guides, discussion questions, and an activity guide. (Brazil is halfway down the page at the link)
World Fest Online: Hadar Maoz (Israel) (Y, M, O, T)
"Travel through 2,500 years of Israel's musical tradition with Hadar Maoz and her ensemble. Hadar finds inspiration for her music everywhere, from ancient Persia to modern rock and roll. Get to know more about life in Israel as Hadar takes you to the riverside, sings and dances with her grandmother, and visits with her mom." Includes downloadable study guides, discussion questions, and an activity guide. (Israel is the last country featured on the page at the link)
Australian Aboriginal Didgeridoo Music (Y,M,O,T)
Australian Aboriginal music includes the music of Aboriginal Australians and social, cultural and ceremonial observances of these people, down through the millennia of their individual and collective histories to the present day, and has existed for 40,000 years. You Tube submission from Traditional Music Channel
Live Music Tutor (Y, M, O, T)
Music instruction for students of all ages through the internet.
Basic Music Theory (T, Y,M,O)
Elements you need to start learning basic music theory
San Francisco Symphony's Kids' Page (Y,M,O)
The San Francisco Symphony's kids' page is an appealing interactive site where children can learn the basics of music notes, learn about tempo, play in the music lab, and more.
Teach-nology Music Lessons (T)
Teach-nology offers a long list of music lesson plans by grade and category.
Musical Elements Song (T, Y)
Sung to the tune of "Twinkle, Twinkle Little Star", this song teaches about the elements of music. Ages 7-11.
KidsGov Music Portal (K-5) (Y)
The music listing in the U.S. government interagency Kids' Portal. The site was developed and is maintained by the Federal Citizen Information Center and provides links to Federal kids' sites along with some of the best kids' sites from other organizations all grouped by subject.
The Alabama Jazz Hall of Fame (Y,M,O,T)
This art-deco museum honors great jazz artists with ties to the state of Alabama. While furnishing educational information, the museum is also a place for entertainment. Exhibits convey the accomplishments of the likes of Nat King Cole, Duke Ellington, Lionel Hampton and Erskine Hawkins and the music that made them famous. Within this fine musical collection, visitors travel from the beginnings of boogie woogie with Clarence "Pinetop" Smith to the jazz space journeys of Sun Ra and his Intergalactic Space Arkestra.
Paul Taylor Didjeridoo (Y,M,O,T)
Australian storyteller, didjeridoo player and traveller. He comes to the U.S. from Adelaide, South Australia, on the invitation of Bobby Bridger and the Adelaide-Austin, TX, sister city program. Bridger is a descendent of the legendary western pioneer, Jim Bridger. In 1986, Paul acted as guide for Bobby Bridger on an extensive tour of South Australia. Bridger performed his acclaimed one-man show "Ballad of the West," on a tour of the outback and to the Pitjantatjara Aboriginal community in the red heart of the country.
Didjeridoo (Y,M,O,T)
The didgeridoo is a sacred Australian Aborigine instrument that dates back more than 40,000 years. You Tube video submitted by Planet Doc Express Documentaries
Popular Songs in American History (Y,M,O,T)
If your student loves music, he will love learning these songs and their place in history. My kids have enjoyed learning songs like Wait for the Wagon and Yankee Doodle Dandy and this site offers not just the songs, but the background and lyrics.
Making Musical Instruments (Y,M,O,T)
Carol Raedy, a musician and educator from Charlotte, NC, has put instructions online for making simple music. Using common household items you can guide your students to make a banjo, bass, dulcimer, drum, rainstick, and thumb piano.
Ideas for teaching music (Y,M)
Includes links to some wonderful Music toys and games, recommended books about Music, and some links to other useful Music sites.
Children's Music Archive (Y,M,O,T)
Here you will find lyrics, sing-along suggestions, colouring sheets and activities for many children's songs.