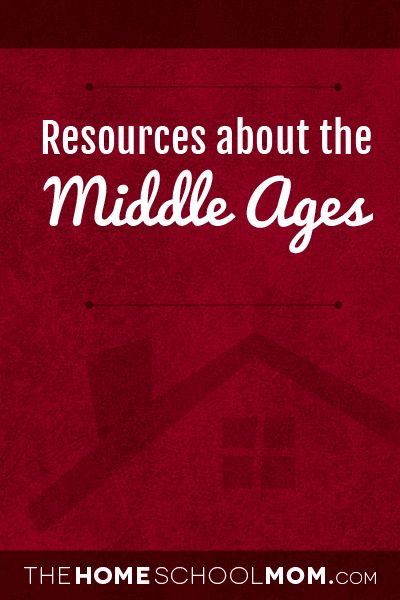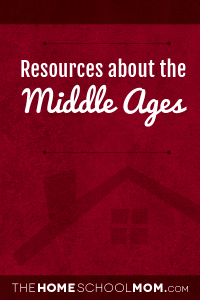 See legend at bottom for explanation of age codes
The Middle Ages for Teachers Lesson Plans (Y M O T)
A Mr. Donn's Site for kids and teachers. Resource page for many of the middleages lesson plan the Dr. Donn's site.
Not Everyone Lived in Castles During the Middle Ages (M O T)
Many people think of the Middle Ages as a romantic time when gallant knights rescued lovely damsels in distress and everyone lived in castles. But that's only one small facet of the picture. In this lesson, students will learn about the lifestyle of the wealthy elite and then expand their view of medieval society by exploring the lives of the peasants, craftsmen, and monks. From edsitement.neh.gov
The Middle Ages: Twelve Activities Take Students Back in Time (M T)
Learn how a unit on the Middle Ages inspired great writing among fourth and fifth graders in Chandler, Arizona. Included: 12 great activities for teaching about the Middle Ages.
Medieval Times (YMOT)
Explore the unique lifestyle of medieval castle dwellers through these creative activities. From Scholastic.com
Medieval Times (YMOT)
From TeacherPlanet.com
Education in the Middle Ages (M,O,T)
From The Finer Times.com; browse hundreds of articles on topics such as war, crime, history, spies, serial killers and more.
Education in the Middle Ages (M,O,T)
Free educational materials from Spartacus Educational
Islamic Golden Age (Y,M,O,T)
The Islamic Golden Age is traditionally dated from the mid-7th century to the mid-13th century at which Muslim rulers established one of the largest empires in history. During this period, artists, engineers, scholars, poets, philosophers, geographers and traders in the Islamic world contributed to agriculture, the arts, economics, industry, law, literature,navigation, philosophy, sciences, sociology, and technology, both by preserving earlier traditions and by adding inventions and innovations of their own.
Arthurian Legends WebQuest! (O)
Learn more about King Arthur and the Knights of the Round Table. Grades 9-12
Arthurian Legend Project Links (M,O)
Intended to help those with an interest or curiosity in Arthurian Legend.
Middle Ages Free Lesson Plans (Y,M,O,T)
From Teachers Pay Teachers
Age Range Key
Y—Young (PreK-3rd)
M—Middle (4th-6th)
O—Older (7th-12th)
T—Teacher Resources